Apple cider cake makes for a delicious, cozy treat during the fall and winter months. This moist, warmly-spiced recipe is easy to prepare and is quite the crowd-pleaser for guests. Plus, the fact that it contains fruit makes it fully acceptable for breakfast or snack, right? Whip up a glaze or cream cheese frosting to top this magnificent dessert, and enjoy!
Things You'll Need
4 large eggs

1 cup cane sugar

3/4 cup pure maple syrup

1/3 cup canola oil

1/4 cup unfiltered apple cider

2 1/4 cups all-purpose flour

2 tsp baking powder

1 tsp baking soda

2 tsp ground cinnamon

1/2 tsp ground nutmeg

1/2 tsp ground cloves

1/2 tsp sea salt

1 large apple, peeled and chopped (about 2 cups)

Powder sugar glaze or cream cheese frosting for frosting the cake
Step 1
Preheat the oven to 300° F. Lightly spray a bundt cake pan with cooking oil, then sprinkle it with flour. You can also use a 13" x 9" cake pan if you don't own a bundt cake pan.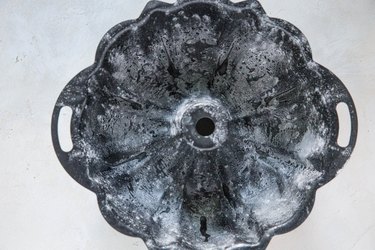 Step 2
Add the eggs, sugar, pure maple syrup, canola oil and apple cider to a stand mixer or a mixing bowl. Mix on medium speed until combined.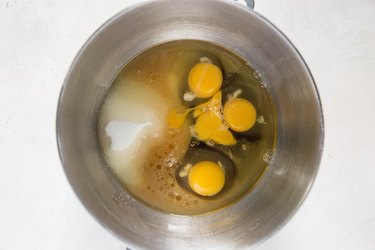 Step 3
In a separate bowl, add the flour, baking powder, baking soda, ground cinnamon, nutmeg, ground cloves and sea salt. Stir together well until combined.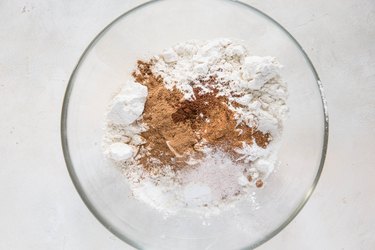 Add the chopped apple to the bowl of dry ingredients and stir well.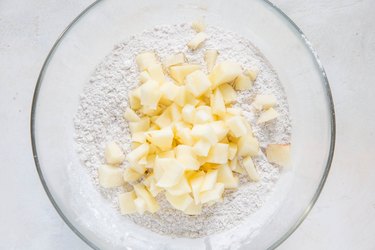 Step 4
Add the flour/apple mixture to the mixing bowl with the wet egg mixture.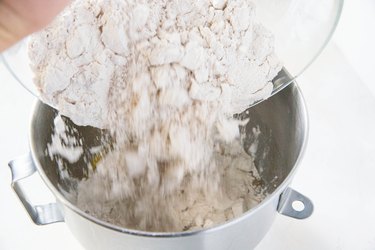 Beat on medium speed until combined.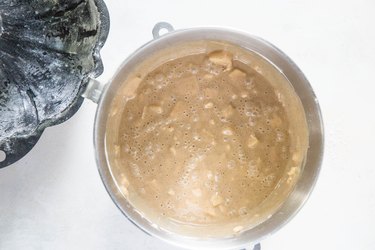 Step 5
Pour the cake batter into the prepared bundt cake pan.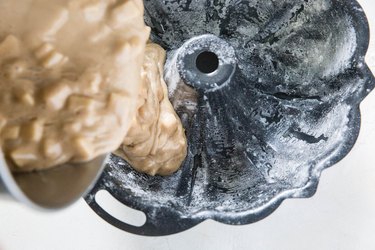 Step 6
Place cake pan on the center rack of the preheated oven and bake for 1 hour, or until cake tests clean when poked with a toothpick.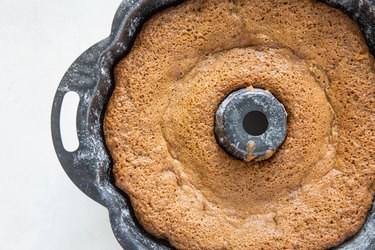 Step 7
Allow the cake to cool for at least 30 minutes. Run a butter knife between the cake pan and the cake to help loosen it. Turn cake out onto a plate, cake stand or a cutting board.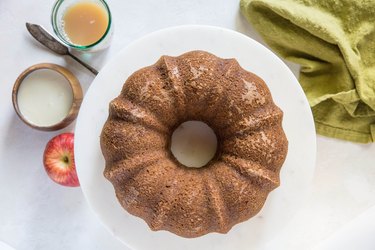 Step 8
Once the cake is completely cool, frost it with your favorite frosting. A powdered sugar glaze or cream cheese frosting works great.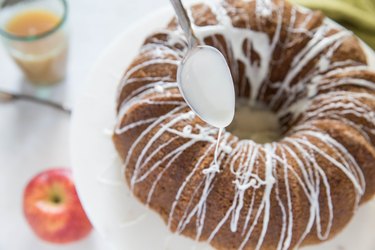 Step 9
Cut the cake into generous slices and serve!