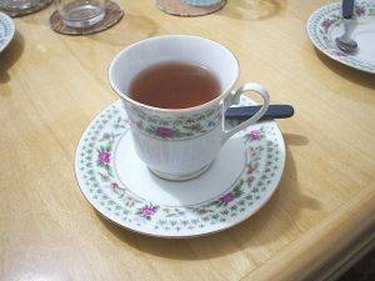 Tea parties are where ladies and gentlemen share a cup of tea with some light refreshments. Conversation is an important part of tea parties. Start guests talking by placing these ideas on cards on their tables.
Seasons
Everyone has a favorite season, spring, summer, winter or fall. Tell everyone which one is yours and why.
Locations
You have to move to another state because you or your spouse just landed a dream job. Tell your group which state you'd pick and why.
Sports
Tell your tea party table which sport you played as a child. If you didn't play a sport tell them which instrument you played.
At Home
Share with the group what two things that can always be found in your refrigerator.
Middle Names
Tell your tea table what your grandparents middle names were. Then listen to theirs.