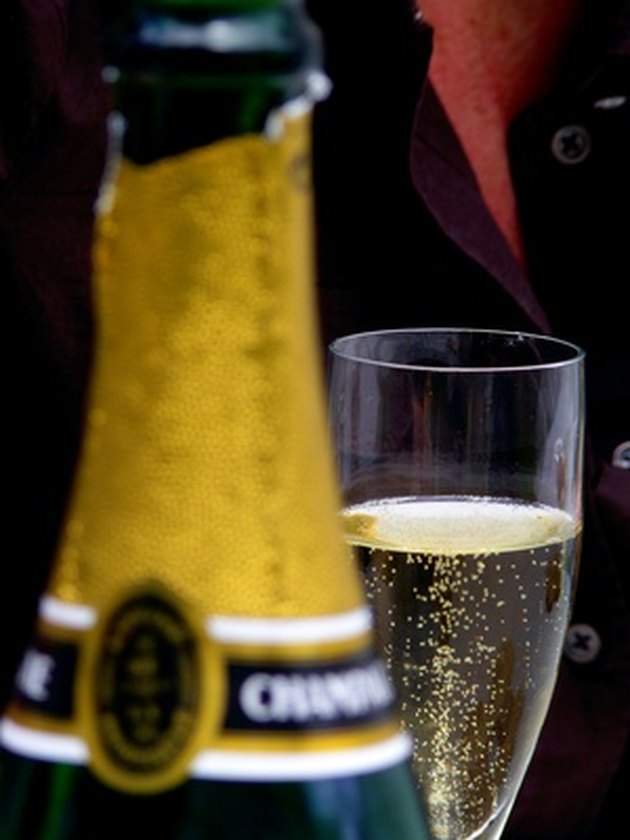 Save-the-date cards are notes sent out to prospective guests for an event such as a wedding or party. The cards are intended to let guests know the date of the event in advance of an actual invitation, to try to prevent friends and family from making other plans for that day. When sending out save-the-dates for a 50th anniversary party, there are certain rules of etiquette party planners should follow.
Timeline
Save-the-date notes should be sent about six to four months before the anniversary party. This should give guests enough warning to ensure they will be available on the day of the event. The actual invitation can follow about two months before the party.
Guest List
The final guest list may not have been completed by the time its appropriate to send save-the-dates. If this is the case, it's not necessary to send save-the-date cards to everyone who will ultimately be invited to the anniversary party. The most important people to send these cards to are family and friends whose presence is most necessary at the party. Extended family and more casual friends can be sent an invitation closer to the time of the party.
Wording
The wording of the save-the-date is important, as it will set the tone for the party. For a 50th anniversary, a polite and mildly formal approach is best. Use niceties such as "Your presence is requested" and "Please RSVP by." Have a friend proofread the text before printing the cards. Also, make sure to close the note with a line letting guests know when to expect the actual invite. A sentence like "Invitation to follow in May" works nicely.
Destination Parties
If the location for the 50th anniversary will take place a large distance from the couple's home, let guests know the event will be a destination party. Include information on the save-the-date about where the party will be, and make sure to send the cards out further in advance than you would for a typical anniversary party. Guests will need extra time to plan for a destination party, and you should send the notes about nine to 12 months in advance.
Out-of-Towners
If you are sending save-the-dates to guests who will need to travel for the party, it is customary to include some information that will make the journey easier. Adding the contact information for a local hotel is a helpful step, and contacting a hotel to see if you can reserve a block of discounted rooms is a polite gesture to your guests.