For generations, people have claimed that a glass of warm milk before bed will help you sleep. No one knows for certain when or where this belief began, but it has become an almost universally accepted home remedy. Despite all the available scientific information available to us today, and the subsequent rethinking of many home remedies, no seems to question the truth of this "old wives tale."
The Theory
Somewhere along the way, someone came up with a scientific explanation for milk's alleged sleep-inducing properties. Basically, it is claimed, warm milk, much like turkey, contains large amounts of the amino acid tryptophan. Tryptophan, when consumed, so the theory goes, triggers a tired, sleepy feeling. Adherents of this theory say that this is why people often have to take naps after a big Thanksgiving dinner.
The Science
Anahad O'Connor investigated the scientific claims regarding tryptophan's sleep-inducing effects in an article written for The New York Times. He cites an MIT study which concluded that the problem with the theory is that "to have any soporific effect, tryptophan has to cross the blood-brain barrier. And in the presence of other amino acids, it ends up fighting — largely unsuccessfully — to move across." In other words, because the high levels of protein in both milk and turkey, whatever amount of tryptophan is actually in those foods is rendered inconsequential because of the other amino acids that get in the way of it being absorbed. Furthermore, according to Dr. Michael Breus, the amount of turkey you would have to consume to get enough tryptophan to make you sleepy would be about 40 lbs. The bottom line is that neither turkey nor milk contains enough tryptophan to have significant effect on sleep. Researchers believe that any effect warm milk has on making a person feel sleepy is wholly psychological, or as O'Connor put it, "The routine of drinking a glass of milk before bed can be as soothing as a favorite old blanket."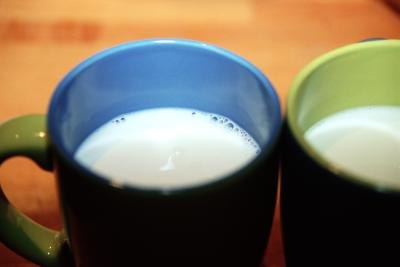 Foods To Avoid Before Bed
While it's never a good idea to eat right before bed, you especially want to avoid spicy and fatty foods. Spicy foods can lead to indigestion and heartburn in some people, which could keep you awake. Foods high in fat are difficult for your body to digest and can therefore make you feel uncomfortable and unsettled. Some people claim that eating too close to bedtime can lead to nightmares; however, there are currently no conclusive studies demonstrating that connection. Other foods and drinks to be avoided are soda, coffee and chocolate, as all three contain varying levels of caffeine.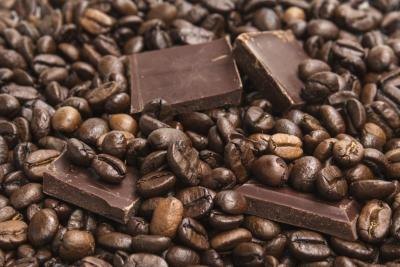 Late Night Snacks
According to Dr. Timothy Morgenthaler, writing for the Mayo Clinic, if you are going to have a late night snack, you should target foods such as "a small bowl of oatmeal or cereal with low-fat milk, or yogurt with granola sprinkled on top." These snacks are both healthy and relatively easy to digest. They also provided a satisfied feeling without over-filling you.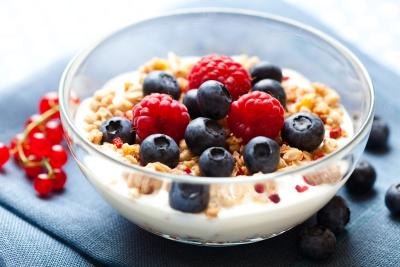 Alcohol
Many people like to enjoy a glass of red wine before bed. And most doctors do not advise against it, but it is important to moderate the amount. Wine does have a calming effect of the nerves, which can lead to more peaceful sleep. However, Dr. Morgenthaler cautions against excessive alcohol consumption as a means of getting to sleep. He writes that while alcohol "may initially make you feel sleepy, [it] prevents deeper stages of sleep and often causes you to awaken in the middle of the night." Essentially, drinking in excess will knock you out, but you will not actually be resting.