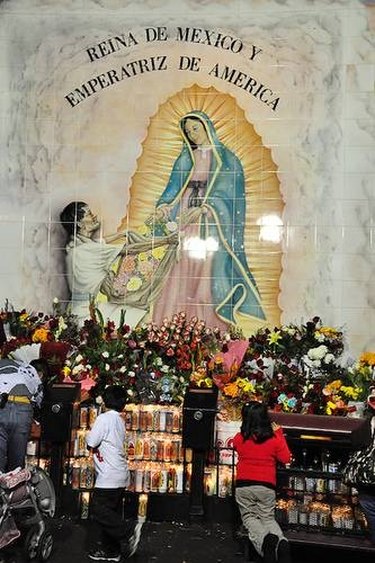 The Day of the Dead, also known as El Dia de los Muertos, is a Mexican public holiday honoring the deceased. It is celebrated on November 2 (a date close but unrelated to Halloween). While specific Day of the Dead traditions vary from region to region, their intention is always to open a sort of communication with the dead, allowing deceased souls to hear the prayers and tributes offered to them. The occasion is celebratory rather than dark; the community often hosts dances or plays, and Day of the Dead charms are thought of as lucky.
History
Indigenous South American civilizations, such as the Aztec and Maya, honored the dead through ritual as many as 2500 years ago. The Aztec festival that evolved into the Day of the Dead was celebrated throughout the month of August and dedicated to the goddess Mictecacihuatl (today, Mictecacihuatl has evolved into Catrina, the elegant skeleton clad in a dress that appears in much Day of the Dead Artwork).
Rituals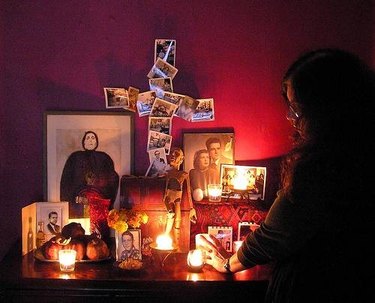 The traditional Day of the Dead is celebrated widely in Mexico as well as in the American Southwest. Bringing gifts and tributes (toys for dead children, tequila for adults), families visit cemeteries to decorate their loved ones' graves. Many families build shrines in their houses, offering food to the deceased. These shrines are arranged with mementos, candles and marigolds, the traditional flower of the dead. Satirical obituaries in verse form, called "calaveras," are published in the newspaper, and performances of Don Juan Tenorio, a play by Jose Zorillo, are traditional on the Day of the Dead.
Food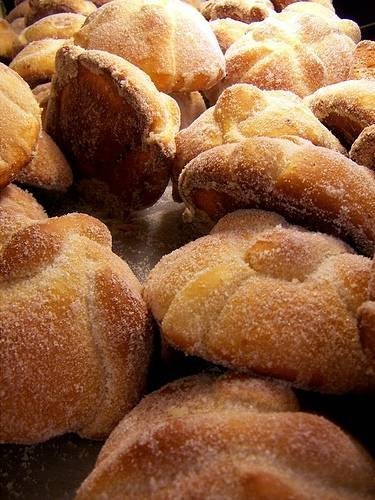 Food used in tribute varies according to the taste of the deceased, but a few items are traditional: candied delicacies, tamales, sugar skulls, and of course, pan de muerto---the bread of the dead. Pan de muerto is an anise-flavored sweet bread, found in bakeries as a round loaf decorated with a cross of bones and covered with colored sugar.
Similar Cultural Traditions
Brazil, Spain and the Philippines all celebrate holidays very similar to the Day of the Dead, and celebrations of the dead are found in many European, African and Asian cultures. However, the traditional Mexican Day of the Dead is celebrated in Prague as well as in Wellington, New Zealand. On these unlikely occasions, Mexican masks, altars and gifts are used. Guatemalans honor the Day of the Dead by flying large kites and Haitians observe the day with a mixture of voodoo and Catholic traditions.
Misconceptions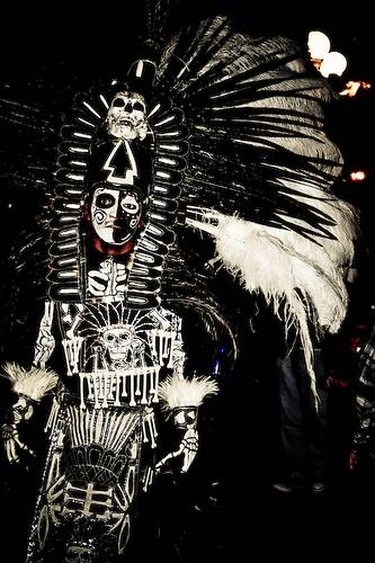 Perhaps because of the colorful rituals and skeleton imagery associated with the holiday, the Day of the Dead falls prey to a few common misconceptions. It is not a Mexican version of Halloween; in fact, it predates Halloween by centuries. It is a Catholic ritual accepted by the church and differs from All Saints Day only because of the addition of Mexican folk culture. Observers of the Day of the Dead celebrate not death, ghosts or devils, but simply those who have died.