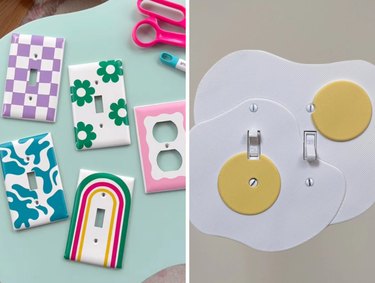 Home decor should spark joy, from your most expensive piece of furniture all the way down to the oft-overlooked yet humbly functional light switch cover. That's right: We believe that even light switch covers offer a chance to get creative! Giving your plain white covers a makeover provides a quick, easy way to bring more color and whimsy into your home. Plus, if you're a home decor commitment-phobe or live in a rental, changing up your light switch covers is the perfect way to personalize your space in a totally temporary way.
Between DIY tutorials and artisan-made versions, there are upgraded switch cover options for every budget and design—and we've gathered a few of our faves to get you started on your journey toward swoon-worthy covers. Just don't be surprised if you end up making over every light switch in your home!
1. Vinyl Light Switch Covers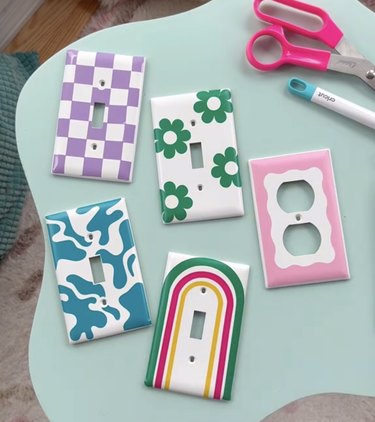 A sheet of adhesive vinyl is all you need to dress up basic white light switch plate covers with cheerful rainbows, checkerboard patterns or whatever colorful shapes you want. TikToker @blondesigns used a vinyl cutter to cut perfect shapes, but you can cut yours out by hand. Washi tape is an even faster alternative.
Warning
Before removing or reinstalling light switch covers, turn off power to that part of the house just to be on the safe side. Allow covers to dry completely from any DIY makeover before putting them back.
2. Lego-Friendly Light Switch Cover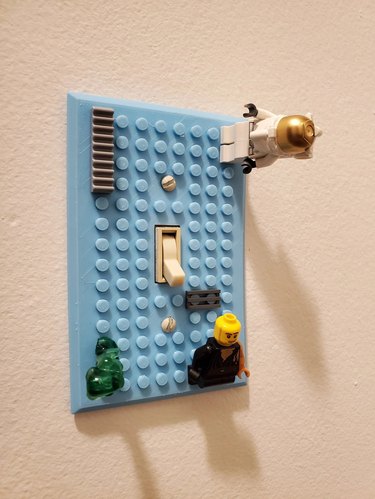 How fun would it be make use of a Lego light switch each day? Or, better yet, build a miniature flower garden on the bathroom light switch while brushing your teeth? With this plate cover from Etsy seller HotCupAndCo, you're going to end up spending a lot more time standing in front of your light switches than you ever have before.
3. Abstract Clay Light Switch Cover
With @_diydaisy's TikTok tutorial to guide you, creating a unique and colorful plate cover is an easy craft that's appropriate for beginners. Use one shade of polymer clay to make your own, or experiment with stripes of different colors. You don't even have to remove the actual switch plate when you want to remove the cover—the clay piece should stick to an existing plate with double-sided tape for easy installation and easy removal.
4. Decoupage Light Switch Covers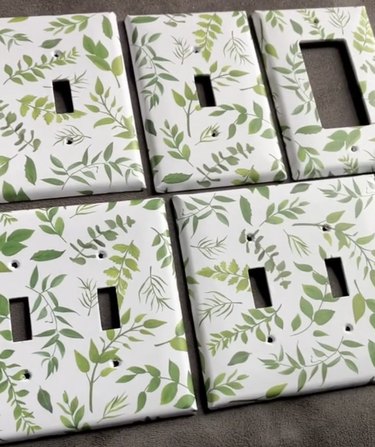 If you already own Mod Podge, a paintbrush and scrapbook paper or large sheets of origami paper, this easy DIY project (demo'd on TikTok by @girlofalltrades19) will cost you nothing. Because scrapbook paper comes in such a wide array of colors and patterns, this is the perfect way to create a light switch cover customized to your room decor.
5. Frankenstein Light Switch Cover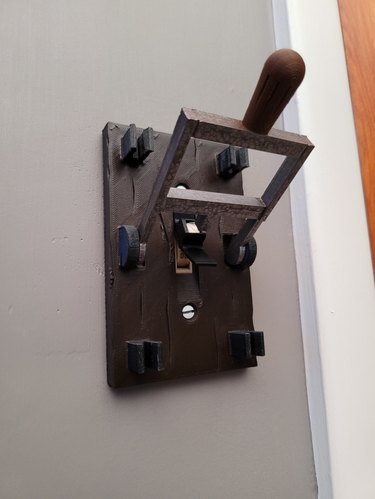 It's rare for a light switch cover to become the focal point of a room. But if you install a Frankenstein light switch cover from Etsy seller TodaysTechLife, every visitor will do a double take and want to try it out. It could be a delightfully macabre addition to your Halloween home decor or even a year-round fixture!
Light Switch Facts
Quick: When would you guess the light switch was invented? If you said "in 1884, by an Englishman named John Henry Holmes," you have truly seen the light!
Fun fact: In the early 1890s, President Benjamin Harrison became the first U.S. president to live in an electrified White House. He was so afraid of being electrocuted by the newfangled light switches that he refused to touch them and instead had staff turn lights on and off.
6. Marbled Light Switch Covers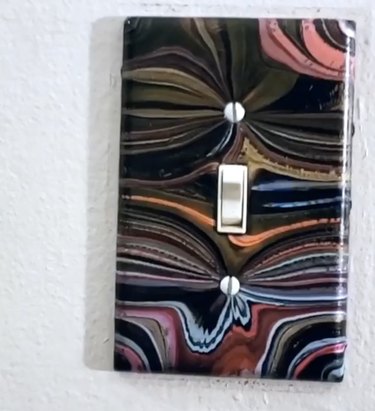 This DIY light switch painting project is a little messy—which we believe only adds to the fun. Study up on the basic method by checking out @hometalk's TikTok, then pick at least a few shades of acrylic paint to combine. The result should be a marbled, truly one-of-a-kind piece of art to frame your light switch.
7. Beaded Light Switch Cover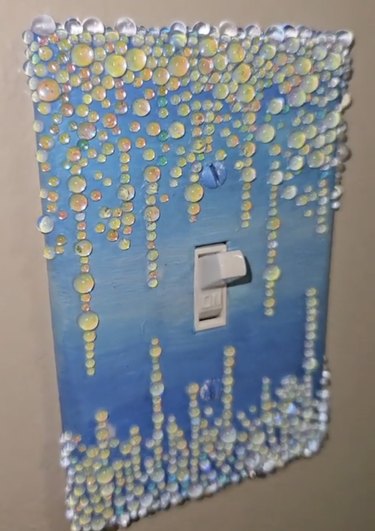 The first half of @errbear_art's tutorial TikTok will show you how to create a painted ombre effect on a basic light switch cover—and that alone might satisfy your style requirements. However, if you're looking for more of a challenge, follow her entire method for encrusting the painted switch cover with tiny beads. Beautiful!
8. Fried Egg Light Switch Cover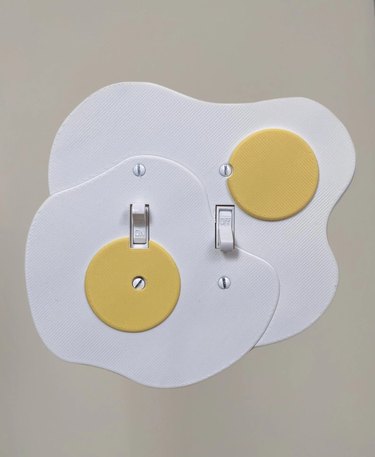 Who knew that light switch covers could be so darn cute? Etsy seller CRAPbyLeela proves it's possible with this fried egg light switch cover. Her store also sells covers shaped like fruit, flowers and even gingerbread men for your holiday decor needs. We told you there was a light switch cover design to charm everyone.
Your space should feel like you, all the way down to the smallest details—and if a Lego light switch cover feels like you, it should be yours!