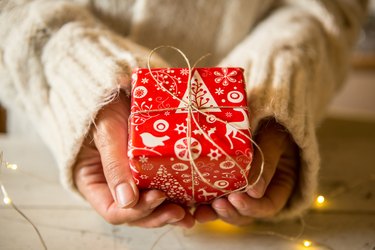 Feeling the pressure of finding the perfect Secret Santa gift? The mystery gift exchange game is meant to be fun and frivolous, but whether you've drawn the name of your closest cousin or a co-worker you've met once, you want to wrap up a gift that speaks to their interests and hobbies without spending much money. That can be harder than it sounds.
With a long list of folks to buy for this Christmas season, finding a meaningful Secret Santa gift can easily get pushed down your priority list. After all, there is a tree to decorate, cookies to bake, Mariah Carey albums to listen to and so many other gifts to wrap. That's why we've done the shopping for you, narrowing down the best Secret Santa gifts—11 unique, personal picks your recipient is bound to adore. Best of all? They all cost less than $30.
What To Consider When Purchasing a Secret Santa Gift
‌Practicality:‌ Secret Santa gifts can range from the silly to the absurd, but we're fans of pretty yet pragmatic gifts—ones they wouldn't buy for themselves but would be thrilled to both unwrap and incorporate into their home or lives. Even if you're not spending much money—all of these gifts cost less than $30—you don't want to throw away any dollars only to have the recipient, well, throw it away.
‌The Personality of the Gift Recipient:‌ Unlike a white elephant gift, with Secret Santa, you know ahead of time who you're buying for. Hopefully, you know them well enough to have ‌some‌ idea of what they'll enjoy, but if you don't, use the weeks leading up to the gift exchange to subtly get some intel without revealing your identity. What's their favorite hobby? What do they like to read about? What little item could make their life easier?
Read on for 11 of the best Secret Santa gifts all under $30 that will make everyone wish you had pulled their name.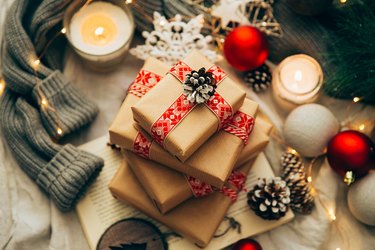 The Best Gift For The Home Cook
Whether you're buying for someone who is new to town or a proud life-long resident of their home state, one of these hand-sculpted state-shaped pottery spoon rests would be a thoughtful gift for any home cook. Making a pot of chili is all-the-more fun when you have a Texas-shaped (or name your state) spoon rest to set the ladle on. If your recipient tends to order takeout instead of whipping up a three-course meal, no worries—this could also be repurposed as a jewelry catch-all.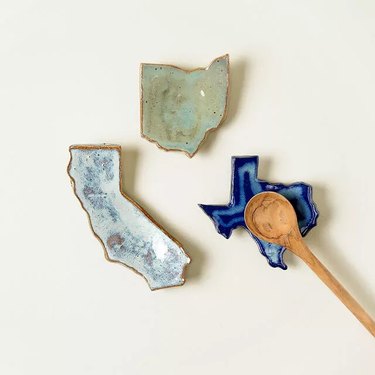 The Best Gift for The One Who's Always Cold
Hansel From Basel Soft Roll Socks
As a kid, socks had a reputation as the worst gift ever. Fast forward a few decades, and now receiving a fresh set of cozy socks—especially a luxe pair the recipient might not splurge on for themselves—is at the top of welcome gifts. This set of extra soft Hansel From Basel socks comes in cute colors and would be a joy to slip on freezing toes on both Christmas morning and all winter long.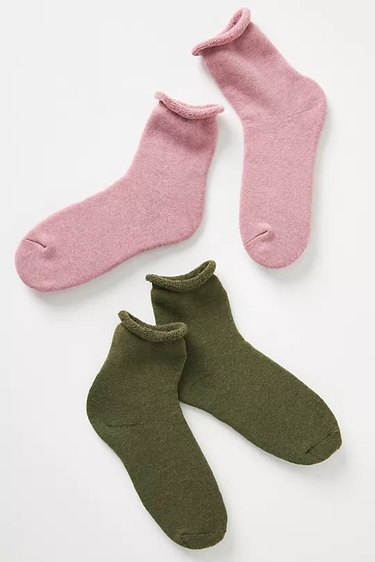 The Best Gift For The One Who Loves Their Birthday
One downside of Secret Santa gifts is that they can feel generic. Forget that! Go personal, even when on a budget, with one of these glasses, which showcase flowers classically linked to each month. It'll show your recipient you were buying this just for them, and they will be reminded of you every time they take a sip from it.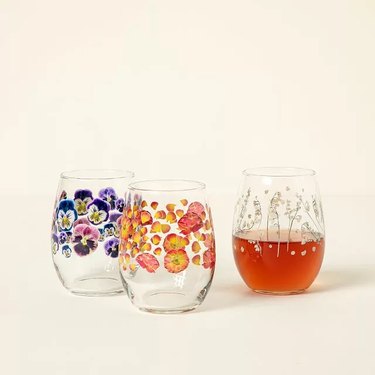 The Best Gift For the One Who Always Brings the Best Wine
Baggu Set of Three Nylon Wine Carrying Bags
Leave it to Baggu, the makers of everyone's favorite and oh-so-fun reusable bags, to create these delightful nylon wine-carrying bags. This set of three allows for easy carrying to dinner parties, backyard barbecues and events of all kinds. Plus, they're machine-washable and incredibly durable, too. These might be at the top of your Secret Santa gift budget, but if not, you could fill each with a bottle of wine too. Then, if you're lucky, your recipient will use these to bring wine to all of your future house parties.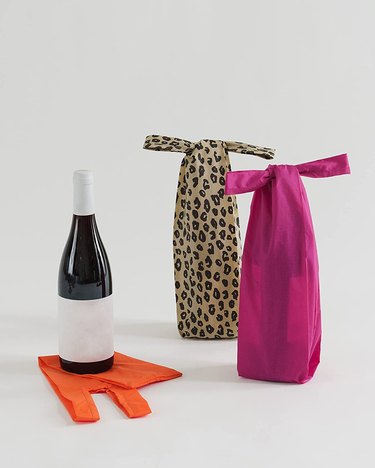 The Best Gift for the Caffeine Addict
Partners Coffee Brooklyn Blend Whole Bean Coffee
Any coffee lover will more than appreciate a fresh bag of beans, especially when they're as delicious and cool as this bag of Partners Coffee whole beans. It's a win/win: You get to support a small business and your recipient gets a jolt of delicious coffee. Choose from a variety of blends, including a decaf option, but you'll want to make sure your gift recipient has a coffee grinder before clicking "add to cart."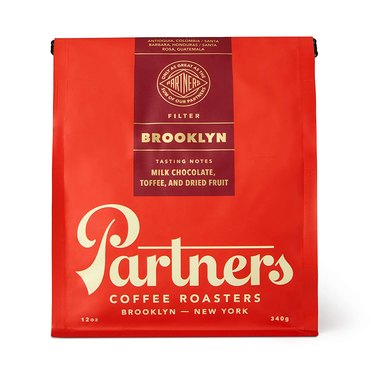 The Best Gift for the Journaler
What's The Best That Could Happen Notebook
For the goal-setter, the doodler, the artist, or the to-do list maker, there's nothing better than a fresh notebook. There's no bad time to gift someone a journal, but if your recipient is about to make a big change in their life—say, starting a new job, traveling for a semester abroad or bringing home a new baby—that's a particularly thoughtful time to give them a new notebook. That way they can jot down all of their thoughts, worries and memories. Just ask yourself: What's the best that could happen?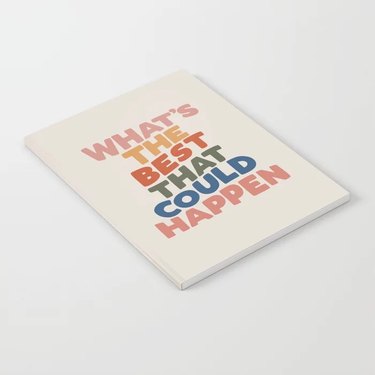 The Best Gift for the Life of the Party
BrüMate Hopsulator Slim Insulated Can Cooler
We all have a cabinet full of insulated coffee mugs. (Though really, could you ever have enough?) But now, with the rise in popularity of thin hard seltzer drinks, there's a new need for insulated coolers: a slim style, perfect for pool days, backyard summer parties and tailgating. Chances are your gift recipient won't even know what they've been missing until you give them one of these BrüMate can coolers, which are available in every color imaginable.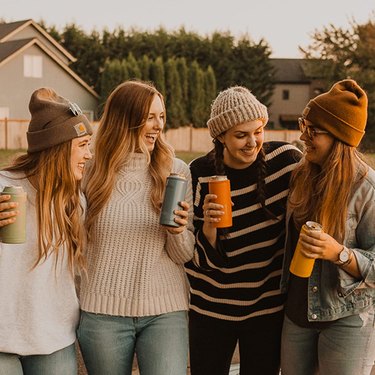 The Best Gift for a Mom To Little Ones
Personalized Double Name Ring
How cool is this? For well under $30, this Etsy artist will customize this dainty ring to display two names in either sterling silver, 18k gold or rose gold. This would be perfect as a BFF ring or for a mom to two little kiddos. Warning: Only give this personalized ring to a mom if you're prepared for her to tear up because that's all but guaranteed.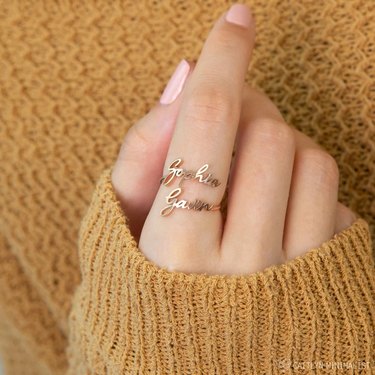 The Best Gift For The One Who Likes Things Tidy
Sawyer Ceramics Handmade Ceramic Sponge Holder
Call us pragmatic, but gifts that are both useful and pretty are our favorites. Take this handmade sponge holder, which creates a beautiful home for any ol' hardworking dish scrubber. It keeps sponges in better shape for longer by allowing them to dry out, while keeping countertops dry, too. You know you've reached a certain stage of adulthood when this is the kind of gift that thrills you, but if anything can make doing dishes not so bad, we're all in.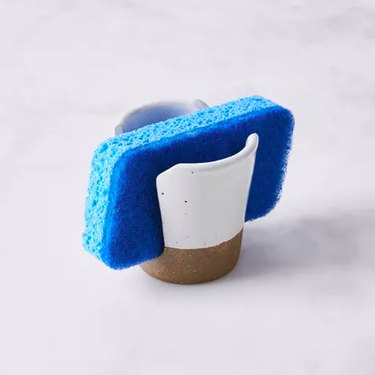 The Best Gift for a Green Thumb
Costa Farms Live Money Tree
Any plant lover would immediately say "Aww!" and recognize the significance of being gifted a money tree. They have a long history in Asian cultures as being associated with luck and prosperity, just what anyone wants any time of year, but especially as the fresh start of a new year is upon us. They add color, life and are naturally air-purifying, and since they're a breeze to care for, don't worry that you're tasking your recipient with a lot of watering and tending to either.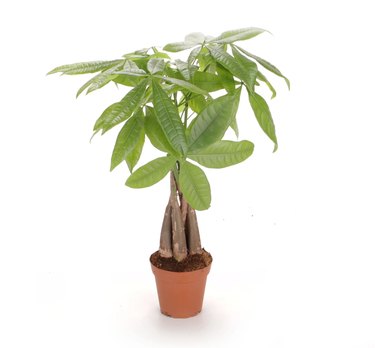 The Best Gift for the Design-Obsessed
Accidentally Wes Anderson
Finding a quality coffee table book for under $30 is quite the feat, so you might want to nab a few copies of ‌Accidentally Wes Anderson‌ for all of the design, film and architectural lovers on your Christmas list. It's a delight to thumb through and would make for a lively addition to any coffee table or book collection. If you want to get yourself a copy too, we won't tell anyone.