The best Halloween costumes are the ones that delight people, and what's more delightful than pop culture? (Other than baby animals, obviously.) Sure, movie character costumes inspired by ‌Star Wars‌, ‌Clueless‌, ‌The Wizard of Oz‌ and ‌Hocus Pocus‌ are classics, but this Halloween, look to the small screen for costume inspiration.
Dressing up as Ted Lasso, the ‌Stranger Things‌ cast, Kate Sharma from ‌Bridgerton‌ or another beloved TV character is an instant conversation starter on Halloween night. Turning to TV for Halloween costume ideas has another perk: Because many of our favorite characters dress in fairly normal clothing, you can DIY some of these costumes right from your own closet.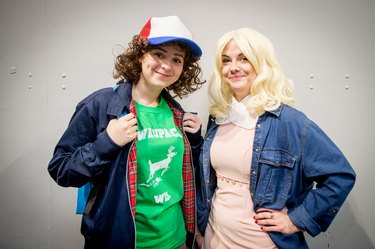 The ‌Stranger Things‌ gang members have been Halloween costume icons since the characters exploded into pop culture in 2016. As the kids grew up and the cast expanded, fans' costume options have expanded too. You can still dress as season-one Eleven in a ratty pink dress, blue jacket and pink wig, or you can team up with a group to dress in ‌Ghostbusters‌ jumpsuits like Mike, Will, Dustin and Lucas did in season two. Or dress up as season four's breakout character, Eddie Munson, in a Hellfire Club T-shirt with a jean jacket and a long, curly mop of dark hair.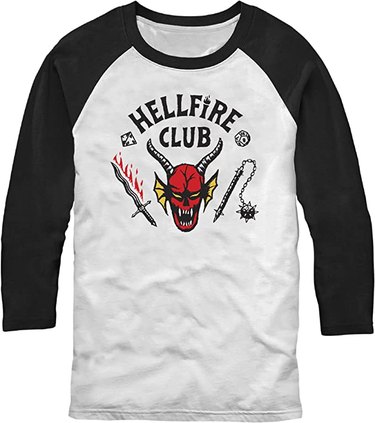 OK, we can admit it: Bridgerton is a ‌bit‌ of a stretch when we're talking about easy TV show Halloween costumes that you can DIY. There's nothing easy-breezy about any of the costumes in Netflix's most opulent show. But you can approximate the style of a Bridgerton, Featherington or Sharma sister without spending Netflix money. Start with a simple Regency-style dress in a bold jewel tone. Add long gloves, sparkly costume jewelry and a curly updo (or wig). Prepare to be hyperconscious of your posture all night.
Ted Lasso inspired a down-and-out group of athletes to believe in themselves, and he can inspire your Halloween costume too. His casual coaching uniform is inspirationally comfortable, that's for sure. Ted usually wears a branded AFC Richmond jacket, but you can easily swap in a blue windbreaker or a thin blue puffer jacket. Wear it with khakis, aviator glasses, a white visor and a whistle around your neck.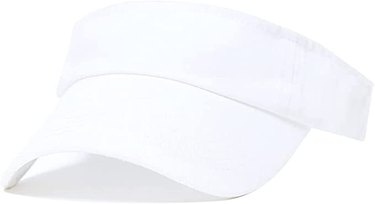 Disney+ has provided a whole host of TV character costume inspiration thanks to its slate of Marvel programming. Wanda Maximoff of ‌WandaVision‌ famously dressed up for Halloween in the same costume her alter ego, the Scarlet Witch, wears in the Marvel comics. Copy the daring look in a red bodysuit, red leggings, a red cape and Wanda's distinctive headpiece.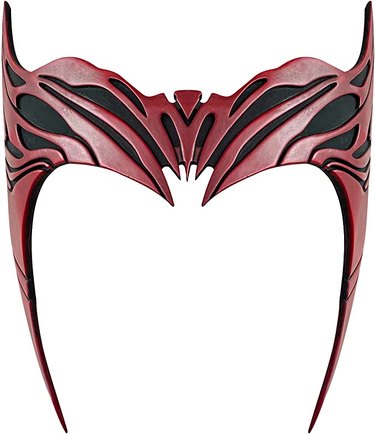 5. Only Murders in the Building
Only Murders in the Building hoodie
Steve Martin and Martin Short are icons in their own right, but Selena Gomez's character in ‌OMITB‌ is definitely the major fashion icon on Hulu's hit show. Mabel's most famous look from the pilot is tough to recreate, though. You're unlikely to find an orange double-breasted faux fur jacket in your local mall. So, pay tribute to this lovable whodunit series by wearing a tie-dye ‌OMITB‌ podcast hoodie just like Bunny and several other pivotal characters wear throughout the first and second seasons. Add a pair of dark, round glasses and wear the hood up to dress as Bunny did when she—well, you know.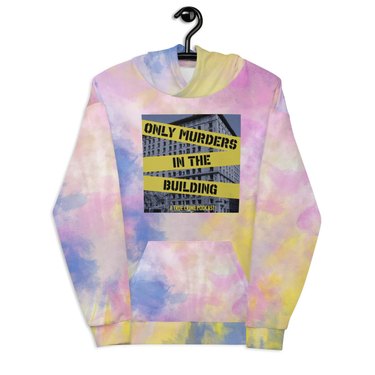 They're altogether ooky, so of course you'd want to dress like them for Halloween. ‌The Addams Family‌ characters can be easy to imitate if your closet is already filled with black clothes. Morticia needs a long black gown, long black hair and severe makeup, while Gomez needs little more than a black or pinstriped suit, a thin mustache and some dark eye makeup. Or dress as every goth girl's idol, Wednesday Addams, in a black dress over a white button-down shirt with black tights and her distinctive black braids.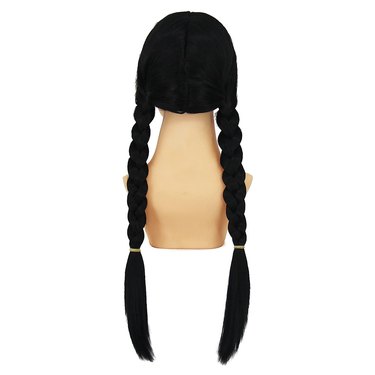 Want to cosplay the wackiest show on television? ‌Riverdale‌ earns that title. (Anyone want to buy some Jingle Jangle or join the town's organ-harvesting cult?) The CW show's characters have grown from high school teens to full-fledged adults over the course of the series, so there are plenty of costume options to consider. Wear a blue letterman jacket as football player Archie or a black leather jacket with red plaid skirt and black beanie as Toni Topaz. Or take the easiest route and dress as Jughead. All you need is his distinctive crownlike beanie, a collared jacket and a perpetually grumpy expression.
Stuffed Scooby-Doo dog toy
Shaggy and the ‌Scooby-Doo‌ gang have been both TV characters and movie characters for decades, yet their looks have never changed, which is ideal for inspiring your group costumes. There's no mistaking whom you're dressed as when you roll into a Halloween party in a purple dress, lime green scarf and orange wig. Daphne's costume is probably the hardest one to put together of the Mystery Machine gang, but Shaggy is easy. All you need is a loose green T-shirt, brown pants and a toy Scooby to carry with you all night.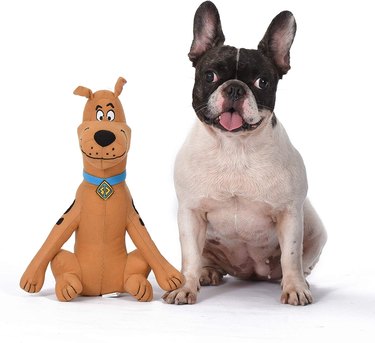 You want easy TV show Halloween costumes? We'll give you easy. Pull your blandest business-casual clothing out of the closet and call yourself a Dunder Mifflin employee. Pam and Jim are a classic choice for a couples costume. Add three black paper circles to your dress shirt to be "three-hole-punch Jim" or accessorize your Pam costume with a headband and bright white Keds. If you already happen to own a mustard-yellow short-sleeve button-down shirt, you're halfway to a Dwight Schrute costume. Part your hair in the middle, don his signature glasses and memorize some beet facts.
NBC's breakout hit sitcom takes place in an elementary school, so costumes inspired by ‌Abbott Elementary‌ are automatically going to be fairly casual and comfortable. Dress as lead character Justine in a brightly colored patterned dress with a blue lanyard and school ID badge around your neck. Or, dress as a student in the ‌Abbott Elementary‌ uniform of a light blue polo and khakis.