When Netflix premiered ​Stranger Things​ in 2016, an instant cult classic was born. Even the three-year break between seasons three and four didn't dull the passion that fans have for Eleven, Mike, Lucas, Hopper and the rest of the Hawkins gang, especially everyone's favorite babysitter/hair influencer, Steve Harrington. Celebrate this nostalgic sci-fi hit by throwing a ​Stranger Things​ theme party for a birthday, Halloween or a season-one rewatch. There are no major plot spoilers ahead—just 10 ways to set the stage for a lightly spooky ​Stranger Things​ party.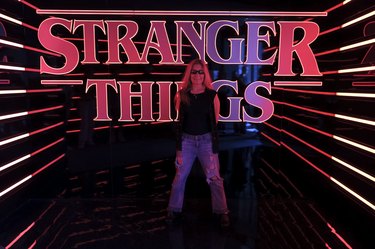 1. You're Probably Going to Need a Waffle Bar...
The first season of ​Stranger Things​ was probably the greatest thing that ever happened to Eggo. When Eleven became obsessed with its frozen waffles after arriving in Hawkins, it pretty much guaranteed that Eggo waffles would be on the menu for every ​Stranger Things​ party forever. So, you're not going to dazzle your guests with your creativity when they see your waffle bar with bowls of toppings and whipped cream, but it will immediately set the mood.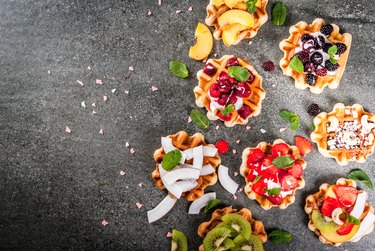 2. Carry the Waffle Theme Through
For a kid who was raised in a lab, Eleven has pretty good taste in food; waffles really ​are​ delicious crowd pleasers. There are many ways to carry the waffle theme through your party menu, even if you're going for something a little more upscale than what you would find in the Starcourt food court. Bake falafel mix in waffle molds to serve with tahini sauce or make cornbread waffles to serve with chili, fried chicken or pulled pork. You can even make your own waffle-shaped chocolate candies or Jell-O bites in silicone molds.
Silicone waffle mold: $12.22 at Amazon
3. Pay Tribute to Scoops Ahoy
Is an ice cream sundae bar a little much, especially if you also have a waffle bar? Probably. But can you really ignore the most exciting summer job of all time by not incorporating Scoops Ahoy into your ​Stranger Things​ party? Probably not. If you elect not to serve ice cream with sprinkles and all the fixings, you can still acknowledge everyone's favorite ice cream parlor by preordering customized Scoops Ahoy name tags for all your guests.
Customizable Scoops Ahoy nametags: $14.95 at Etsy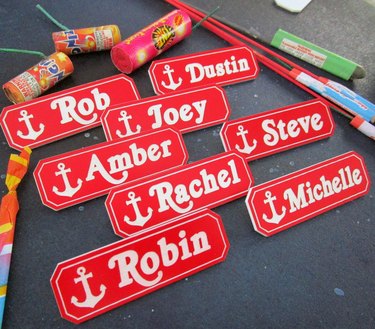 4. Communicate With Christmas Light Cupcakes
The Christmas lights that Joyce Byers uses to exchange messages with Will in season one are some of the most famous ​Stranger Things​ imagery. They're also delicious when they're recreated using candy. Decorate white-frosted cupcakes with a swirling line of green frosting dotted with M&Ms or other colorful candies to look like Christmas lights on a string. Optionally, finish each one with a funny cupcake topper featuring one of the gang's faces.
​Stranger Things​ cupcake toppers: $7.61 for 10 at Etsy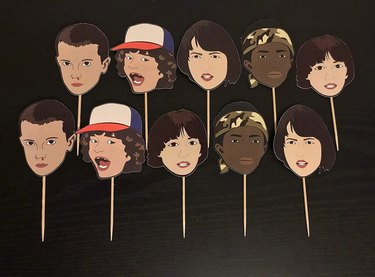 5. Serve Strawberry Demogorgons
Waffles, ice cream and delicious party snacks don't necessarily constitute a balanced meal. Add some fresh produce to the party menu by using strawberries to mimic demogorgon heads. Cut berries in half, arrange five halves in a star formation and use toothpicks to hold them together. Or make life easier by arranging the strawberries this way on a serving platter so guests can admire your efforts before they help themselves to fruit.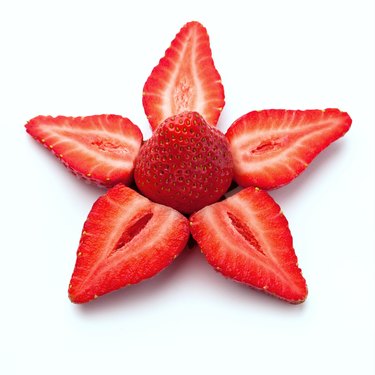 Pun enthusiasts have a lot of opportunity to shine when it comes to brainstorming ​Stranger Things​ food ideas. Maybe your entire party menu is designed around punny show references. Think Hellfire Club sandwiches, Vecnachos and Poor Barbecue. Serve "Friends Don't Pie" for dessert. Label each dish with a sign using the customary ​Stranger Things​ font.
Editable ​Stranger Things​ signs; $5.07 at Etsy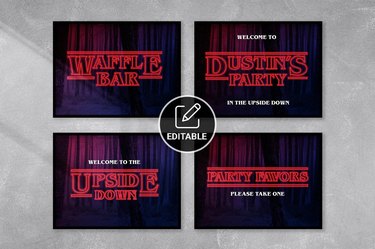 7. Make Upside Down Cocktails
There aren't a lot of signature drinks associated with ​Stranger Things​ other than the original Coca-Cola that often shows up in the series. Play on the way the Upside Down is layered under our world by making layered cocktails or mocktails with cherry grenadine, which is dense enough to sink to the bottom of a glass. Or serve deep red drinks made with pomegranate and grape juice with muddled berries to echo the show's dark color palette.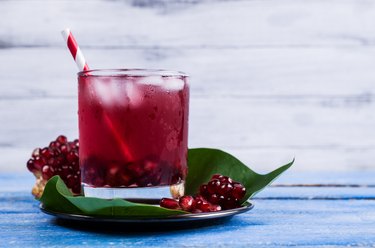 Tip
Don't forget to think about a soundtrack! The official ​Stranger Things​ playlist on Spotify features all the songs that have featured significantly in the show, from season one's "Should I Stay or Should I Go" by The Clash to season four's most notable featured song, Kate Bush's "Running Up That Hill."
​Stranger Things​ established creepy vibes from the first episode, and things have only gotten darker since then, so a ​Stranger Things​ party shouldn't be held in a cheerful, sunny room. Set the tone by swapping out your regular light bulbs with red bulbs to throw a creepy red cast over everything. Cut up black garbage bags and tape them across both sides of a doorway so they overlap across the doorway and guests have to push through the "gate" to get to the Upside Down (or the kitchen, whatever).
Red light bulbs: $8.87 for 2 at Amazon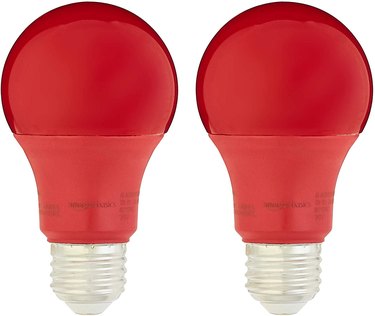 9. Play Stranger Things Trivia
Assuming you're inviting over fellow ​Stranger Things​ enthusiasts to celebrate a birthday or for a viewing party, guests should be excited to show off their knowledge in a trivia game. Stock up on little prizes to hand out to whoever knows that Barb's last name was Holland or that Dustin went to Camp Know Where.
​Stranger Things​ bookmarks: $14.61 for 6 at Etsy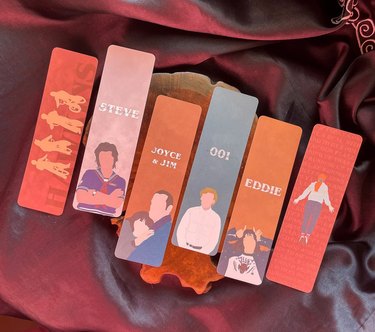 10. Serve Upside Down Cake
Give yourself permission to take the Upside Down theme to the next level. If you can't do it at your own party, where else can you? In addition to Upside Down themed drinks, you can also hang banners, buntings, piñatas, you name it—upside down. And then bring the theme home with—what else?—an upside down cake.
You can go with a classic, like pineapple upside down cake, or a classic with a spooky twist. Think: blood orange upside down cake. Or take a two-tier cake and give it a decidedly ​Stranger Things​ theme. Around the first tier, decorate the classic ​Stranger Things​ bike scene, as seen here. And on the second tier, flip things and decorate a scene from the Upside Down.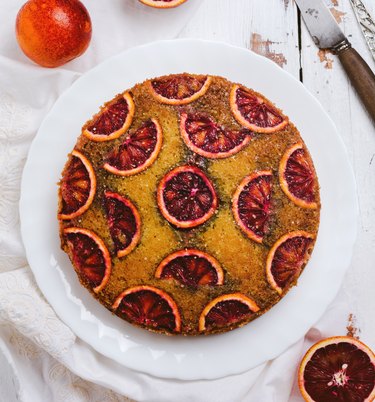 11. Send Guests Home With Favors
Even if you're only hosting a casual ​Stranger Things​ viewing party, sending guests home with favors makes you seem like a truly organized party host. They'll think of having a good time at your place every time they see whatever it is you give them. ​Stranger Things​ stickers make affordable favors that every show fan can appreciate, especially if they feature Steve Harrington. There may be someone out there who doesn't love Steve Harrington, but then they have no business being invited to your house.
Steve Harrington "mom of the year" sticker: $3.49 at Etsy