Each holiday season, we ask our crafty community to share photos of some of their most creative tree adornments and we are never disappointed. After putting out the call on Facebook to see how you decorate your Christmas trees, you lit up our news feed with oodles of creative adornments. Check out a few of the unique Christmas tree decorations that our Facebook friends submitted and we hope you all have a tree-mendous Christmas!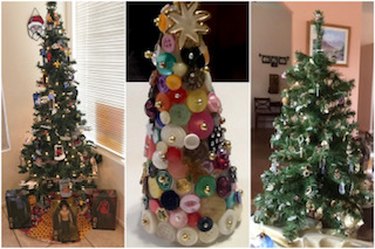 Vintage Earring Tree from JoAnne Richardson
This tree had us smiling from ear to ear. After collecting vintage earrings for over 25 years, JoAnne Richardson's mother came up with a unique way to display her beautiful baubles. Instead of hiding them away in boxes or on shelves, she adorns her Christmas tree with her sparkling earrings.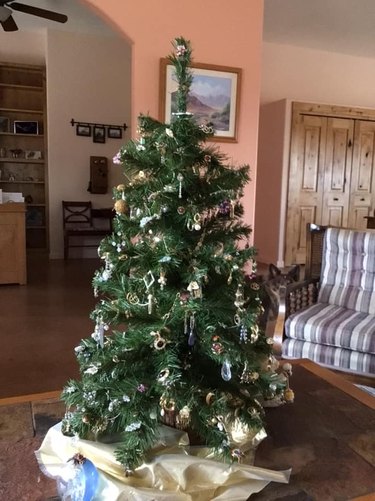 Star Trek Tree - Annetta Hurley Jutila
Annetta Hurley Jutila's tree is boldy going where no tree has gone before. She used her son's Star Trek ornaments to adorn her kitchen Christmas tree this year, complete with boxed figures surrounding the tree's base. The whole look is certainly out of this world.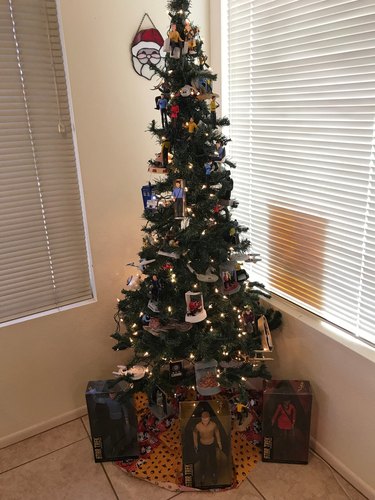 Donna Marshall's Christmas tree is cute as a button— or we should say ​buttons​. She spread the holiday cheer into her sewing room by creating a miniature tree out of colorful buttons. Have yourself a crafty little Christmas!
We appreciate everyone who joined us for Crafty Christmas Tree Spotlight 2021. We are so impressed with the clever and original ways you all decorate your trees. We hope you had fun and that this was a welcome addition to your holiday festivities. Stay tuned for more holiday contests and a chance to have your work featured by following and liking our Facebook page.