Stick to the fun stuff and keep untangling a knot of necklaces off your travel itinerary with this handy jewelry roll organizer. No one wants to spend precious vacation time unraveling a ball of baubles and bangles. All it takes is a place mat and a little ribbon to keep your jewelry neat, tidy and accessible on your adventures.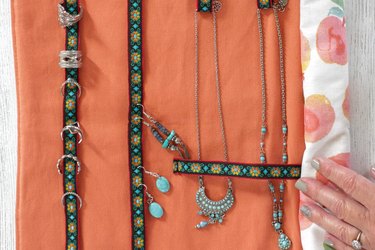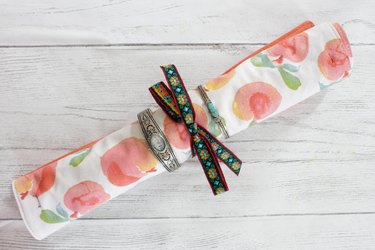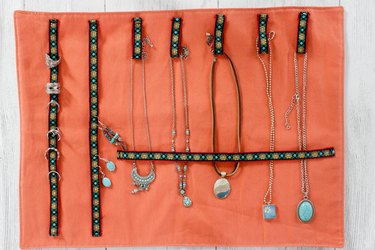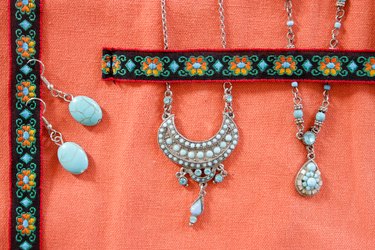 Step 1
Turn over the place mat and make a mark every 2 3/8 inches along the long side of the place mat.
Step 2
Cut five pieces of 5 1/2-inch ribbon and three pieces of 13-inch ribbon.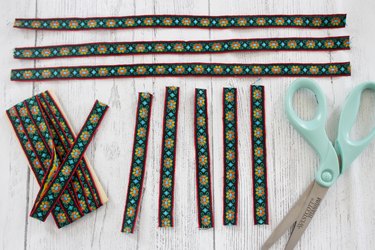 Step 3
Fold under 1/4 inch on both ends of all the ribbons and press them with an iron. Sew each end on all of the ribbon pieces.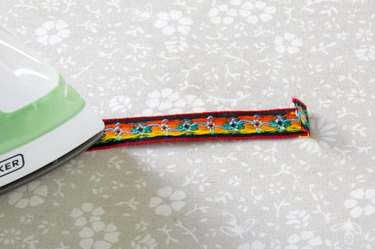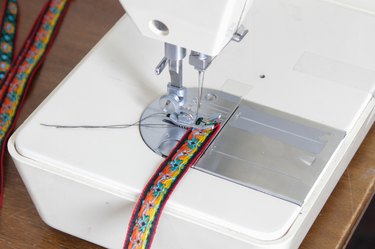 Step 4
Place and pin the five shorter pieces along the top of the place mat at each mark with the right sides facing down. Pin two of the long ribbons parallel to the short pieces on the other marks with the right side up. Pin the third long ribbon perpendicular to the short ribbons about halfway to the bottom edge with the right side up.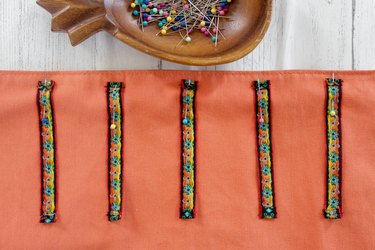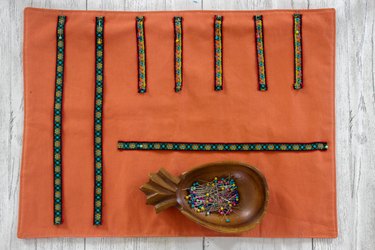 Step 5
Sew along the tops of all the ribbons. Do not sew the bottom end of the short ribbons or the bottom end of one of the long ribbons. Sew both ends of the other two long ribbons.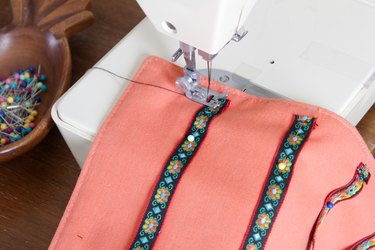 Step 6
Attach the adhesive hook and loop fasteners to both ends of the short ribbons and to the bottom edge of the not-sewn end of the long ribbon.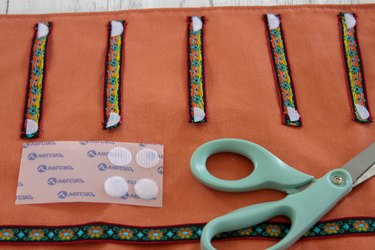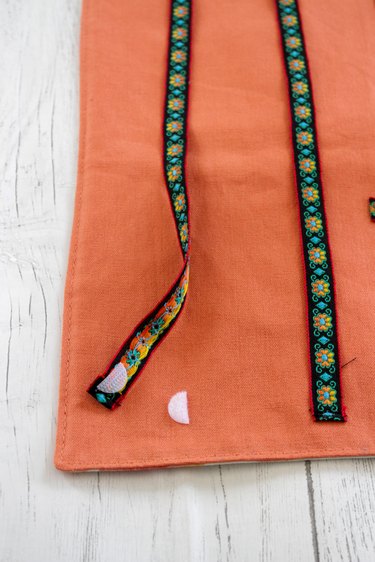 Step 7
Thread the short ribbons through the necklaces. Fold up and attach the hook and loop fasteners. Tuck the bottoms of the necklaces under the ribbon that goes across.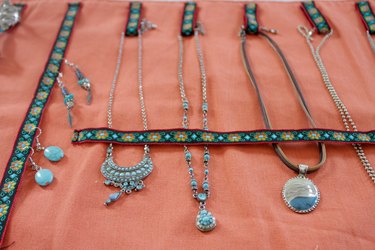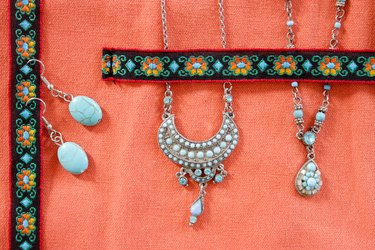 Attach earrings to the long ribbon with the two sewn ends.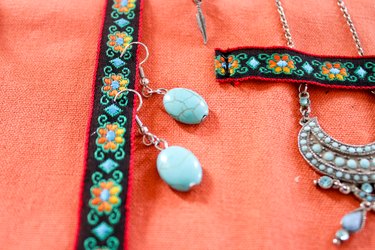 Slide rings onto the ribbon and secure the bottom hook and loop fastener.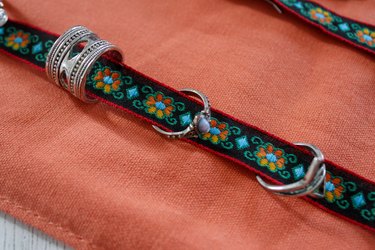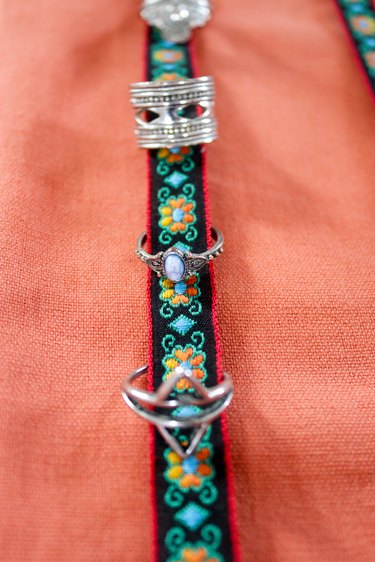 Step 8
Roll up the place mat from the side and slide your bracelets onto the outside of the roll. Add a ribbon if you'd like to hold everything in place. Stick it in your bag and unroll when you get to your destination.