Spring is here and with summer just around the corner, it's the perfect time stock up on outdoor entertainment. We have all spent so much time in our homes, it only makes sense to maximize fun in the sun. The following list of activities will help you enjoy all of your outside time, whether you're playing or watching. These games are great for all ages and fun will be had by all.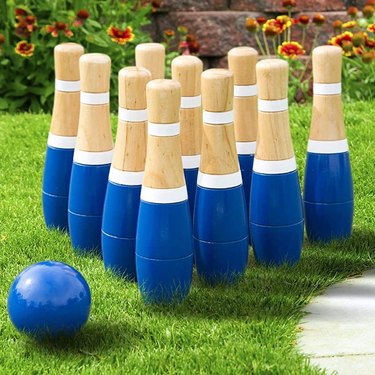 The first on the list is this large Jenga set, which will be easily assembled and even more fun to play. It includes 54 pieces and reaches just over four feet. The wood can also be painted or stained for further customization. This game is family-friendly but can also be played with a more mature crowd. It's an all-around crowd-pleaser that will result in a lifetime of memories.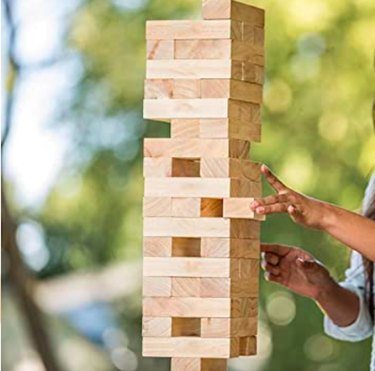 Bowling is a favored national pastime because enjoyment is had by all and doesn't always require a lot of skill. This set can be played anywhere: inside or outside, it's also durable and comes with a carrying bag. It includes ten pins, two bowling balls, and the carrying bag. This set would be a great addition to your activity arsenal. It would also be great activity to stave off the boredom of the summer months.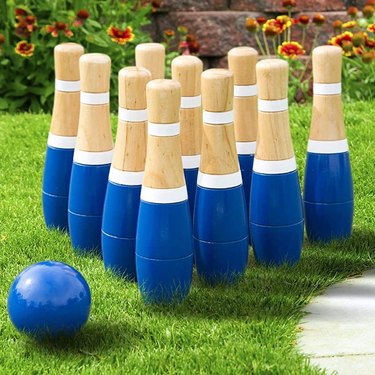 Connect Four is a childhood favorite that would easily be welcomed at any backyard gathering. This large game board stands at 2 feet and is 3 feet wide. It comes with one frame, one removable gate, two removable legs, 42 pieces and a carrying case. It's made of 100% premium wood and stained. This game would definitely up the fun levels at a party! It would also allow children and adults to interact in a wholesome way.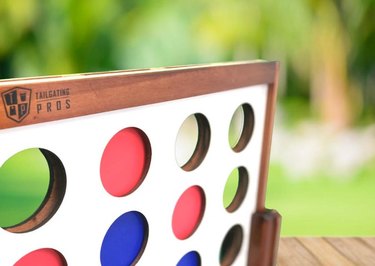 Croquet is not a game that most know how to play, but it's never too late to learn! This set can be played in a backyard, beach or park. It includes four mallets, four wooden balls, 10 wooden hoops and two wooden pegs. Learning a new game would be a great way to kick off the summer season, and what better game than croquet to start?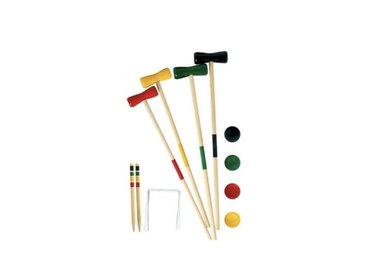 Ladder golf maybe not be the first game to come to mind when thinking of lawn games, but it definitely should be. It's a fun way to spend an afternoon and enjoyed by all ages, especially with this set. It includes two ladder structures, six bolas, and a carrying case. No experience is needed for it, so it would be great to introduce at any party.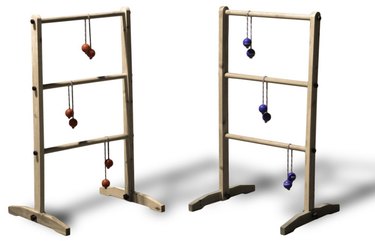 This next game could also be considered a carnival game. Ring toss is self-explanatory and fun for everyone. It would be great to play in your backyard because it's an easy setup and you could even involve prizes. This set includes six rings made from jute rope and two pieces that disassemble for storage purposes. Ring toss would be a hit at any event.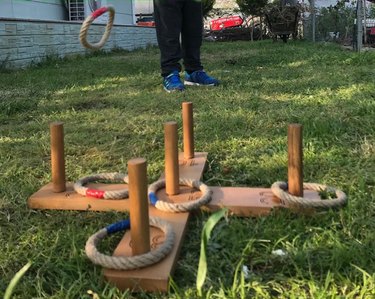 Badminton is sometimes forgotten but it shouldn't be. This set is great addition to your game closet because it's simple and fun. It includes one net, four rackets, two shuttlecocks, and a carrying bag. The easy setup measured against the potential hours of fun is unbeatable. The whole family and some friends will enjoy this immensely.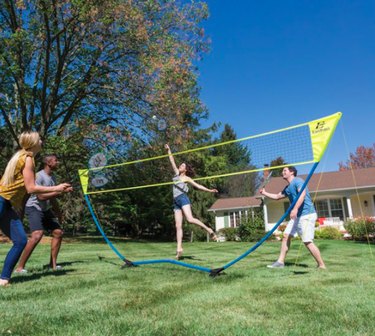 8. Supersized Kickball Set
Playing kickball was the highlight of many recesses growing up and now you could relive that childhood excitement with this kickball set. The set includes a ball, three bases, one home plate, one pump, and one plug remover. Just imagine all the fun of trying to outrun your family on a warm summer afternoon. With this set you would be able to create so many memories.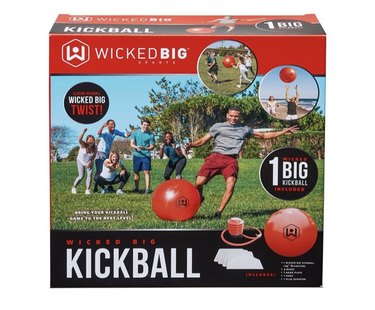 9. Folding Disc Slam Game
The folding disc slam game is new on the lawn games market but has the potential to become a classic. The object of the game is to get the disc in the container through a narrow hole and each successful shot wins you points. The game includes two all-weather foldable targets, one frisbee disc, and rules and instructions. It's durable and can be set up anywhere. Choosing this game would provide friendly competition and fun for all.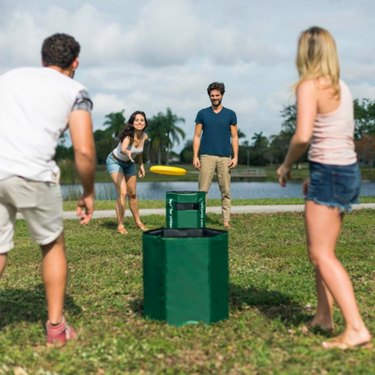 Bocce ball is one of the calmer games to play on this list. This set will allow you to enjoy the afternoon sun while also playing a nice, mellow game. It includes eight different colored balls, a measuring tool and a carrying case. You could use this set to compete or relax, the choice would be yours. Either way, you would be getting great value.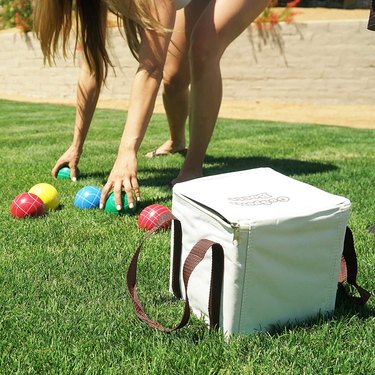 What all of these sets have in common is that they would make your spring and summer more fun. Considering the last year that everyone's had, a little help in the "fun department" is welcome and maybe necessary. You also wouldn't have to limit yourself to just one; combining any of them would result in time and money well-spent.