Mother's Day is all about making mom feel special, but that doesn't require spending lots of money or going to a fancy restaurant. You can make her day feel festive with an at-home picnic, hosted in your very own backyard.
To make sure your yard is in tip-top shape so your mom isn't welcomed with weeds, check out the Weeding Wisely site (where you can find out exactly which of The Roundup® Brand Products can help you beautify your lawn), and follow the tips below to set up an outdoor celebration she'll will love.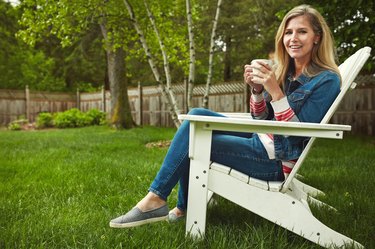 Start by giving your lawn some love
The grass will be the backdrop of your Mother's Day picnic, so a few weeks before the big day you want to make sure it's as lush, green, and weed-free as possible. Roundup® For Lawn Products kills weeds in your lawn without harming the grass. (A total win-win.)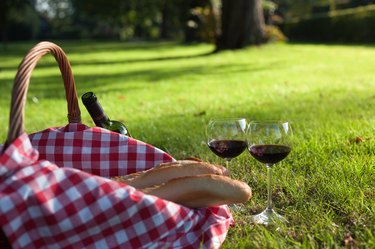 Stock up on her favorite foods
Take mental inventory of what her favorite foods are, and then load up on them. Having plenty to go around will make the spread feel lavish and extra special, which is what the day is all about.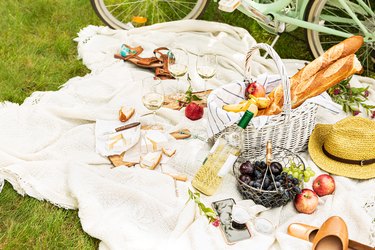 Decorate with fresh flowers
Make her smile by adorning your picnic setup with a bouquet of fresh flowers—bonus points if you grew them in your own garden. Keep your gardens pretty and prevent weeds by spreading Roundup® Landscape Weed Preventer on the soil in your flowerbeds. It will form a weed barrier to prevent weeds in your garden without harming your plants and flowers.*
​*When used as directed.​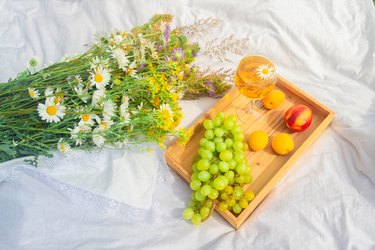 Don't forget a picnic basket and blanket
It might feel silly if you have patio furniture just a few feet away, but pulling off an appropriately whimsical backyard picnic means committing to the aesthetic. Pack up dishware and food in a country-style wicker basket, and spread out a blanket (or two) big enough for everyone to gather on.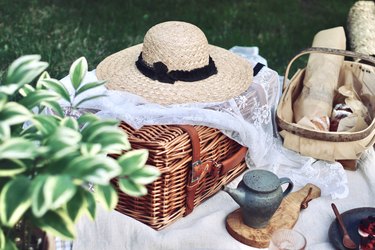 There's no bigger buzzkill than when bugs make themselves the uninvited guests to your picnic party. Treat your grass with an insect killer, like Roundup® for Lawns Bug Destroyer (that kills insects above and below the ground), and place citronella lanterns around the perimeter of your yard for added ambience that doubles as another form of bug deterrent.
​​Want more info on which Roundu​​​​p® B​​​​rand Pro​​​​ducts are best for your lawn or garden project? ​​​Click here ​​for product suggestions and tips on how to use them.​​​​​
​​ALWAYS READ AND FOLLOW PESTICIDE LABEL DIRECTIONS. ​​​​​​Not all products are registered in all states and may be subject to use restrictions. Roundup and Design​​​​​®​ ​​and Roundup​​​​​®​​​ are registered trademarks of Bayer Group. 2021 Bayer Group. All rights reserved.​​​​​​