Baby, it's cold outside, and a fringe scarf will not only keep you cozy and warm but will also make a nice accent for any outfit. You don't even have to know how to sew for this piece-of-cake project. Just grab 1/4 yard of fleece and a little bit of yarn and you'll be creating your own scarf in no time. With all of the cute fleece available now, it will take you longer to decide which fleece to use than actually making this scarf.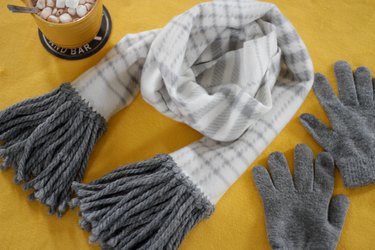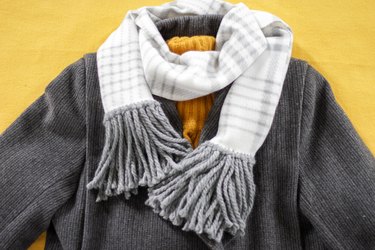 Things You'll Need
8 x 57-inch piece of fleece

Ruler

Sharp scissors

62 pieces of 12-inch yarn

Crochet hook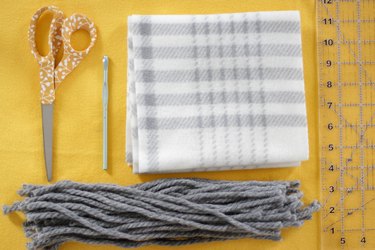 Step 1
Fold over 1/4 inch of the short edge of the fleece. Snip a very small hole every 1/4 inch on the fold. Use a ruler to measure your cuts. Repeat this on the other short edge.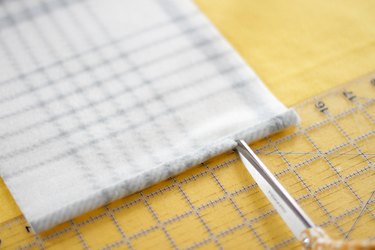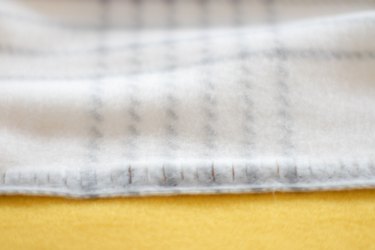 Step 2
Fold a piece of yarn in half. Push a crochet hook through the first hole and lasso the yarn loop. Pull the yarn through the hole and unhook it from the crochet hook. Thread the ends of the yarn through the loop and pull tight, being very careful not to rip the fleece as you pull.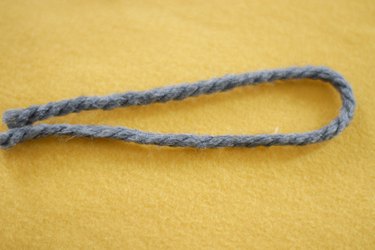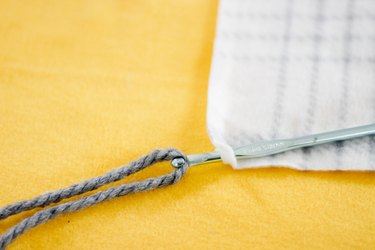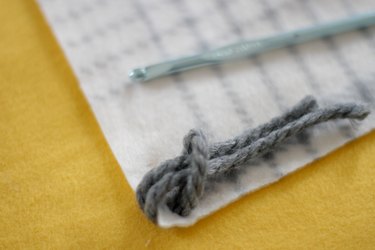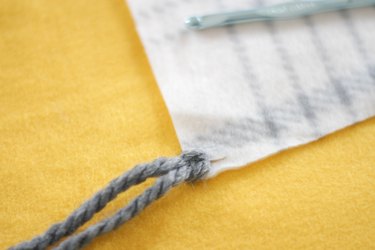 Step 3
Continue to thread each piece of yarn through all the holes on both ends of the scarf.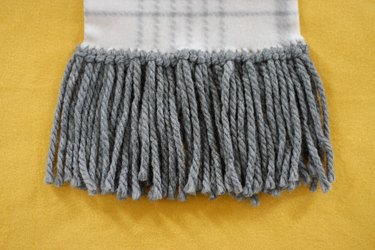 Stay warm and wrap up in style!