Up your gift-giving game and present the gnome lovers on your list with a bottle of their favorite drink topped with a delightful handmade gnome. These little Nordic folklore creatures were originally thought to protect the homestead unless they weren't treated well – in which case, look out because they could become very mischievous.
Nowadays, the gnomes' pointy hats, round noses and long beards are quickly becoming a holiday decorating phenomenon. Made from old sweaters or felt, these little Scandinavian hooligans will make gift wrapping and staying "gnome" for the holidays fun again. (Gnome pun intended. Ha!)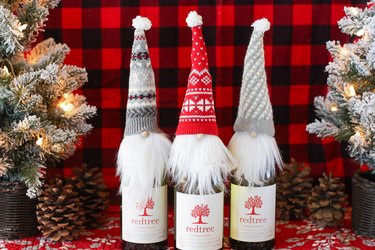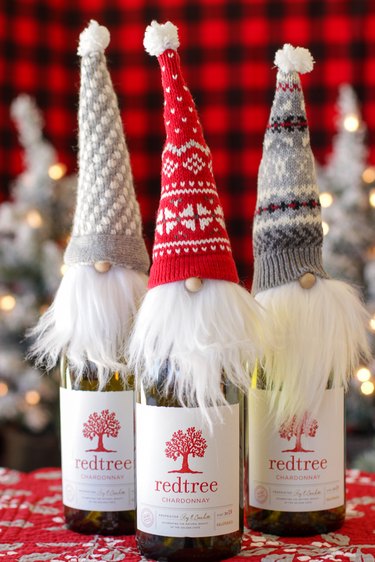 Things You'll Need
Old sweater (or felt)

Sharp scissors

Tape measure


Hot glue gun

Pom pom (optional)

Faux fur


Marking pen

X-ACTO knife

Wooden bead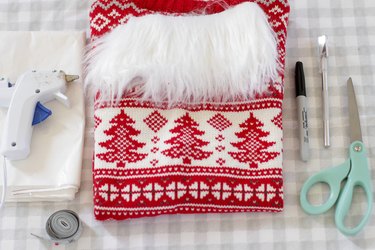 Step 1
Cut a triangle with an 8-inch base from an old sweater (or you can use a piece of felt). Use the bottom edge of the sweater for the bottom of the gnome hat so it will have a finished edge.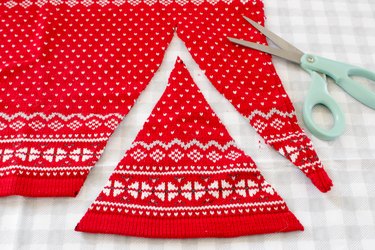 Step 2
Place the triangle with the right side up. Run a bead of hot glue along one of the side edges. Fold the other side over and line up the raw edges. Smooth the edge until the glue dries.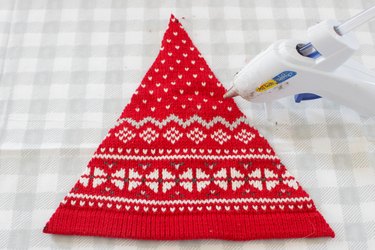 Step 3
Turn the hat right side out and attach a pom pom to the top with hot glue.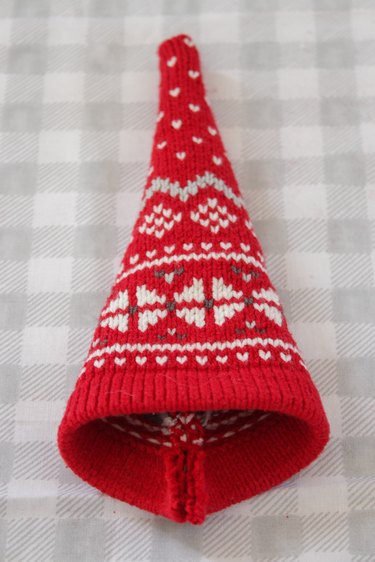 Step 4
To make the beard, turn the faux fur over so the wrong side is facing up. Make sure the nap of the faux fur is going away from you. With a marking pen, mark a triangle that has a 4-inch base. Use an X-ACTO knife to cut the triangle from the back so you're not cutting the fur. The 4-inch base will become the top of the gnome's beard when you turn it over.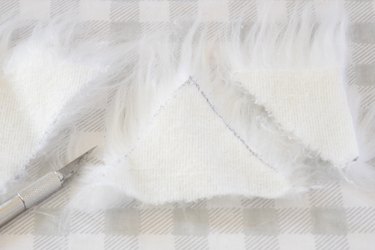 Step 5
With the nap of the faux fur now going down, hot glue the 4-inch edge of the fur triangle to the inside of the hat front. Then, glue the wooden bead a little bit under the center of the hat.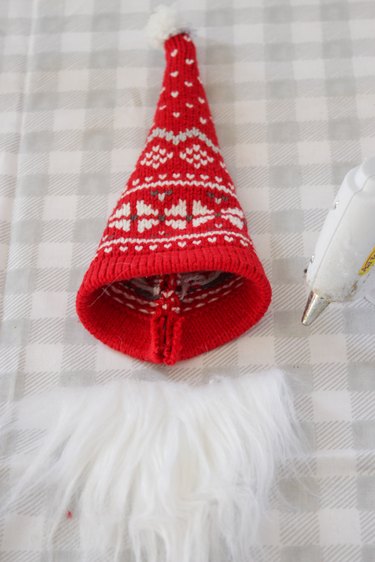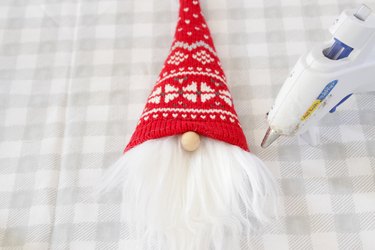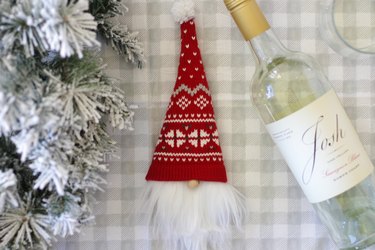 Place him on top of a bottle for a fun and festive gift that your friends and family will love "gnome" matter what. (Pun intended again. Ha!)