Dating all the way back to the 15th century, the gingerbread man has become a holiday classic. It's no wonder that so many people choose to make this cookie during the holidays with the delicious scents that fill the house when baking this treat. In addition, many versions of the fairy tale have been told throughout the years, making it a childhood favorite. You can bring this story to life and let the kids help with the seasonal decorating by making cute felt gingerbread ornaments that are simple enough to get the whole family involved. Run, run as fast as you can, you just might like this gingerbread man.
Things You'll Need
1 piece of heavy brown felt for each gingerbread man

Paper pattern

Sharp scissors

1/2 yard of ribbon

Hot glue gun

White rickrack

3 small buttons

Marking pen

Red chalk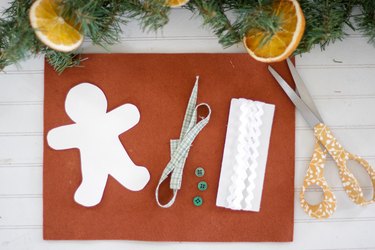 Step 1
Draw and cut out a paper pattern of a gingerbread man. If drawing isn't your thing, do an image search of free gingerbread man clip art and download one that you like, or if you have a large gingerbread man cookie cutter, you could trace that to make the pattern. Using the pattern and sharp scissors, cut out two brown felt gingerbread men.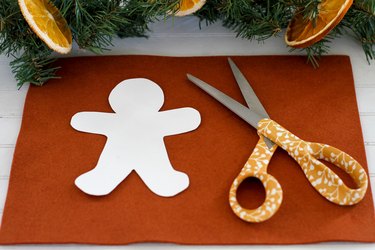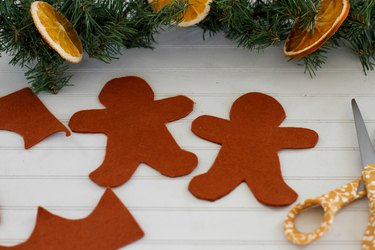 Step 2
Fold a 4-inch piece of ribbon in half and place it on the top of one gingerbread man. Hot glue the ribbon in place and then run a bead of hot glue about 1/4 inch in from the edges of the bottom man. Set the other man on top of the first, making sure the edges are lined up.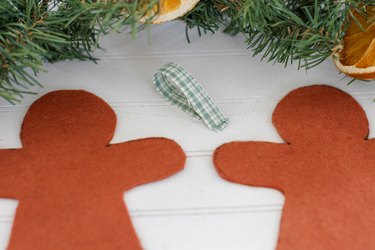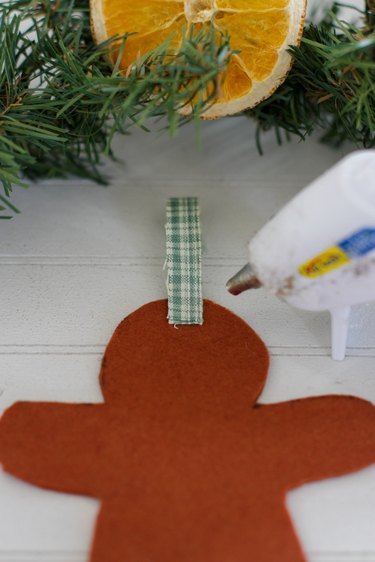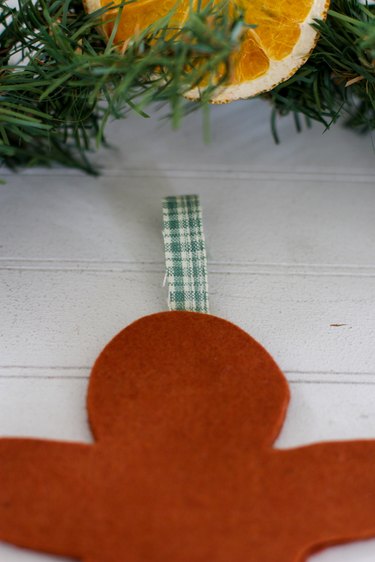 Step 3
Glue white rickrack to the arms and legs. Attach three buttons down the center with hot glue. Use the rest of the ribbon to tie a small bow and attach it at the neck of the gingerbread man with hot glue.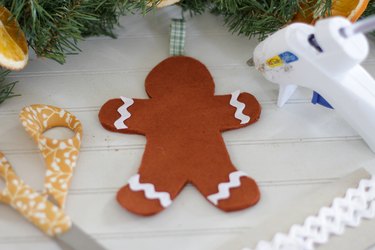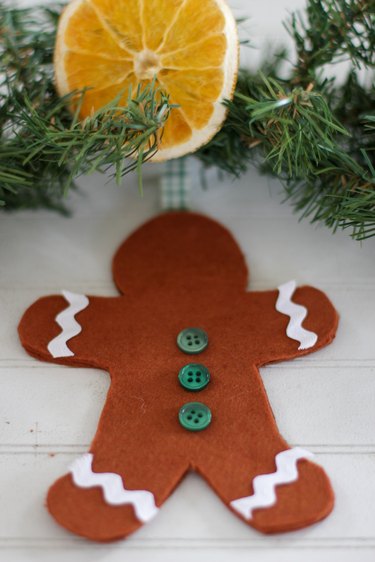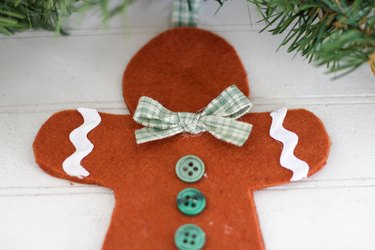 Step 4
Draw a face with a marking pen and use red chalk to give your gingerbread man rosy cheeks.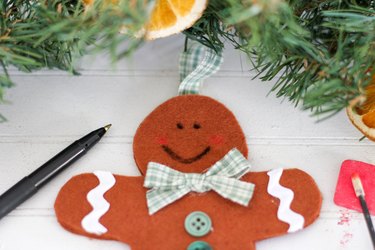 Snip, snap, snout, this tale's told out.