Now that the temperature is dropping, it's time to wrap up in a toasty warm fleece blanket. This soft and delicate DIY throw is just right for snuggling up on the couch or or adding a touch of warmth to your bed. Choose some colors to brighten up your space and you'll look forward to cuddling up on those chilly fall evenings. The braided edge adds texture and durability, and the soft fleece makes this the perfect blanket to keep you snug no matter how low the thermostat drops.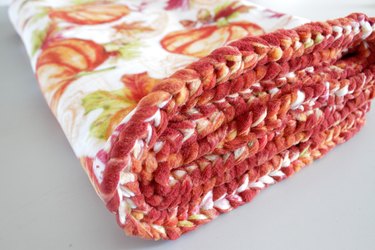 Things You'll Need
Two 1 1/2 yard pieces of coordinating fleece

Sharp scissors

Pins

Measuring tape

Cardboard and marking pen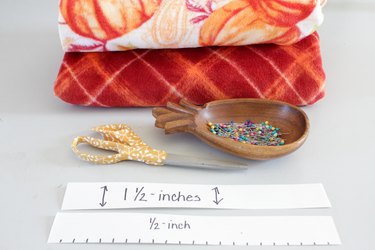 Step 1
Cut off the selvage edges of the fleece.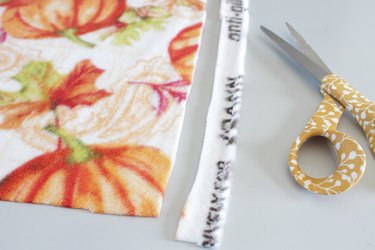 Step 2
Place the wrong sides of the fleece together and cut out 3-inch squares from each corner.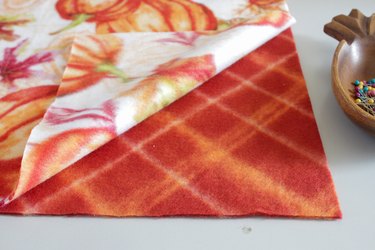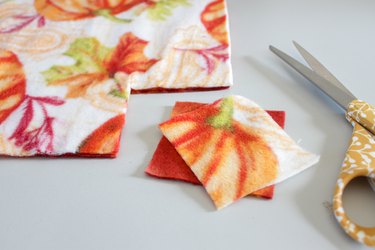 Step 3
Fold over 1 1/2-inches on all sides and pin in place. Use a measuring tape or create your own cardboard measuring device that is 1 1/2-inches wide to help keep the sides even.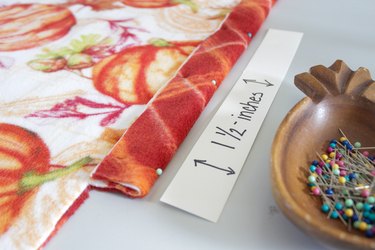 Step 4
Sew all four sides using a zig zag stitch.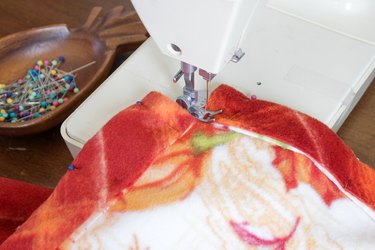 Tip
For a no-sew alternative, simply skip the stitching step and go straight to the cutting and looping!
Step 5
Create a cardboard measuring tool that has marks every 1/2-inch. Place this along the sewn edge to help you cut every 1/2-inch. Be very careful to not cut through the stitching.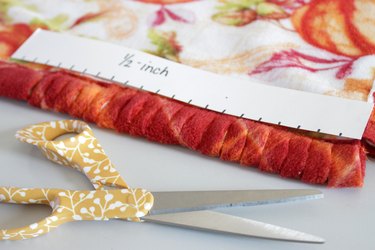 Step 6
Loop each strip through the one to the right. Continue looping all the way around the blanket.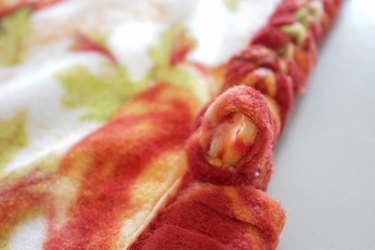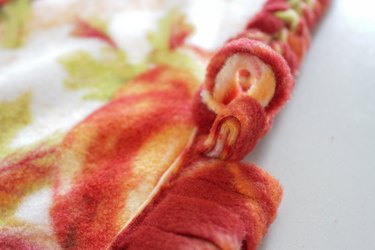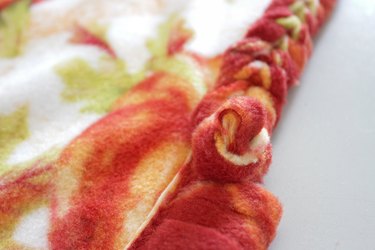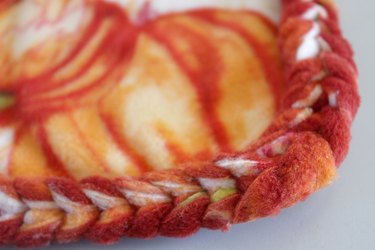 Each side of the blanket will have a different, but nice, look to the braid.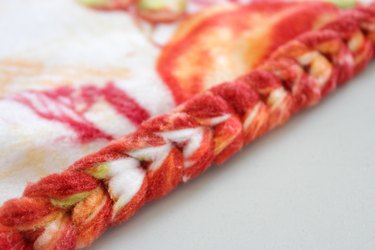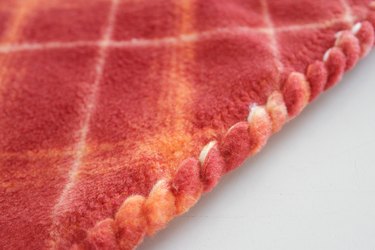 Step 7
When you get to the end, loop the last loop through the first loop and hand sew in place.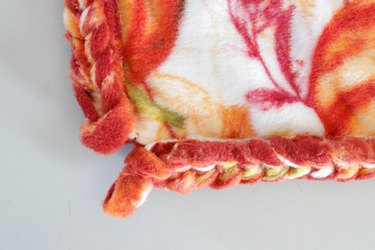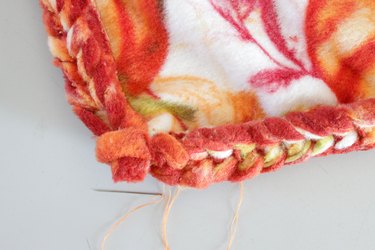 Two different looks for the price of one.