If you're going to be stuck at home for a while, you might as well bring some more life into your space by adding fresh plants and herbs. It won't hurt to use this time in isolation finally learning how to grow your own herbs and vegetables. No idea where to start? We've got you covered. Here are 7 easy DIY indoor garden ideas to get your green thumb growing in no time.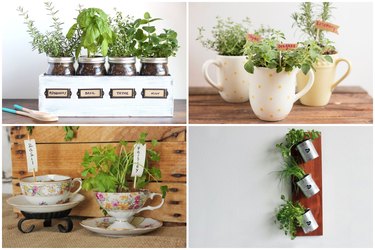 Mason jars are pretty trendy in the DIY world and can add a rustic vibe to any space. Plus, they're extremely budget-friendly. Get this easy herb garden going right in your own kitchen in just a few simple steps, and save yourself many trips to the market.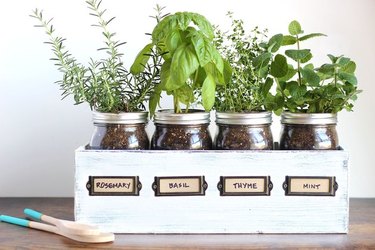 2. Hanging Tin Can Herb Garden
If you want your herbs to double as beautiful wall art, this hanging garden idea is the perfect project for you. The tin cans add a crafty touch, and the hanging element will save you some valuable counter space. Follow these simple steps to feel like a gardening and woodworking pro in no time.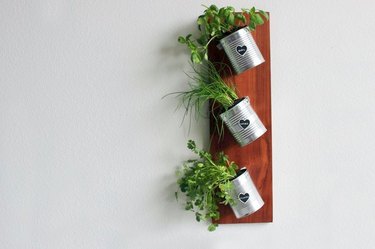 3. Hydroponic Vases for Succulents
No soil? No problem! This floating succulent idea is extremely easy to maintain and will add a majestic element to your home. You only need a few simple items including clear glass containers, aluminum sheet and a drill to swiftly get the job done.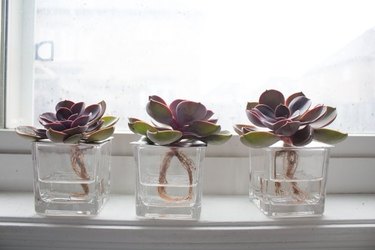 They may not be filled with your usual cup of Joe, but these mugs will still serve you some life each morning! If you've accumulated a collection of old, dusty mugs over the years, it's time to put them to good use. These little herb gardens will add a nice, country touch to your home and they're so easy to maintain.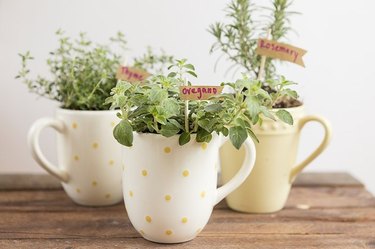 This next adorable, mini herb garden idea is surely everyone's ​cup of tea​. Hand-me-down porcelain pieces or thrifted vintage teacups make the perfect little planters for herbs, flowers and succulents alike. Plus, these make wonderful gifts for any occasion!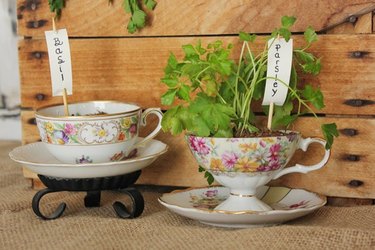 6. Strawberry Pot Mini Garden
Whether you're hosting a fun event or just looking for something to jazz up your kitchen, dining room table or patio, this strawberry pot herb and succulent garden is a must-have. Not only is it a brilliant way to grow a variety of plants in one convenient place, but it also makes a beautiful centerpiece.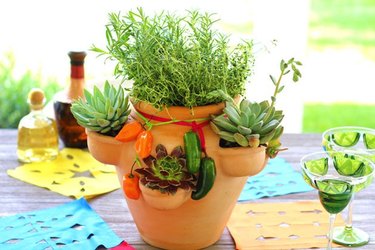 7. Modern Hanging Planter
Before you head to the recycling bin with those empty plastic bottles, give this modern hanging planter a try. With just a few materials including some rope or twine, you can add this breath of fresh air to any shelf or wall in your home.