This DIY is the perfect gift for the chef in your life, which may be yourself! This is a beginner level woodworking DIY that doesn't require too many materials or tools, but will leave you feeling like an expert. Let's get started!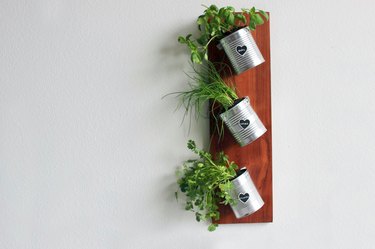 Things You'll Need
3 tin cans


3 herbs of choice

26" x 8" x 3/4" piece of wood (feel free to adjust measurements for your space)

Stain or paint of your color choice

Sandpaper

Spray wood finish sealant

Screws, a bit thinner than the thickness of your wood

Sharpie

Gloves

Mask

Pliers

Power drill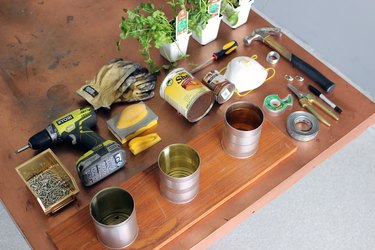 Step 1: Stain Your Wood
Start by painting or staining your wood the color that best matches your space.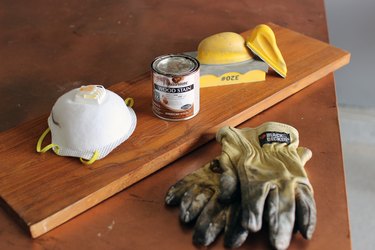 Sand down the piece of wood (I used a 320 grit) and stain or paint.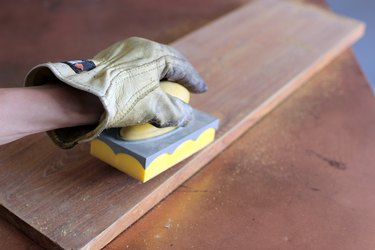 Wipe the dust away with a wet cloth and apply the stain once dry.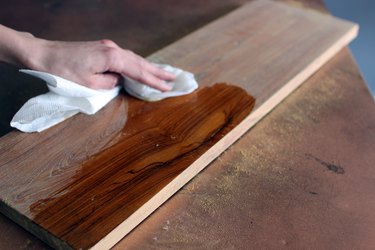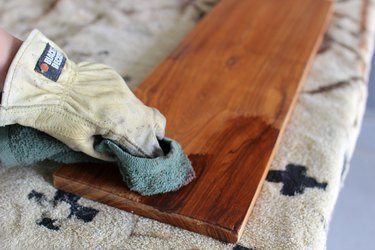 You also want to treat your wood!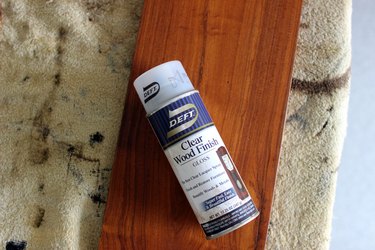 Step 2: Make Holes on Bottom of Cans
Use a hammer to push your screwdriver through the bottom of each can, creating four holes on the bottom of each. Twist the screw driver to make the holes a little bit bigger.
Repeat as much or as little as you'd like for drainage!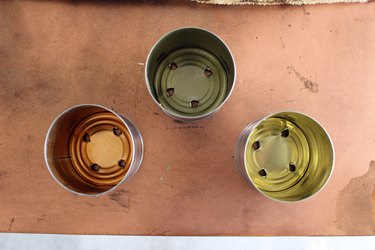 Step 3: Space Out Cans
Space your cans out evenly to match your length of wood.
Tip
If you add a piece of paper towel underneath each can, it will help hold them in place so you can easily adjust positioning.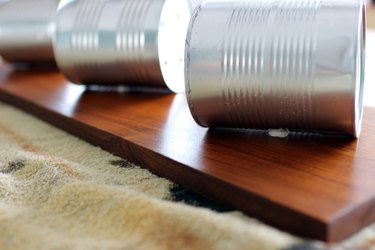 Step 4: Cut Your Bracket Steel Down
Roll out your steel bracket strips and bend them around the front of your cans, leaving at least one hole space on each side for screws. Be sure to wear gloves since the edges are sharp.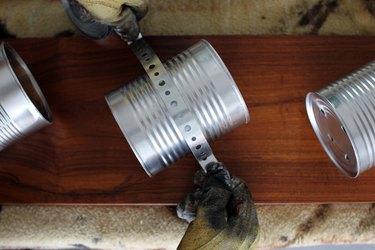 You want to be gentle and patient. Cut your steel down and repeat for each can.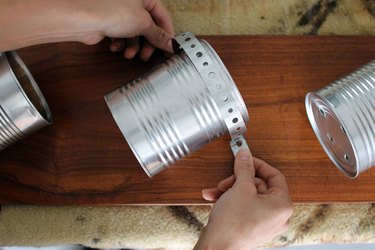 Make a mark in one hole space on each side of each can for the screws.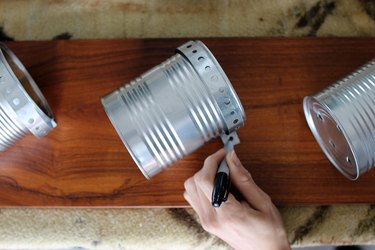 Step 5: Plant Your Herbs
Select your choice of herbs to insert into the cans (I bought these herbs from my local Home Depot)!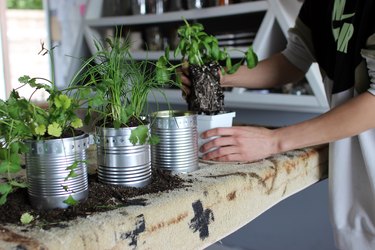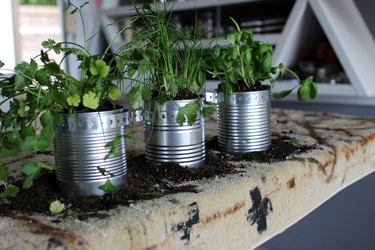 Step 6: Screw Brackets In
Place one end of a bracket on your first screw mark you made, then screw it in.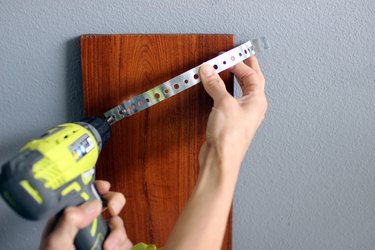 Ensure the can fits nice and snug before screwing in the other side.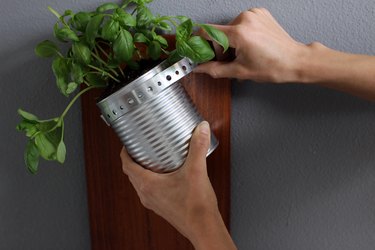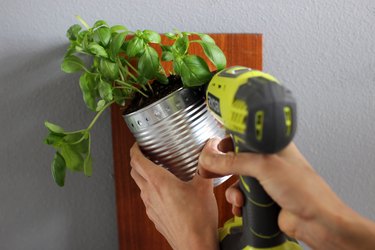 Repeat with the remaining cans.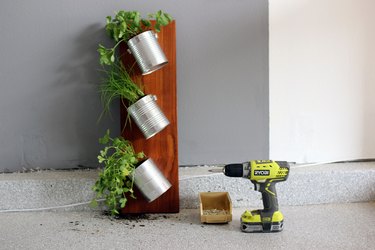 Step 7: Detail Your Cans
Add labels for each herb!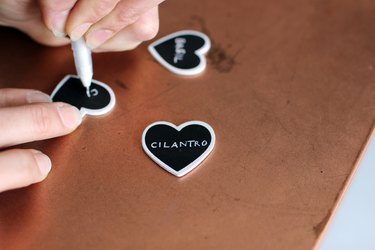 Add a dab of hot glue and stick to the middle of the can.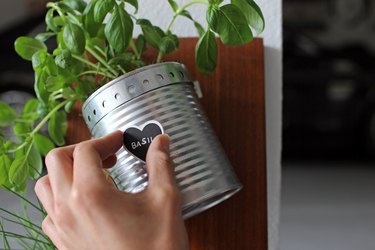 Step 8: Add Hanger to Back
Attach a picture frame holder to the back of the wood. Be sure to have the proper hanger on the back for the weight of the project.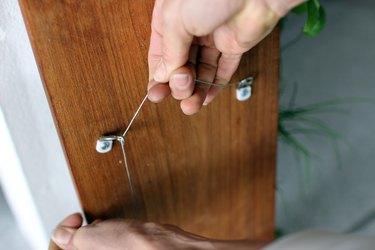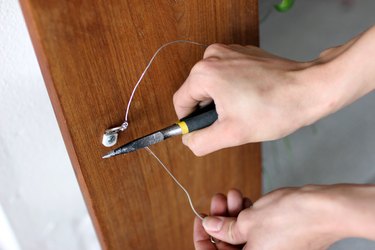 I hope you enjoyed this take on a DIY indoor herb garden. Happy DIY'ing!