'Tis the season to make a cozy yuletide statement with a fuzzy pom pom wreath that you made yourself. Big ones, small ones, shaggy ones, fluffy ones — no matter what size or color pompom you decide to make, when placed on a front door wreath, they will greet your guests with wooly wonderfulness all winter long.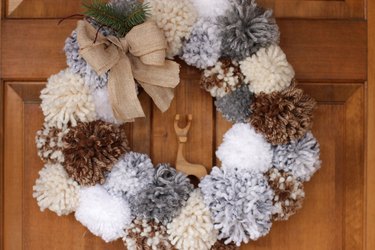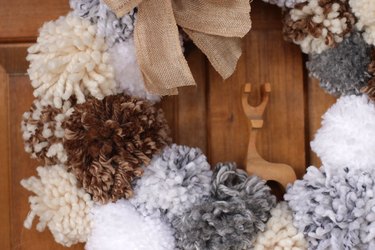 Things You'll Need
Small pieces of scrap wood

4-inch nails

Hammer

Yarn in various colors and weights

Sharp scissors

Wreath form

Hot glue gun

Ribbon

Small wooden animals (optional)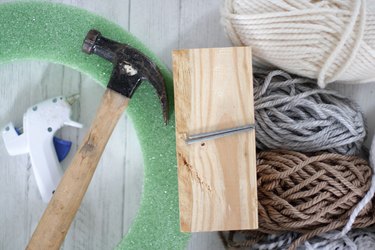 Step 1
Create several pom pom makers of different sizes. Pound two nails into each piece of wood spaced apart at different widths, leaving a couple of inches of the nail sticking up out of the wood. The wider the space between the two nails, the larger the pom pom will be.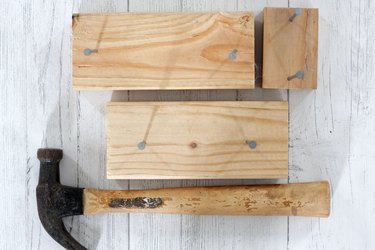 Step 2
Cut a 12-inch piece of yarn and place it across the wood halfway between the two nails. Leave this in place while you wrap the pom pom yarn.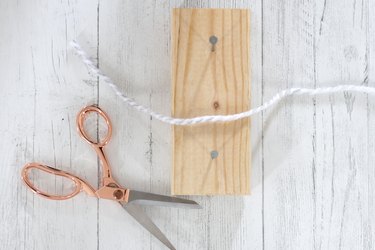 Step 3
Wrap the pom pom yarn loosely around the nails. The more times you wrap the yarn, the fluffier the pom pom will be. You can wrap anywhere between 75 and 100 times depending on how thick your yarn is.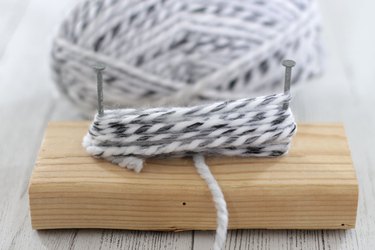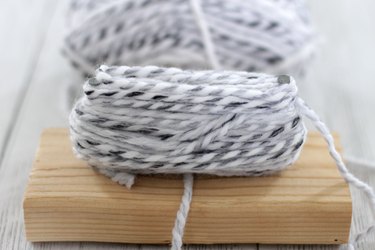 Step 4
When you're finished wrapping the yarn around the nails, tightly tie the middle with the piece of yarn you laid across the wood.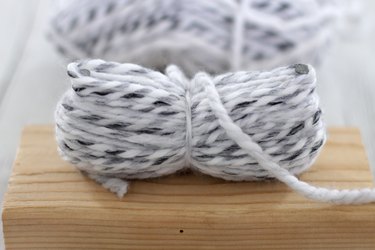 Step 5
Cut the yarn off of the nail on one side. Slide the other side off of the other nail. Slide the scissor blade into the loops on the other side and cut through all of the loops.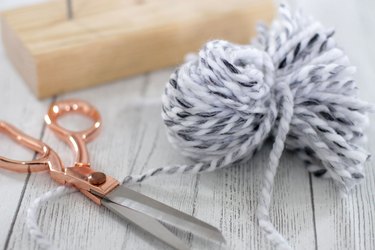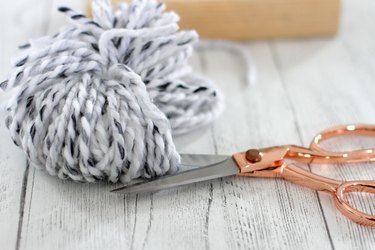 Step 6
Shake out the pom pom and lay it flat on the table. Place a bowl or a round piece of cardboard on top of the pom pom and trim around it. Continue to shake it out and trim until it gets to be the shape you like.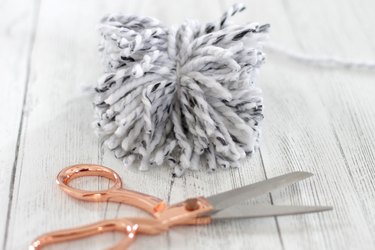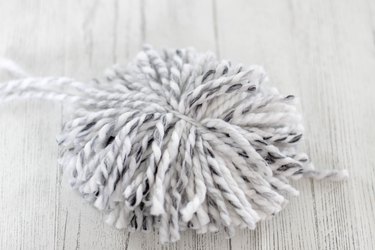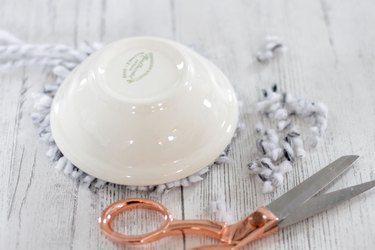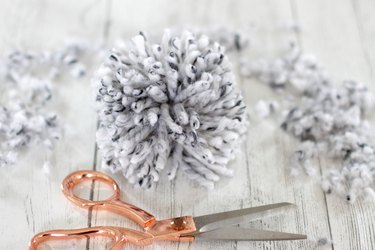 Step 7
Continue making pom poms that are different sizes, colors and fullness. This wreath used about 26 various sized pom poms.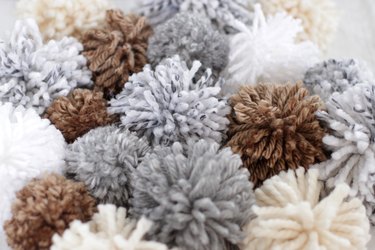 Step 8
Use a hot glue gun to attach the pom poms to the wreath shape in a random pattern. If you're concerned that the styrofoam will show through the pom poms, you can spray paint the wreath or wrap it with coordinating yarn before you attach the pom poms.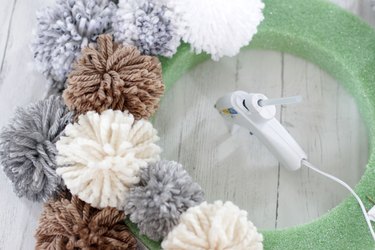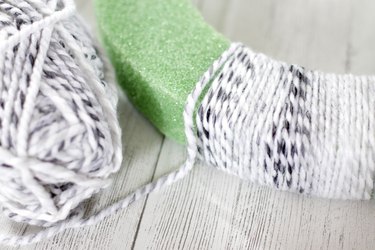 Step 9
Add a bow and a little wooden animal, then hang it on your front door so your guests will be greeted in cozy comfort.