Sweet potato soufflé is a deliciously light and fluffy side dish perfect for entertaining guests during the holidays. This simple recipe requires only a handful of basic ingredients and is easy to prepare. Gluten-free and easily made dairy-free, this sweet potato soufflé recipe is ideal for those with dietary restrictions and no dietary restrictions alike.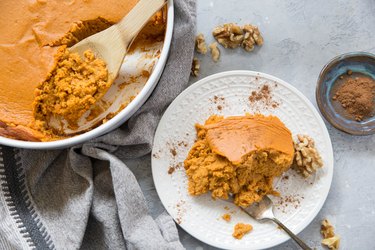 Things You'll Need
5 sweet potatoes (about 5 cups cooked and mashed)

1 stick (1/2 cup) butter, melted

1 cup brown sugar

5 large eggs

1/2 cup half & half or heavy cream

2 tsp pure vanilla extract

2 tsp ground cinnamon

1/2 tsp ground nutmeg

1/2 tsp sea salt
Tip
Make recipe dairy-free by replacing the butter with vegan "butter" spread and the half & half for full-fat canned coconut milk.
Step 1
Place sweet potatoes in a large pot and cover with water. Cover and bring to a full boil. Boil potatoes for 15 to 20 minutes, until potatoes are very tender when poked with a fork.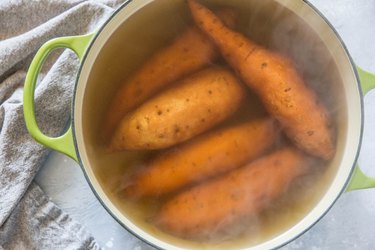 Step 2
Transfer the sweet potatoes to a cutting board and allow them to cool completely. Once cool enough to handle, remove the skins from the sweet potatoes and discard.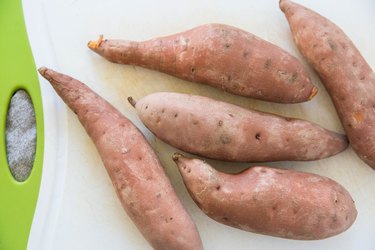 Transfer the sweet potato flesh to a bowl and mash well with a fork.
Step 3
Preheat the oven to 375° F and lightly spray or grease a 13" x 9" casserole dish.
Step 4
Add the eggs, half & half, and pure vanilla extract to a blender and blend until smooth.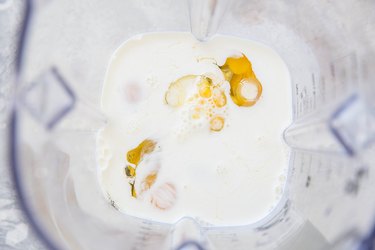 Add the remaining ingredients to the blender (mashed sweet potato, melted butter, brown sugar, cinnamon, nutmeg and sea salt) and blend until smooth.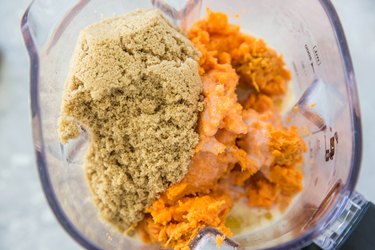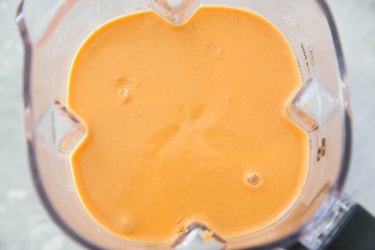 Step 5
Pour the soufflé mixture into the prepared casserole dish.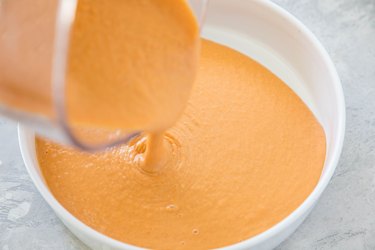 Bake on the center rack of the preheated oven for 50 to 60 minutes, until the soufflé has set up and has risen. Serve immediately with your main entree.