Instead of throwing away all those old, unwanted t-shirts, turn them into yarn. It's easy, it's fast, it's fun and it's one more way to join the zero-waste movement. Use t-shirt yarn just like you would any other yarn — you can crochet, knit, make rugs, macrame, make pompoms, or even make some tassels with it. If you don't have any old t-shirts at home, check out your local thrift shop — there are mountains of t-shirts hanging around, in every color, just begging to be used and kept out of the landfills.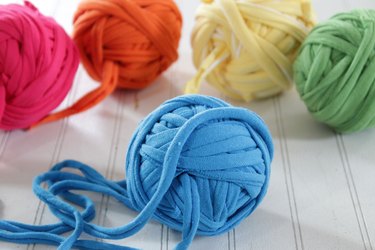 Things You'll Need
Old t-shirt

Sharp scissors

Disappearing ink pen
Step 1
Using a sharp pair of scissors, cut across the t-shirt from sleeve to sleeve. Then cut off the bottom hem. Leave both sides of the t-shirt uncut.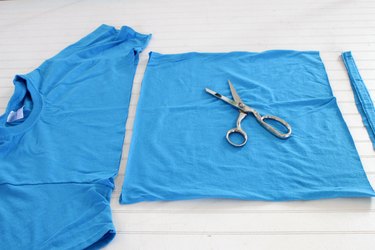 Step 2
Start on one side of the t-shirt and cut 1-inch strips. Stop cutting a few inches away from the other side.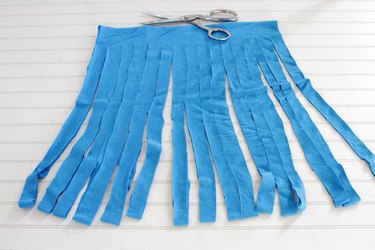 Step 3
Open the t-shirt so the uncut side is on top.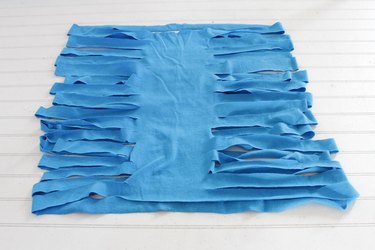 Step 4
Start at the bottom and draw a diagonal line between the strips with a disappearing ink pen. Continue drawing the diagonal lines until you get to the top.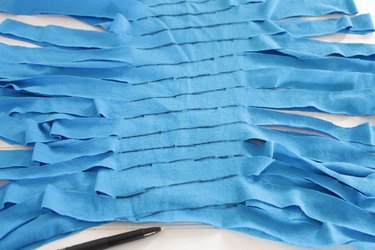 Step 5
Using a sharp pair of scissors, cut along the lines to create one continuous strip of fabric.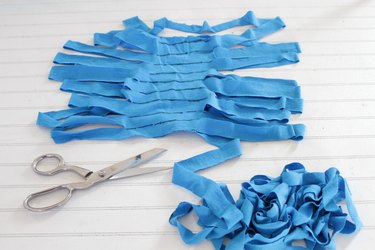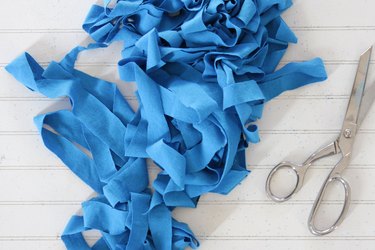 Step 6
Pull on the fabric strip which will curl the edges and stretch it out to create a nice long piece of curled t-shirt yarn.
Step 7
Roll it up into a ball like you would any other yarn and you're ready for your next yarn project.