Even if you're new to sewing, you can get in on designing new tablescapes with handmade placemats. Brighten up a cold dark winter night with some colorful table linens that you made yourself. Or jazz up an ordinary dinner by setting the table with new and unexpected designs. Why use plain old mats to protect your tabletop when you can make every occasion special with custom made placemats.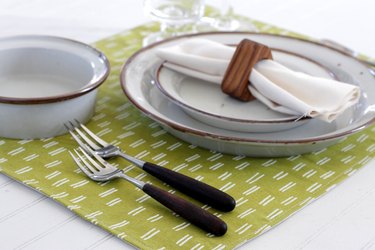 Things You'll Need
15-inch x 19-inch piece of fabric for top of placemat

15-inch x 19-inch piece of fabric for the bottom of placemat

15-inch x 19-inch piece of heavy fusible interfacing

Pins

Sharp scissors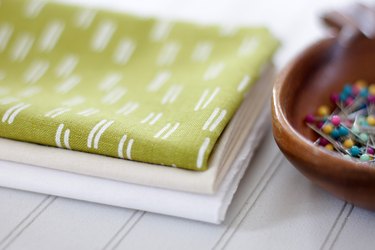 Step 1
Place the fusible side of the heavy interfacing on the wrong side of the top fabric. Line up the edges and adhere them together by pressing with a hot iron.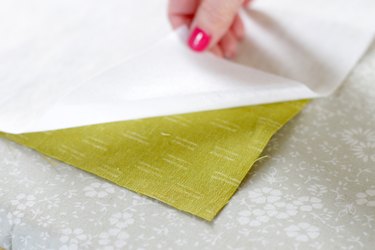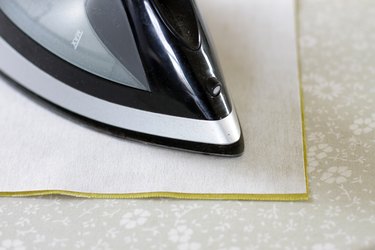 Step 2
Turn the top piece over so the right side is facing up and the interfacing is on the bottom. Place the back fabric piece on top with the right side of the fabric facing down. Pin in place. Sew around the edges, leaving a 3-inch opening in one side.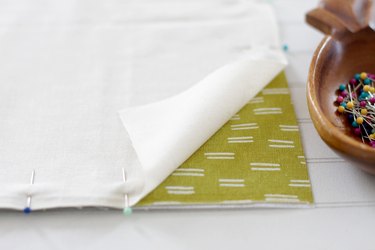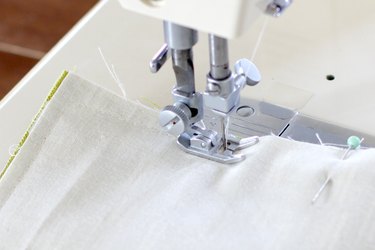 Step 3
Clip the corners to remove some bulk when turning it right side out. Be careful not to cut the stitches.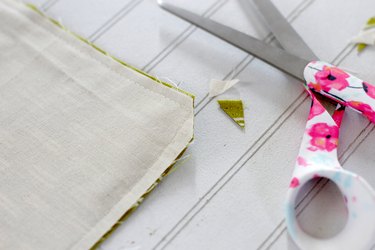 Step 4
Turn the placemat right side out by pulling it through the opening. Press the entire placemat for a crisp finish. Tuck in the raw edges of the opening and press again.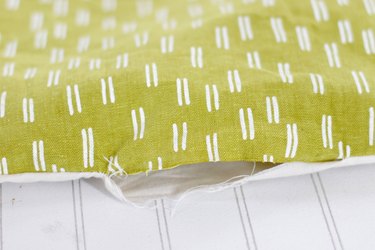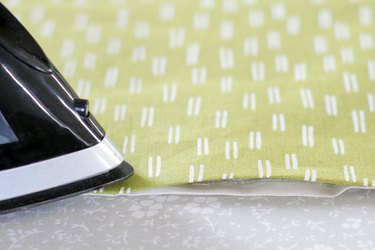 Step 5
Pin the opening closed. Topstitch 1/4 inch away from the edge around the entire placemat. Be sure to remove the pins as you sew.