This DIY winter scarf camera strap is so easy that you'll want to make one to go with every outfit.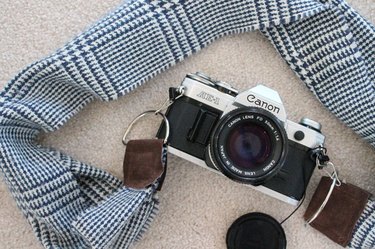 Things You'll Need
Scarf

6-inch by 6-inch piece of leather

Permanent marker

2 D-rings

2 clips

Sharp scissors

Leather sewing machine needle, 110/18
You could make a camera strap out of any scarf you'd like. I choose this nice warm winter scarf that would go with most anything.
Step 1
First, measure and cut your scarf so that it is 40 inches long.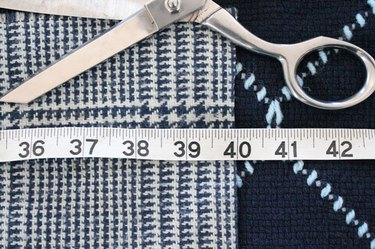 Step 2
Then, fold the piece of leather in half. The straight side of the D-ring will rest inside the fold. Draw a shape that looks like a half an hourglass, with the shortest side on the fold, using the D-ring to calculate its size.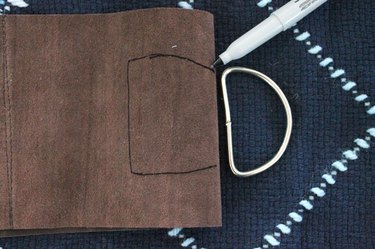 Step 3
Next, cut along the lines. When you unfold it, the leather piece will look like a full hourglass. Do this twice to make two hourglass leather pieces.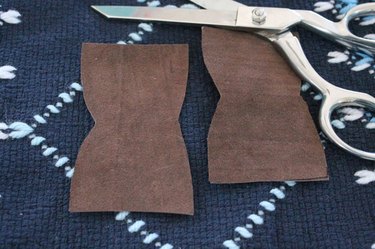 Step 4
Now, fold the scarf lengthwise. Place one half of a leather piece under one end. Slide the D-ring onto the piece of leather.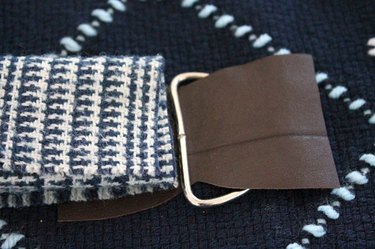 Step 5
Fold over the leather piece so the end of the scarf and the D-ring are sandwiched inside the leather.
Step 6
Attach a clip to the D-ring.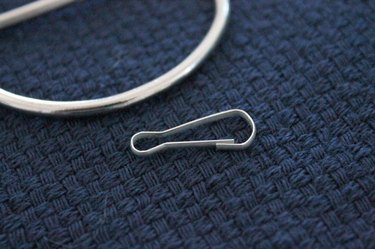 Step 7
Switch your sewing machine needle to a 110/18 needle made for leather. Sew the leather piece to the scarf with your sewing machine.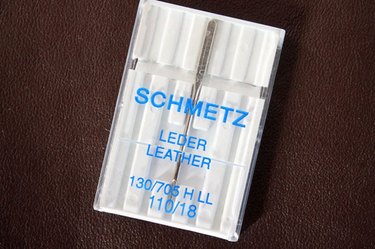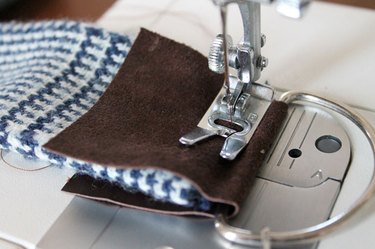 Step 8
Attach your new scarf to your camera.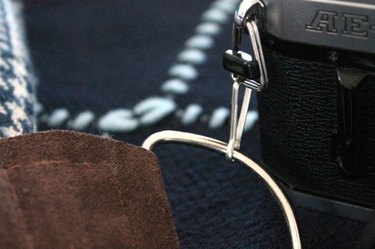 Keep it for yourself or wrap it up for the perfect gift to give your favorite photographer this holiday season.