Ah, summertime, and the livin' is easy–running through the sprinklers, splashing in the pool or jumping in the waves. There's nothing like staying wet to beat the heat. But when it's time to dry off, don't just use any old towel–wrap your kids up in a fun towel they can wear. These cute hooded towels are not only great for the beach, but they can double as a year round bath towel. When you discover how easy they are to make, you'll want to make a hooded towel for all the little ones in your life.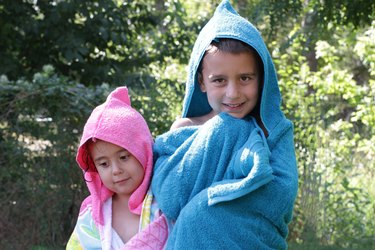 Things You'll Need
Beach towel or bath towel

Coordinating hand towel

Sharp scissors

Pins
Step 1
Cut the hand towel in half. You will only be using one of the halves for the hood, so you can save the other half for another project.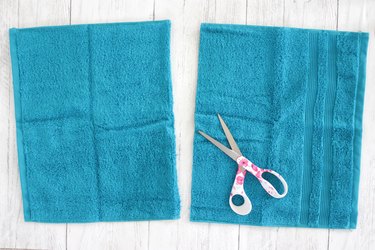 Step 2
Fold one of the hand towel pieces in half and pin the short side.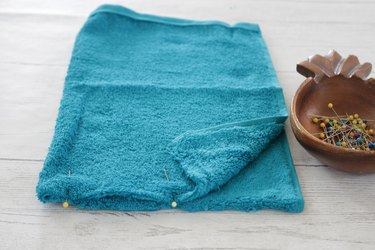 Step 3
Sew a 1/2-inch seam along the short pinned edge. Be sure to remove the pins as you sew.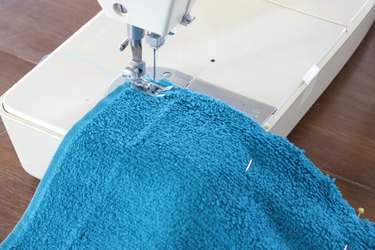 Step 4
Go back and sew a zig zag stitch along the raw edge next to your straight stitch. This will keep the seam from fraying.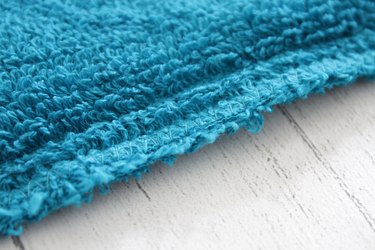 Step 5
Turn the hood right side out and pin it to the center along the long edge of the towel.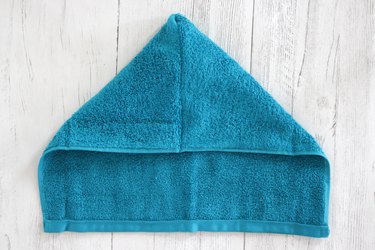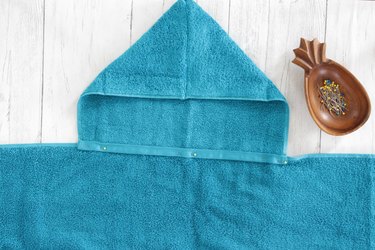 Step 6
Sew the hood to the towel using a zig zag stitch.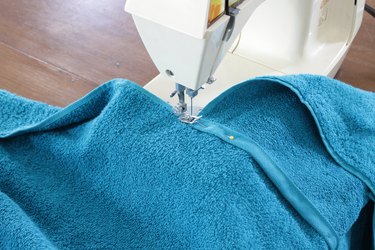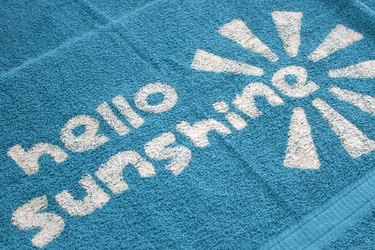 And that's all there is to it. Wrap up, dry off and stay cool!