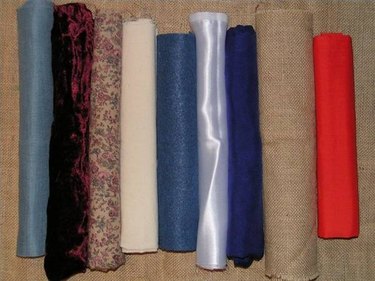 Towels are a must have in any kitchen. Dishtowels are an easy item to make if you have a bit of skill in sewing. However, choosing the correct fabric can be overwhelming.
Linen
Linen is touted as the best fabric for making dish towels because it is natural and releases dirt easily.
Cotton
Cotton is often used for dish towels because it has great absorbency.
Organic Cotton
Organic cotton is a great alternative to regular cotton because the cotton is grown without the use of harsh chemicals and pesticides that damage the environment.
Cotton Mix
Often a mix of cotton and linen is used to create dish towels because it combines the absorbency of cotton with the ease of washability in linen.
Dish Towel Fabric
Many fabric stores sell what is called "dish towel fabric." This fabric is sometimes linen, although in general it is a type of cotton such as huck or birdseye.