Get your beach vibe on with your very own customized beach towel. No need for a bland one when the weather gets warm. Instead, get the towel of your summer dreams by creating your own design with bleach. You can personalize it with a phrase, a name, or even initials. Whatever you decide to do, it's a quick, simple and affordable way to make a fun fashion statement this summer.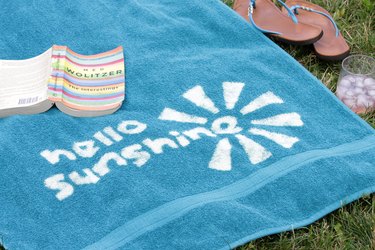 Things You'll Need
Towel

Cardboard

Marker

Exacto knife

Tape

Bleach Gel

Foam Brush
Step 1
Decide what phrase or design you'd like to have on your towel. If you're super artistic, you can free hand your words. But for those of us who need a bit of help in that department, you can print out the phrase using your computer then trace it onto the cardboard.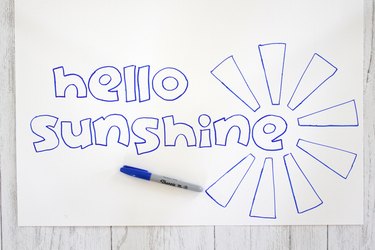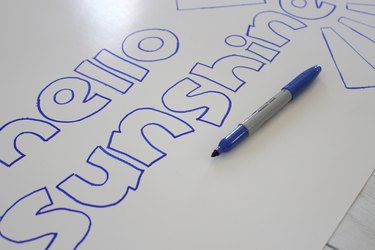 Step 2
Place the cardboard on a board to protect your table and create a stencil by using a sharp knife to cut out your design.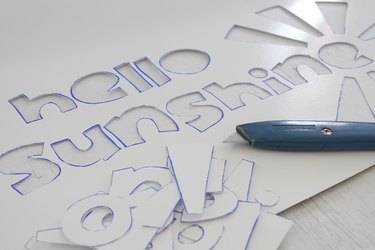 Step 3
Place the finished stencil on top of the towel. Don't forget to place the insides of the o's and e's.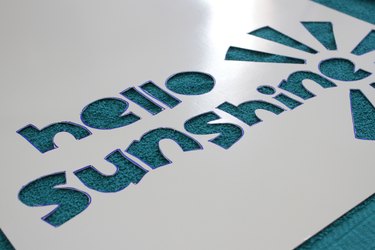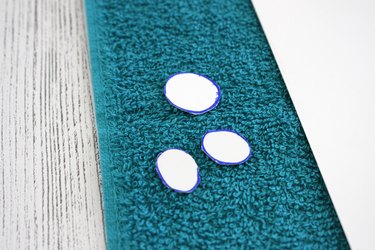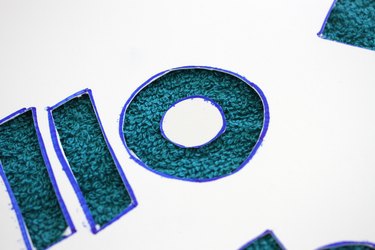 Step 4
Use tape to secure the stencil in place.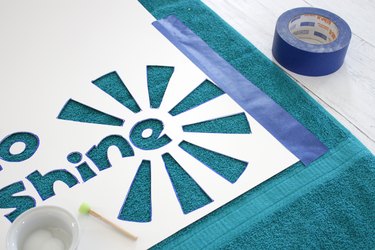 Step 5
Squeeze out some of the gel bleach into a small container. Dip the foam brush into the gel bleach and apply directly onto the towel inside the stencil. Be careful to not get any bleach under the stencil. Let the bleach sit on the towel for at least 20 minutes. As the color fades, you might notice a few spots that need to have the bleach reapplied. If you reapply, be sure to let it sit another 20 minutes.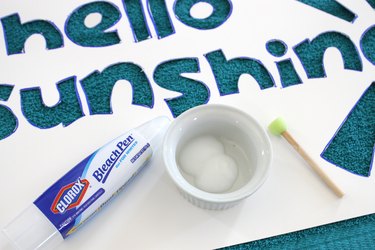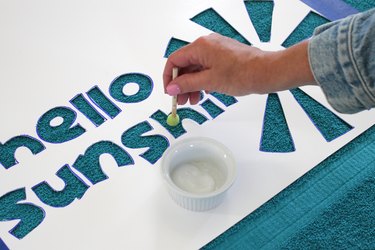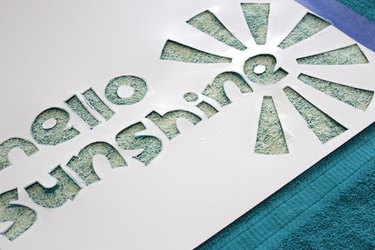 Step 6
Remove the stencil when your design looks to be faded enough. Rinse the bleach off in cold water. Throw it in the washing machine with some detergent to wash, then toss it into the dryer. When it comes out, you'll be ready to hit the beach in style with your very own "bleach towel".