When summertime rolls around, homemade ice cream is on my mind constantly. Recently on a trip to Hawaii, my husband and I ate at a local ice cream shop and we had a macadamia nut flavor that was absolutely delicious. Naturally, I came home and started experimenting with my own version and the result was absolutely mouthwatering. This recipe is egg free, which means you don't have to bother with tempering your eggs and risking scrambling them, leading to lumpy ice cream. A simple milk and cream mixture makes up the base, and that base gets flavored with vanilla and toasted macadamia nuts to create the ultimate summer treat!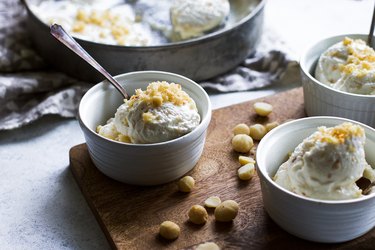 Things You'll Need
2 cups whole milk

2 cups heavy cream

2 tsp. vanilla extract

3/4 cup granulated sugar

1 cup roasted and unsalted macadamia nuts, chopped fine

2 tbsp. unsalted butter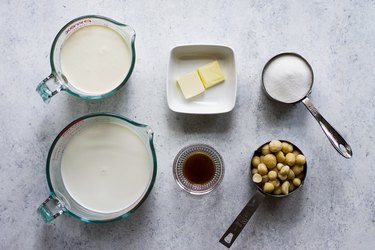 Step 1: Sauté Macadamia Nuts
Add chopped macadamia nuts and butter to a saucepan and sauté on medium heat until butter has melted and macadamia nuts are toasted to a light golden brown. This will take about 5-7 minutes, stirring frequently. Be careful not to burn your nuts by using too high of heat.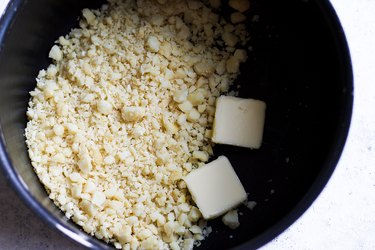 Step 2: Dissolve Sugar in Milk
Remove the toasted macadamia nuts from the saucepan and set aside. To the same pan (without washing), add milk, vanilla, and sugar. Whisk over medium heat until sugar has dissolved. Gently warm the milk and do not bring it to a boil.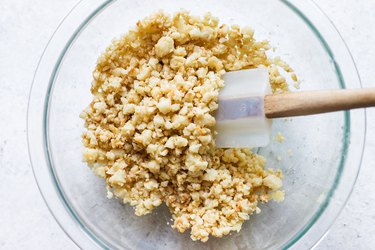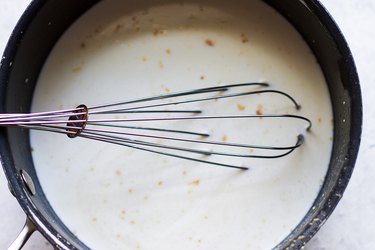 Tip
It is okay if there are bits of nuts still left over in the saucepan–this is only adding flavor to the ice cream!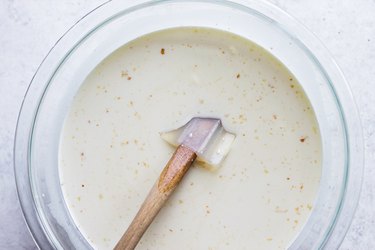 Step 3: Whisk Milk into Heavy Cream
Once the sugar has dissolved, turn off heat and pour the milk into the heavy cream, whisking to combine. Chill for one hour in the refrigerator, or overnight.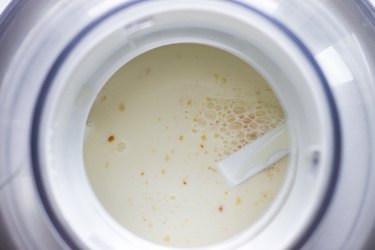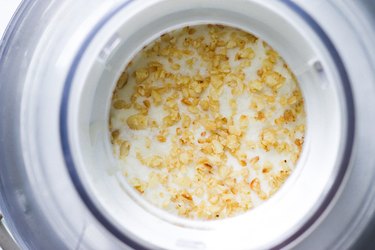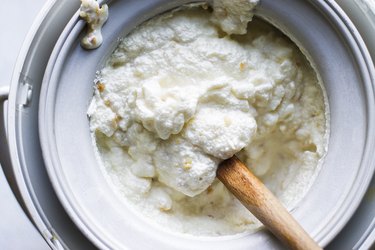 Step 4: Add Ice Cream Base to Ice Cream Maker
After the ice cream base has chilled, add it to the ice cream maker and churn for 20-30 minutes until the ice cream begins to resemble soft serve. At this time, sprinkle in the reserved toasted macadamia nuts a little at a time while continuing to churn the ice cream. Save a few nuts for extra topping, if desired.
Tip
Make sure to freeze your ice cream maker's insert the night before to ensure that it is frozen when you are ready to churn your ice cream!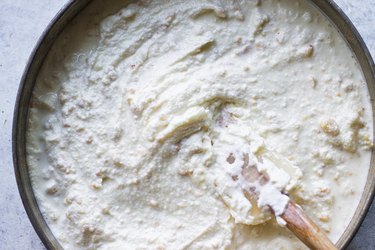 Step 5: Freeze and Serve
Pour ice cream into a freezer safe container and freeze for at least two hours or up to overnight before serving. Serve in a cone or a bowl and sprinkle with extra macadamia nuts!
Tip
If freezing overnight, place on the counter for 10-15 minutes before serving so that the ice cream softens slightly before scooping. Ice cream will keep for two weeks in the freezer.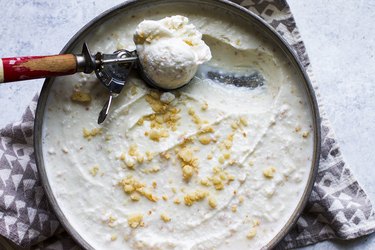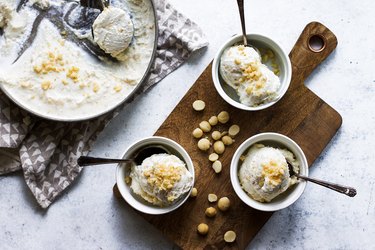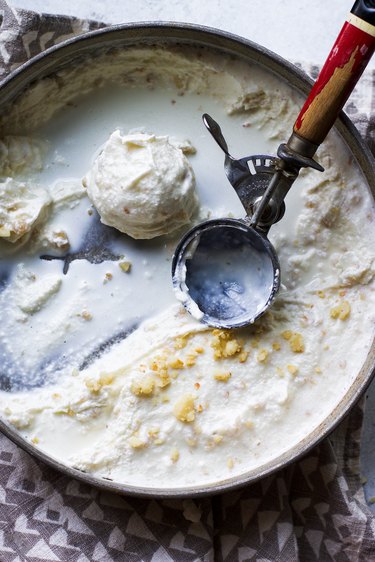 This ice cream is creamy, nutty, and so delicious and I can't wait for you to give this one a try! It simply screams summertime and takes me back to Hawaii with every bite! Serve in a cone or a bowl at your next backyard BBQ and be prepared to wow your guests with a new ice cream flavor that is sure to be a favorite!