These soft and delicious sugar cookies are easy to make, just follow the recipe – no short cuts! Plan ahead and allow time for the butter to come to room temperature on its own. Resist the temptation to roll out the dough before it has sufficient time in the refrigerator. Cut out in shapes for any festive occasion and decorate with icing and sugary sprinkles or simply dust with powered sugar.
Ingredients
1 cup (2 sticks) unsalted butter, room temperature

2 cups sugar

2 large eggs

2 teaspoons almond extract
4 cups sifted all-purpose flour

1 teaspoon baking powder

1/2 teaspoon salt

Directions
Cream together butter and sugar in an electric mixer until pale and fluffy. Add eggs and almond extract, beat 3 minutes.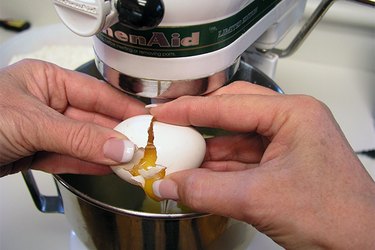 Measure flour, baking powder and salt in a separate bowl.
Tip
Spoon flour into a measuring cup until over-full. Draw a straight knife edge across the top of the cup to scrape away the excess flour.
Sift flour mixture into creamed butter, sugar and eggs and beat on low speed until smooth.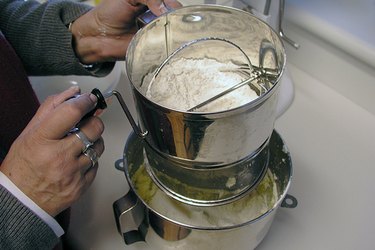 Divide dough into four sections, shape into disks and wrap in plastic wrap. Chill a minimum of 2 hours, overnight if possible.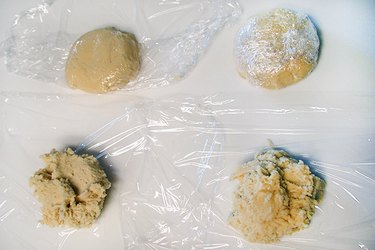 Unwrap a disk of dough, cover with another sheet of plastic wrap and roll to a thickness of 1/4 inch, slightly less for a crisper cookie.
Peel away the plastic wrap, lightly dust surface with flour, dip cutter in flour and cut out desired shapes. Transfer cookies to a baking sheet lined with parchment paper. Roll out scraps, and repeat once. Repeat this process with the other disks of dough.
Tip
Work in small batches and keep the dough as cold as possible until placing in the oven. Store prepared cookies waiting to be baked in the refrigerator.
Bake in an oven preheated to 325 degrees for 5 minutes, gently rotate the baking sheet and continue to bake for 5 more minutes or until lightly browned on the edges.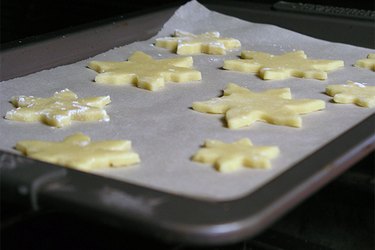 Want to top off your cookies with the best sugar cookie icing ever? With a few simple ingredients you'll be on your way! Follow our favorite recipe.