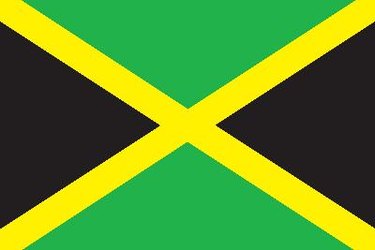 Jamaica is a vacation destination for people of all ages. Bring the vacation home for your next party by decorating your home with these Jamaican-themed ideas for your party decoration plan. Your party guests will feel like they've been transported to an island in the sun, without ever leaving your home.
Colors of the Caribbean
The Jamaican flag can be a decorative element in your party. Purchase one at a flag store or via the Internet, or print them from a web site onto card stock and string them up around the walls. The colors of the Jamaican flag are green, yellow, and black; use these in your decoration. Purchase streamers, flowers, tissue paper, confetti and paper goods (plates and napkins) in these colors to add punch to your décor. Best of all, you can reuse a lot of these items at another event; try black for an over-the-hill birthday and green at Christmas, for example.
Use a yellow, green, or black tablecloth on your food table. Add a vase with yellow and green carnations tied with black ribbon, and sprinkle green, yellow, and black confetti on the tabletop. Include cups full of green forks, yellow knives, and black spoons for guests to eat their treats.
Island Atmosphere
Bring the peace of an island into your home with your decorations. Use inflatable or flat images of palm trees in the corners. Serve drinks out of coconut shells, and play Caribbean and reggae music in the background. Purchase a large tissue-paper sun to hang in the center of the room, and use inexpensive plastic sunglasses and flower leis to accentuate party tables and seating areas.
For an outdoor party, try using Tiki torches and decorative party lighting in your décor. You can find lights that look like alcoholic beverages, palm trees, or exotic birds. You might also just choose multicolored holiday lights for a party on a budget that still evokes images of an island cabana.
Photos and Images
Bring the visual images of an island getaway into any climate with these easy and creative ideas. Use posters of Jamaican island vacations to adorn your walls and tables; you can ask local travel agencies if they have any extra ones you can have, for an inexpensive option. Find post cards from Jamaica and hang these around the party area, or use them as place cards. Laminate images of palm trees and sandy beaches to use as placemats at your dining tables. You can even cut pictures out of Jamaican travel brochures and resort catalogs to use in your party decorations and invitations.