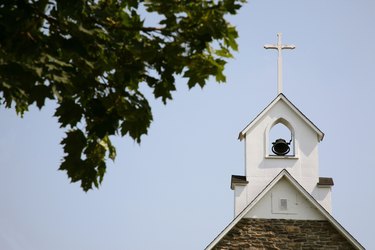 Church anniversaries are a meaningful milestone, whether it is a church's first anniversary or the 100th year that a church has been serving a community. Whatever the year, there are some fun things you can do to celebrate your church's anniversary. Some cost very little, while others can be adjusted depending on the size of your church's membership and budget. To implement these ideas, consider creating a committee to handle the details far in advance of the anniversary date.
Brochure or Keepsake Booklet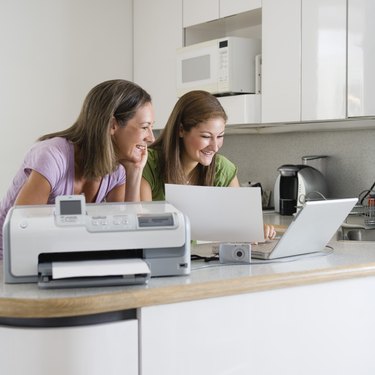 Print a brochure or keepsake booklet for church members and guests to celebrate the anniversary of your church. This could be a detailed history of your church, or if your church is young, it could consist of "fun facts" about the church, including quotes from members, future plans and special programs. Hand it out at the church's anniversary service, or at the party or dinner.
Party or Dinner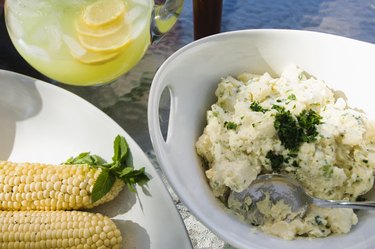 It goes without saying that your church will hold a special service on the anniversary of its first service, but why not celebrate after the service with a party? This could be as simple as a potluck picnic, or as elaborate as an open-invitation, weekend-long festival, complete with face painting. It all depends on your budget. Be sure, however, to get the party on the calendar as soon as possible. If you are inviting the neighborhood, print a notice in the local newspaper, and hang a sign outside the church in advance of the event.
Keepsake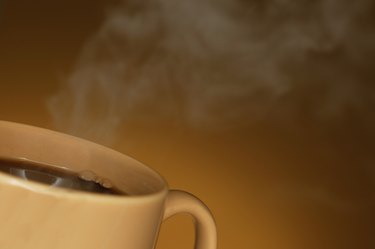 Some churches like to produce a keepsake for the members to celebrate an anniversary. Because of the expense involved, this is usually done on a milestone anniversary, such as the 50th anniversary. Popular keepsakes include plates with a picture of the church imprinted on the front, mugs, or even T-shirts for each member to wear at the party.
Guest speakers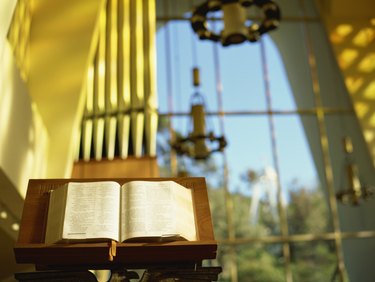 Finally, invite some special people to speak during your celebration. Some ideas could include the first pastor of the church, any of the original church members, the first couple to be wed in the church, a milestone member, such as the 100th member to be dedicated to the church, the first baby ever baptized, or even a person from an organization or charity that the church has blessed, such as the manager of a homeless shelter or mission.