Here's an Easter appetizer adorable enough to double as your table centerpiece. Turn everyday deviled eggs into almost-too-cute-to-eat hatchling Easter chicks! Follow the traditional classic deviled egg recipe included below, or use your family's favorite.
Things You'll Need
1/4 cup mayonnaise

1 teaspoon white vinegar

1 teaspoon yellow mustard

1/8 teaspoon salt

Freshly ground black pepper to taste

A few carrot chips (for beaks and feet)

12 capers for eyes

Piping bag or plastic food storage bag

Tweezers (optional)
Step 1: Remove Yolks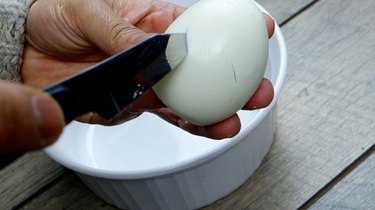 For each egg, cut through the egg white all the way around the center in a zig-zag pattern to simulate a "cracked open" appearance.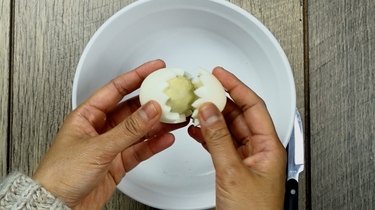 Gently separate the egg white halves into "bottoms" and "caps" and remove the yolks into a mixing bowl. Put the egg white bottoms and caps into the fridge while you make the deviled egg filling.
Step 2: Make Deviled Egg Filling
Mash the yolks with a fork, then add mayonnaise, vinegar, mustard, salt, and pepper. Whip with the fork until the filling is well-combined and smooth.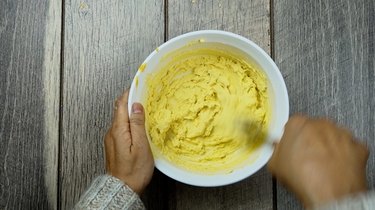 Spoon the filling into a piping bag or plastic food storage bag (with one corner cut off). Put in fridge until ready to pipe.
Step 3: Make Beaks and Feet
Now make the beaks and feet from your carrot chips. For the beaks, you'll need to cut 12 small wedges (one bottom and one top beak per chick). One carrot chip should yield 16 perfectly-sized wedges (though you'll only need 12).
For the feet, cut a jagged edge into a carrot chip to form a starburst shape (see below).
Now, cut 12 wedges (two feet per chick) from the chip. One carrot chip should yield 8 feet.
Step 4: Assemble Chicks
Now here's the fun part -- making your chicks! Take a bottom half of one of the egg whites and pipe filling inside. Then pipe a smaller mound on top to create the chick's "head." Place an egg white cap on top of the head.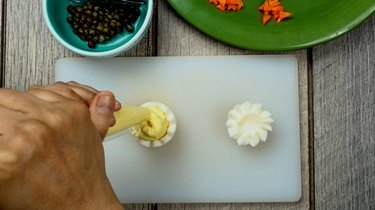 Using your fingers or tweezers, insert two capers (or two small pieces of chopped olive) into the head for eyes.
Insert two carrot wedges between the eyes to form a beak.
Super cute, eh? And so easy! Repeat for all eggs.
Step 5: Arrange on Serving Dish
This is when you'll add the feet. Get creative with this step! I simply made a "nest"out of broccoli and carrot slaw, but you can also use a bed of shredded lettuce, fresh herb sprigs, or even set these cute little guys inside an egg carton. As you arrange each egg, add the feet.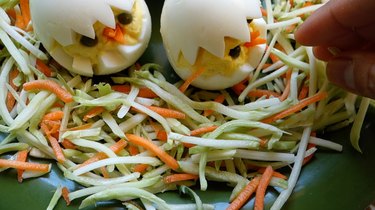 Happy Easter -- and happy eating!