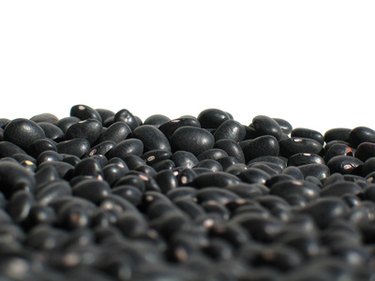 Black beans and rice is a hearty side dish that pairs well with a variety of foods. The dish is filling enough to be served as a main course, or can also be used to compliment other Caribbean, Cuban or Latin foods.
Garlic or Crusty French Bread
Hearty black beans and rice are high in protein and can be filling on their own. To serve up black beans and rice as a main meal, add some crusty French or garlic bread cut in to manageable sized pieces alongside the dish to enhance the flavor, dip in the sauce and help cut down on some of the spice and heat infused in the rice and beans.
Fish and Seafood
Cuban and Caribbean cooking relies on seafood as a main entree and both cultures are located close by to the water. Various types of fish and seafood can be served with black beans and rice with shrimp and mild grilled fish fillets being the most complimentary to the flavorful beans and rice.
Pork
Grilled pork lightly seasoned with Caribbean spices can compliment black beans and rice. Serve the pork sliced thin and make sure to include a mild vegetable such as a salad with a light dressing to further enhance this type of a meal.