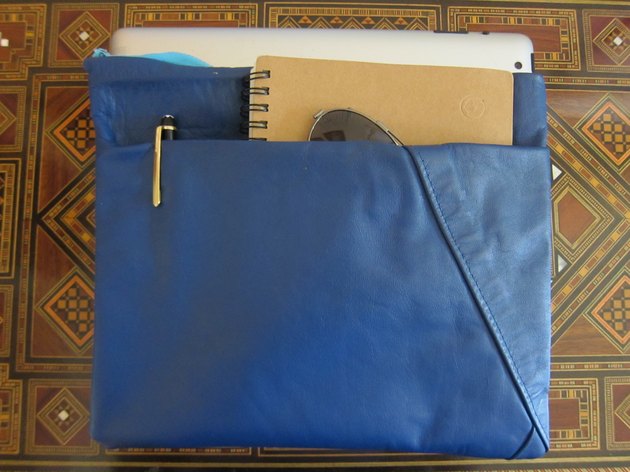 1 of 10
Overview
It's often hard to find a gift for guys. The self-reliance that some of us find so attractive means that when they need something, they just get it themselves. The solution? Make them something unique that they don't even know they need and could never make for themselves. This vintage iPad case is just the thing.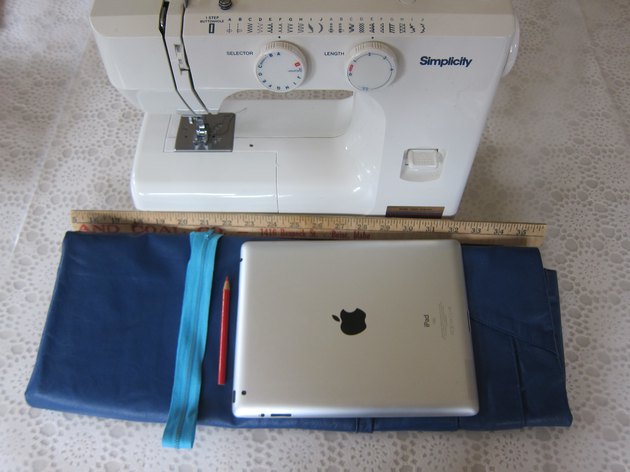 2 of 10
What You'll Need
To make this project, you will need: an iPad (for measuring), a vintage leather skirt or jacket, a sewing machine, thread, a pencil, a ruler, and a zipper.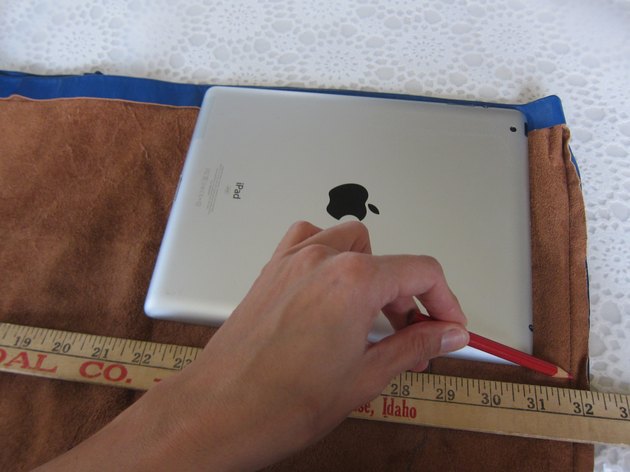 3 of 10
Measure and Mark
Set the iPad atop the leather of choice, then measure one inch on all sides of your iPad and mark the leather. I used the hem as the top edge of the future case. Since my vintage piece was a skirt, my leather was doubled, if this isn't the case for you, repeat your markings on another piece of leather.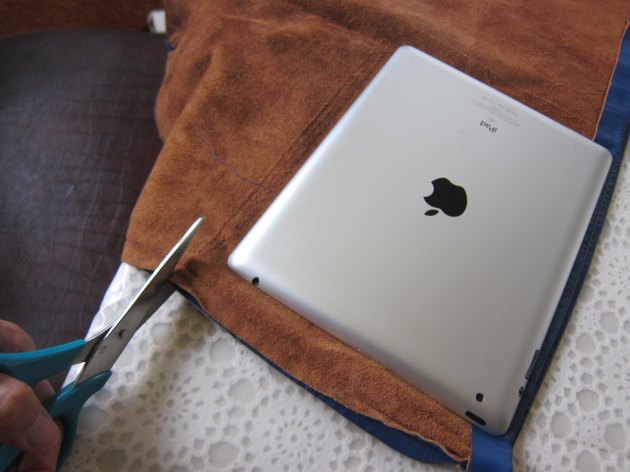 4 of 10
Cut Leather
Cut the two pieces of leather you marked out that measure 12 inches by 9 3/4 inches. This will give you 1 1/2 inches all around your iPad.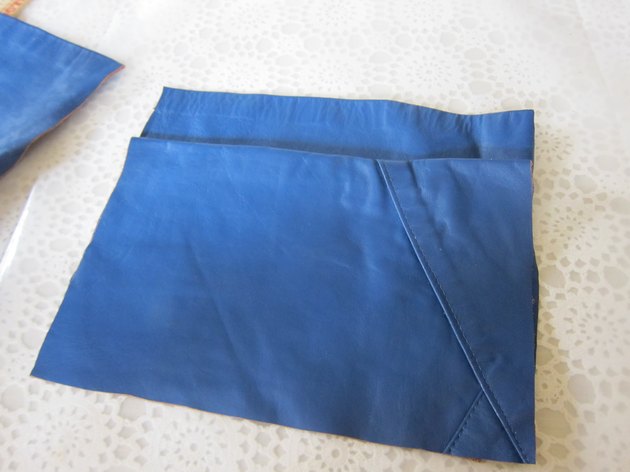 5 of 10
Place the Pouch in Position
Cut another piece of leather that measures 12 inches by 8 1/4 inches with the seam being at the top. This will be the front pouch of the case. Place this shorter-in-height piece of leather on top of the front piece of leather.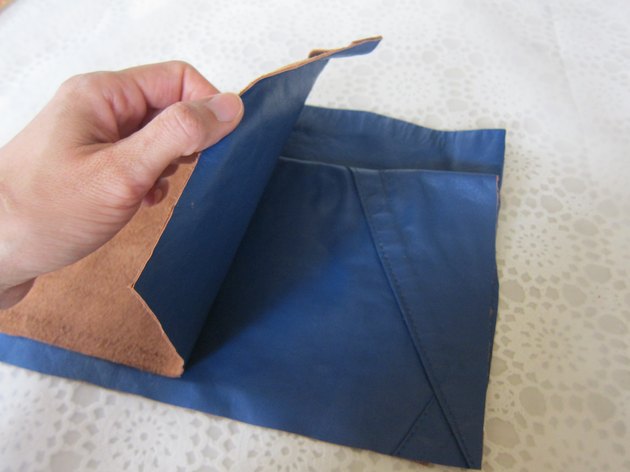 6 of 10
Cut a Front Pouch
Place the piece of leather that will be the back of the case facing the front two pieces, lining them up as shown in the photo.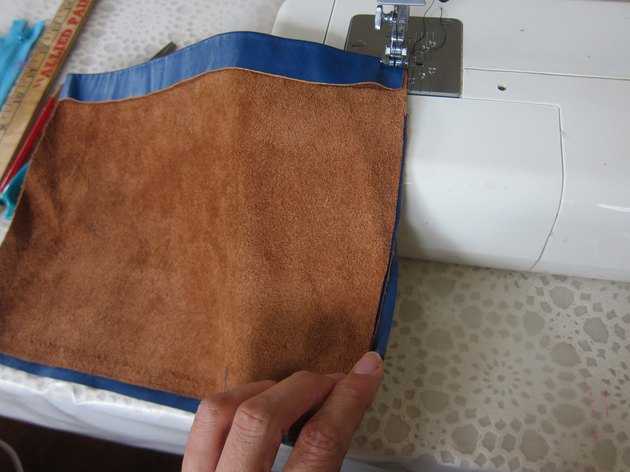 7 of 10
Sew Together
Use a straight stitch to sew the three layers of leather together 1/2 inch from the edge using regular thread, making sure they don't slip out of place. If your leather is very thick you may need a heavy duty needle. Pinning them will keep them in place but once punctured, leather will always show the puncture marks so I just held onto them and sewed slowly.
8 of 10
Trim Corners
Trim off the two bottom corners of the leather, making sure not to cut any of the stitching. Turn right side out.
9 of 10
Add the Zipper
Flipping the top seam outward, face the zipper down toward the seams and sew with 1/4-inch salvage edge the length of the top, making sure the start of the zipper doesn't cut off any of the entry space into the case in length. Zippers can be confusing so triplecheck to make sure the zipper will open the right way before sewing it on.
10 of 10
Finished iPad Case
This case is made with a vintage skirt that needed hemming, but use your imagination to find your raw materials. A vintage mail sack, an old jacket, or a frumpy dress could become your next perfect iPad case.