Overview
Step 1
Everyone loves holiday cards. Until reality intervenes and most of us realize that they've taken over the mantle, the entry table and just about every other flat surface in our homes. Well, here's a way to show off all of those beautiful well wishes from friends and family without losing any space.
What You'll Need
Step 1
To make your own holiday card wreath display, you'll need: 14 medium sized clothes pins, a 16" diameter embroidery hoop, gold spray paint, 3" wide holiday, ribbon and a hot glue gun.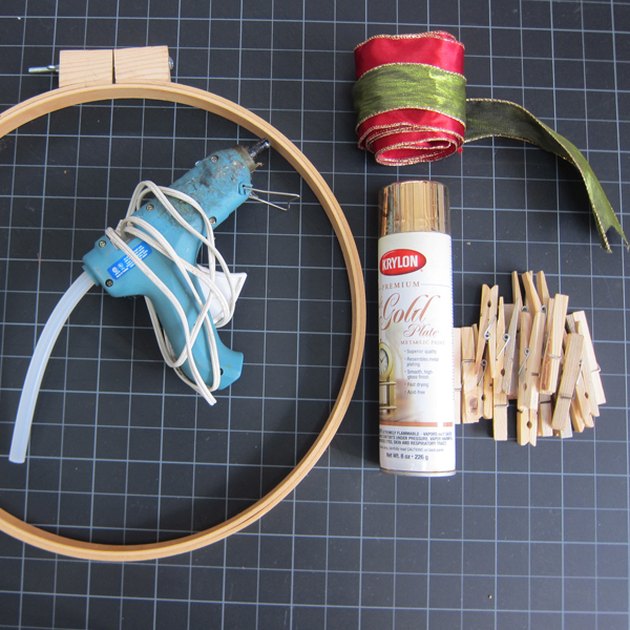 Paint the Hoop and Pins
Step 1
In a well-ventilated area, (go outside if you can), place your embroidery hoop and all the clothes pins on a clean paintable surface. Spray paint them gold, making sure to turn the pins on their sides so that both sides and one face are painted. The inside of the hoop will also need a few coats to ensure even color.
Space Pins Equidistant Apart
Step 1
With the hoop bolt at the 12 o'clock position, space the clothes pins equidistant apart facing some in to the circle, and some out of the circle. In other words, you're going to want some of the pin heads inside to hold cards, and some out.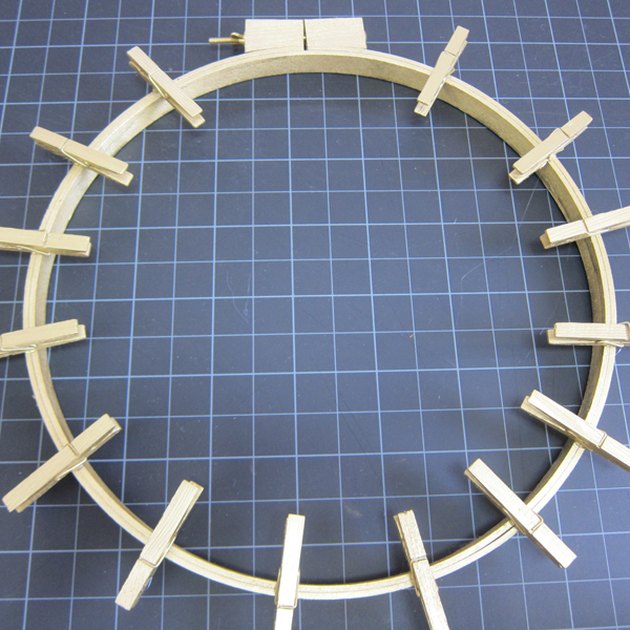 Glue Pins to Hoop
Step 1
Hot glue your clothes pins to the embroidery hoop.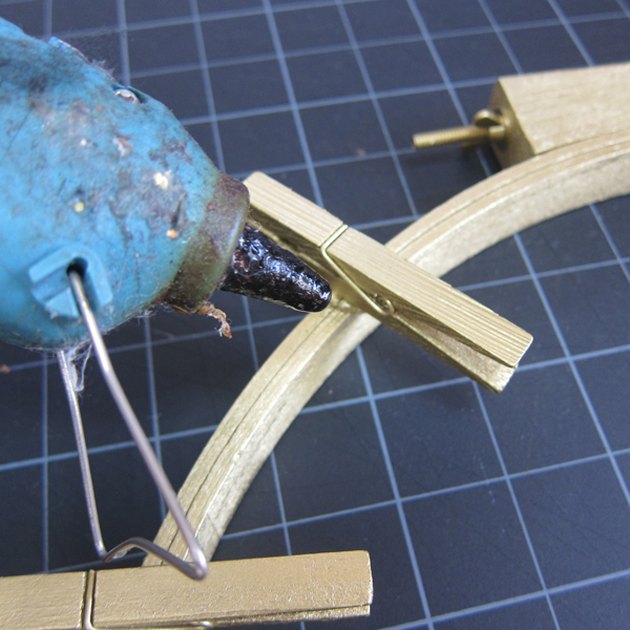 Clip Cards to Pins
Step 1
Clip several Christmas cards to the clothes pins, some facing out and some facing into the wreath's circle.
Loop Ribbon
Step 1
Loop your doubled ribbon around the connector of the embroidery hoop, pulling the ribbon half-way through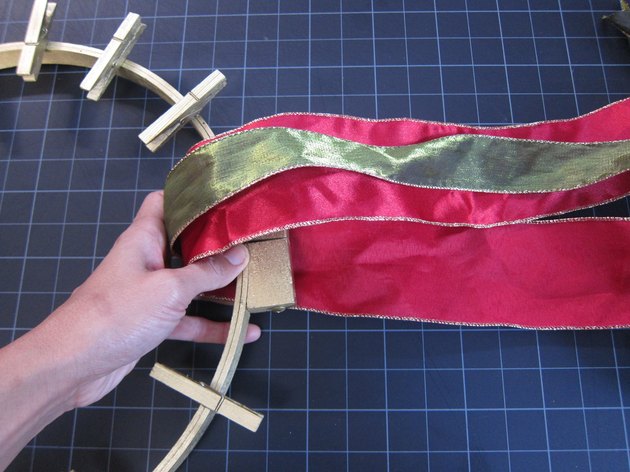 Make a bow
Step 1
Tie a bow at the top of the looped ribbon.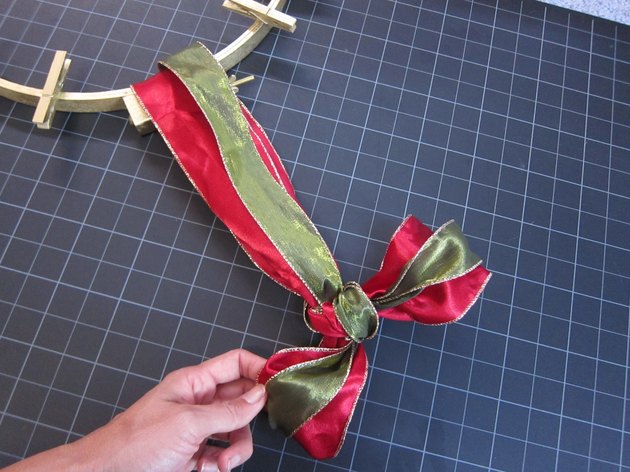 Displaying Holiday Cheer
Step 1
This embroidery-hoop card display makes for a stunning wreath or a simple wall-hanging decoration. Either way, you won't need much beyond household items to turn that papery line of happy holiday poses into a fun and lively circle of friends for all to see. Cue the smiles and "awwws!"