DIY Overview of Decorative Pillows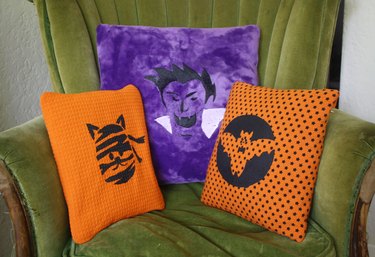 Pumpkins, potions and pillows, oh my! To get your living room couch and chairs into wickedly festive motifs for Halloween, here's an easy way to create pillows and pillow shams using paint and printable stencils. Spook up your home decor and invite over the costumed gang before a ghoulish night of trick-or-treating.
Locate Materials for Hand-Painted Pillows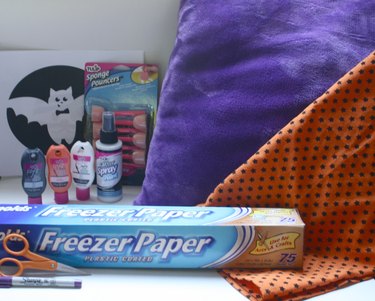 In order to create painted pillows, you'll need: a pillow or pillowcase, a marking pen, scissors, freezer paper, washable fabric or acrylic paint, paint brushes or sponge pouncers, an iron, and Halloween stencils.
Print Halloween Stencils for Accent Pillows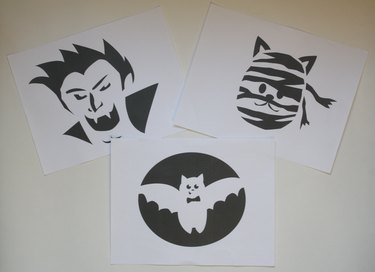 Print out one of your favorite Halloween-themed stencils to use as your template.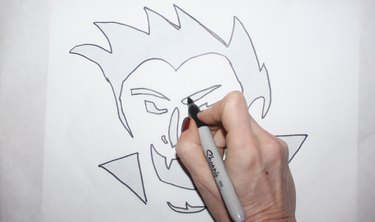 Take your stencil, place a piece of freezer paper on top of it and trace the image onto the matte (non-shiny) side of the freezer paper with a marking pen.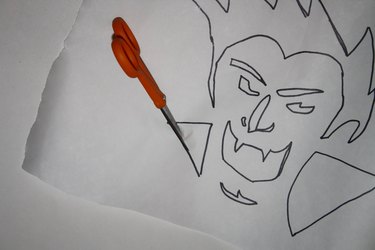 Once your stencil has been traced onto the freezer paper, cut out the areas that were black on the printed image. These will be the spots that you will be painting onto the decorative pillow cover.
Choose the Stencil Location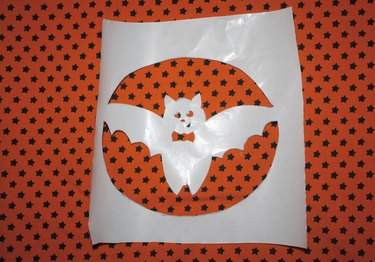 When your stencil is completely cut out, place it onto your pillow, pillowcase or cushion cover and test out the location where you want it to sit, be it right in the center, at the top corner, etc.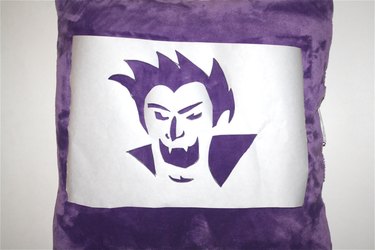 Once the location is chosen, place your stencil matte side up (shiny side down) in preparation for ironing.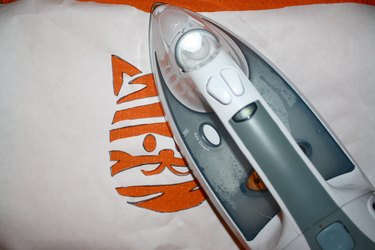 Iron down your stencil to the rectangular or square pillow or pillowcase. Press it for a few seconds in each section until the stencil sticks. Freezer paper is waxy on its shiny side, so when you iron, it will adhere to the material because of the heat.
Begin to paint the open areas of the stencil with a paintbrush or sponge pouncer and fabric or acrylic paint until everything is coated. Let dry overnight.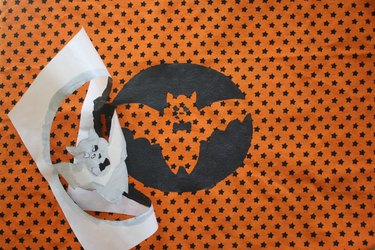 When the paint has dried, peel off the stencil from the pillow or throw pillow cover. Now you can display your easy-to-make decorative throw pillows just in time for Halloween!