Overview
Step 1
What better way to greet your Halloween guests than with a spooky spider doormat? This one glows in the dark so the effect lasts into the night. It's an easy project so it makes for a great last-minute decoration.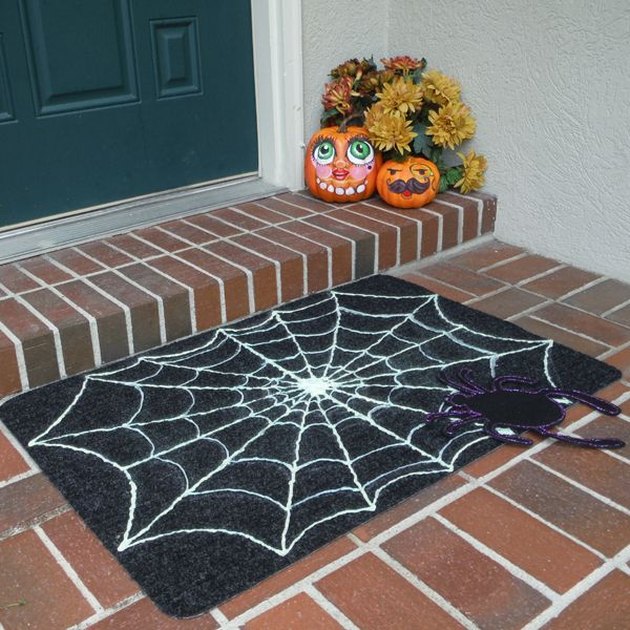 Supplies
Step 1
You'll need a 2 foot by 3 foot doormat, glow-in-the-dark dimensional paint or glow-in-the-dark hot melt glue, clear or iridescent glitter, black felt and purple glitter paint.
Draw the Web
Step 1
Draw a line across the horizontal center of the mat with chalk or a light-colored crayon. Draw a second line down the vertical center. Divide each section into thirds and make a mark. Connect each mark with a curved line and then a line from the mark to the center. Make several rows of these curved lines.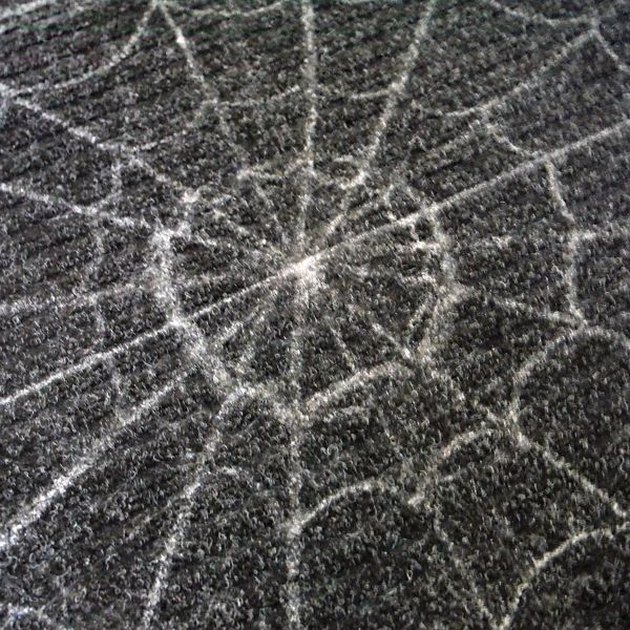 Outline the Drawing
Step 1
Follow the drawn lines with your choice of either glow-in-the-dark dimensional paint or glow-in-the-dark hot melt glue. Don't worry if the lines are not completely straight as slightly wiggly lines will look more authentic.
Add Glitter
Step 1
Place paper under the project before you start to make the cleanup process easier. Sprinkle glitter over the lines while they are still damp. Let dry overnight.
Make the Spider
Step 1
Draw a spider shape on the black felt and cut it out with scissors.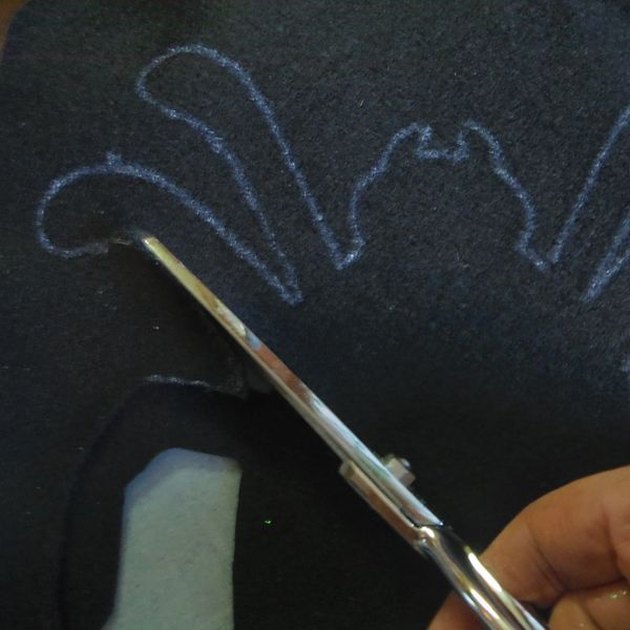 Decorate the Spider
Step 1
Use purple glitter to line the edge of the spider cutout. Attach the spider to the mat with hot melt glue after the mat has dried completely.