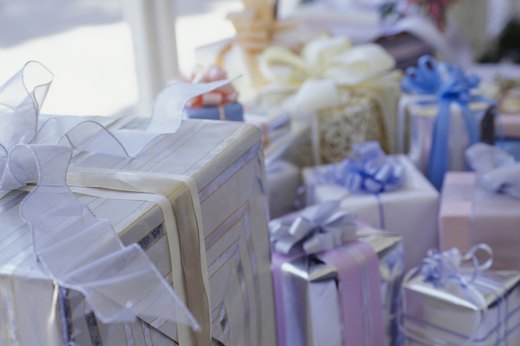 Engaged couples often make the shopping easy with a handy gift registry at two or three locations. But what if they're not registered? Or what if they have, but nothing excites you or everything is out of your price range? And what do you get the daughter of your father's co-worker whom you met once years ago? Have no fear. Here are some expert tips on selecting a gift the couple will appreciate and not collect dust in the attic.
Shop Early
The sooner you tackle that registry, the greater your chances of getting the bride and groom a gift that is within your price range and one that you enjoy giving, said Mary Dykstra Novess, member of the National Association of Professional Organizers and owner of Within Reach Organizing Services in Grand Rapids, Michigan. "Check the registry early. They usually have $3 items to multiple-hundred dollar items," she said. "The longer you wait, your choices are much reduced."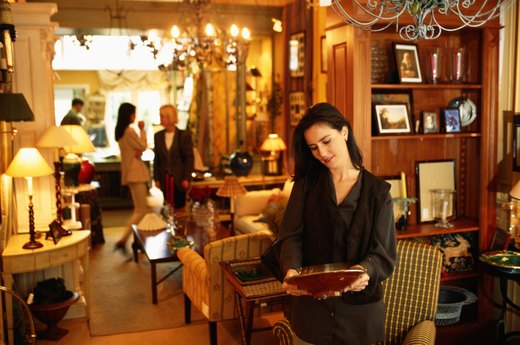 Gifts That Make Sense
Use your personal knowledge of the bride and groom to determine what they would most appreciate. Sometimes, couples register for items that are appealing in the moment -- like the 20-cup crystal punch bowl set or Degas sculpture knockoff -- but impractical. "Ask if it makes sense for them now or fits with what you see on their Facebook page," said Novess, who sees many unused, impractical gifts taking up space or causing clutter in clients' homes. "If they're always ziplining, it may not be part of their normal lifestyle."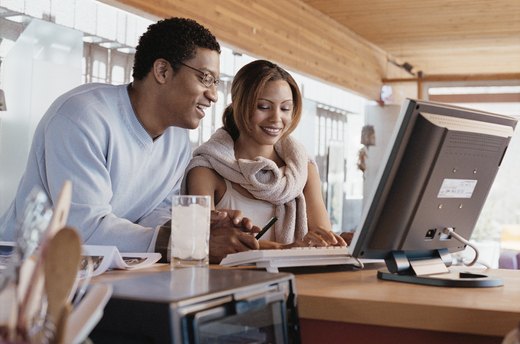 Do Some Sleuthing
If you don't know the couple well or they are not registered anywhere, doing some online investigating should yield ideas, advised Novess. "Many couples these days have their own wedding website that will give you information or clues to choosing an appropriate gift. Facebook is also another place you can look for information about their likes and how they prefer to spend their time."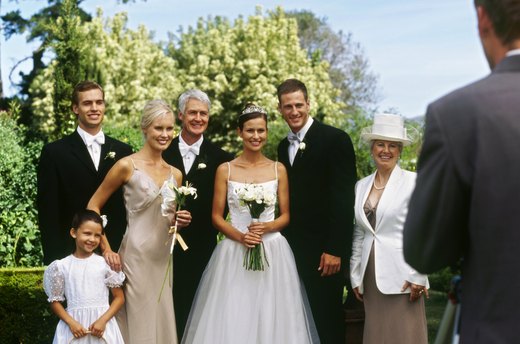 Contributions
If the couple is saving for something, such as their honeymoon or a home-improvement project, monetary gifts designated for that specific purpose are a practical gesture they will appreciate. Novess, a newlywed, informed her guests that no gifts were necessary but if anyone wanted to contribute to their wedding photography expenses, those would be gladly accepted. "We were able to buy all the rights to the images and gave guests their own photos to use for themselves however they wanted."
Give Your Time, Talents
Think outside of the gift-wrapped box and offer your services. One of Novess' wedding guests had a talent for writing. Novess and her now-husband asked him to write a story about them celebrating their future-25th wedding anniversary, which was read to guests and brought everyone to tears. Another guest made his famous blueberry pancakes the day after the wedding. "One of our strongest memories is all of us talking about the wedding the morning after over pancakes. It will last longer than any physical gift."
Home Improvement
Does the couple talk about loose shingles or the mysterious leak in the kitchen faucet? If so, hire a handyman to make repairs, Novess said. If they will be moving into a new home, consider a gift certificate to an organizing store or purchasing a visit with a professional organizer to help them make efficient use of their space from the start. Certified professional organizers in every state are listed on the website of the National Association of Professional Organizers (napo.net).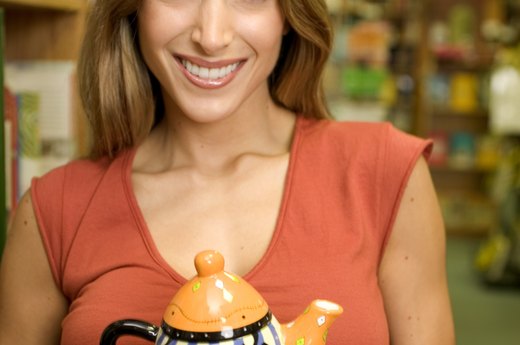 Would You Buy It?
Tried-and-true gifts that wind up getting the most use tend to be towels, cookware, cutlery and bedding, said Kari Holt, owner of Girl Friday, a personal assistant and shopping service in Scottsdale, Arizona. But to make a gift truly special and meaningful, choose items that speak to you as well. "I do know that if a guest does view the registry and doesn't personally like anything on it, she won't buy from it," Holt said.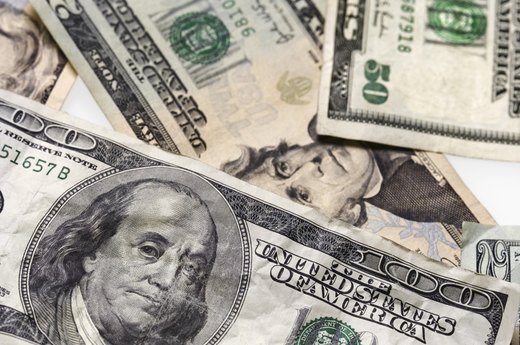 Name Check
Money remains the most versatile gift that allows premium flexibility. If you go this route via check before the wedding, Holt advises making it out to either the bride or groom, but not both. "My personal experience was receiving many checks made out to both me and my new husband with the new last name. But unfortunately, we could not cash them until my name was officially changed and opened a joint account. It takes a long time to get the new name changed."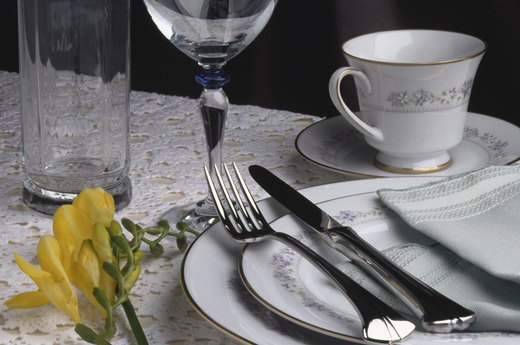 Pricey Pieces
If the couple has registered for both everyday and fine dining place settings and flatware, take some of the burden off and purchase the fine dining pieces, even if it's just one or two sets, suggested Doug Aitken, Tiffany & Co. group director for Arizona and Utah. "Know that newlyweds often times hope that they will receive their fine china sets or flatware sets before receiving the casual sets," he said. "It is much easier for newlyweds to save up for their casual dinnerware."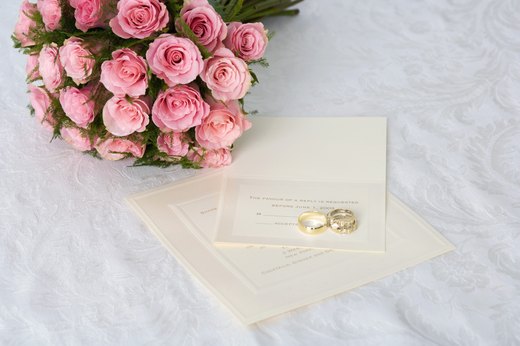 Keepsakes
Turn simple items into mementos by getting them personalized. Tiffany & Co., a source of wedding gifts since 1837, offers hand engraving into sterling silver, Aitken said. "For example, taking their wedding invitation and having it hand engraved onto a sterling silver platter will not only be a piece that the couple will cherish forever, but it will be passed down from generation to generation."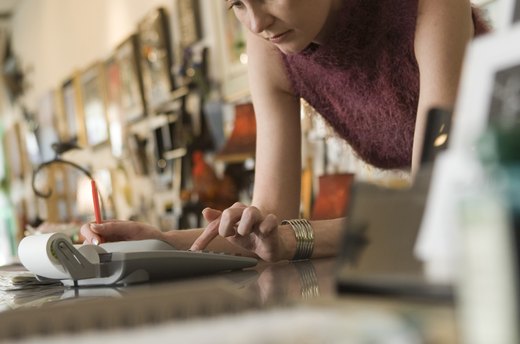 Return Policies
The newlyweds may love you, but that doesn't mean they'll be crazy about your gift. Carefully look into stores' return policies before making the purchase, advised Nancy Shina, owner of SPREE! The Art of Shopping, a personal shopping and fashion service in Scottsdale, Arizona. "It may take some time until they go through all of their gifts following the wedding and honeymoon, rendering them unable to meet short return policies."
Gift Cards
A win-win, these provide the couple with flexibility while allowing you to give a gift that won't strain your finances. "It's especially helpful if there aren't any items on their registry that match your budgeted gift amount," Shina said. "They may help the couple pay for odd remaining items on their registry."