1 of 9
Though the ground's now frozen and flower buds have long since been forgotten, your garden doesn't have to suffer a dreary winter fate. Some plants and flowers actually thrive in cooler temps, allowing you to infuse a bit of color into an otherwise gray and brown landscape. Additionally, you can perk up your winter garden by employing a few tips and tricks that instantly give your backyard a much needed face lift.
Image Credit:

David De Lossy/Photodisc/Getty Images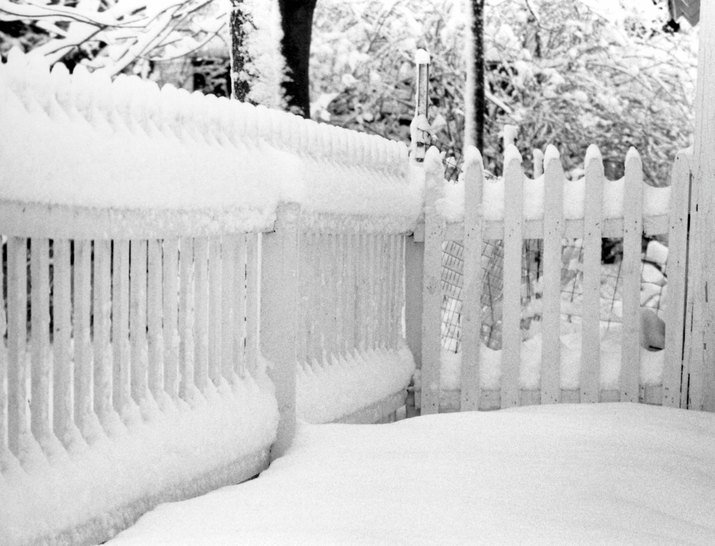 2 of 9
Decorative architecture adds instant personality to your backyard garden. Install architectural pieces during the early spring through fall and then enjoy them year round. Decorative architecture includes fences, gates or entryways, in addition to statues and large, interestingly formed rocks.
Image Credit:

Jupiterimages/liquidlibrary/Getty Images
3 of 9
Plant a shrub--or three--in your garden that will withstand winter's frigid temperatures. Alternatively, plant an ornamental grass, such as the pink muhly, that tolerates winter weather.
Image Credit:

Stockbyte/Stockbyte/Getty Images
4 of 9
Instantly rejuvenate your winter garden with a hanging basket. You can hang the basket near your door, in the middle of the yard or anywhere you want to add color. Hanging baskets are convenient because you can take them down and put them inside if temperatures drop too low. You can also fill them temporarily with faux flowers until spring.
Image Credit:

Jupiterimages/Photos.com/Getty Images
5 of 9
Winter-Friendly Vegetables
Take advantage of winter weather by planting edibles that thrive in cooler temperatures. The Center for Agroecology and Sustainable Food Systems says that onions, garlic and leeks are all grown over the winter. Plant the seeds in fertile soil during mid to late fall for best results.
Image Credit:

Comstock/Comstock/Getty Images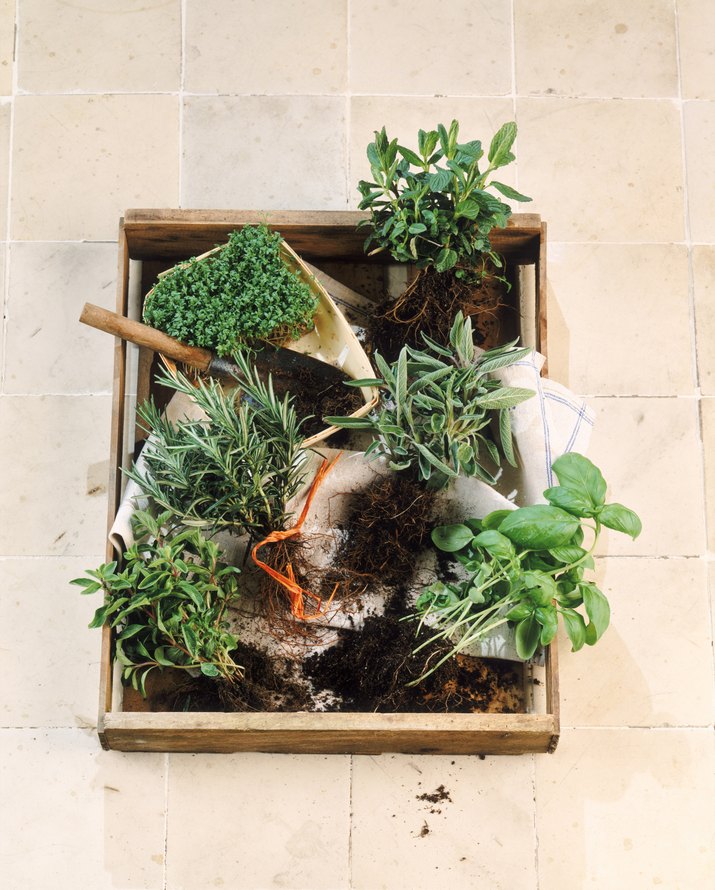 6 of 9
Many herbs also survive the decreased sunlight and cooler temperatures of winter. Such herbs include oregano, thyme, parsley, chives, chervil and various mints, says the Center for Agroecology and Sustainable Food Systems. To ensure a healthy harvest, make sure your herbs are mature before winter.
Image Credit:

John Foxx/Stockbyte/Getty Images
7 of 9
If you're desperate for color during the gray and blustery months, plant ornamental wood trees that fruit come winter. Try the "Sparkleberry" winterberry tree, pictured here, which fruits vibrant, tiny red berries.
Image Credit:

Photos.com/Photos.com/Getty Images
8 of 9
Another way to instantly add color and personality to a boring backyard is with decorative planters. Use them to house your herbs or winter edibles, small winter pines or just set them out empty in anticipation of spring.
Image Credit:

Pots asiatiques (Vietnam) image by Ludovic LAN from <a href='http://www.fotolia.com'>Fotolia.com</a>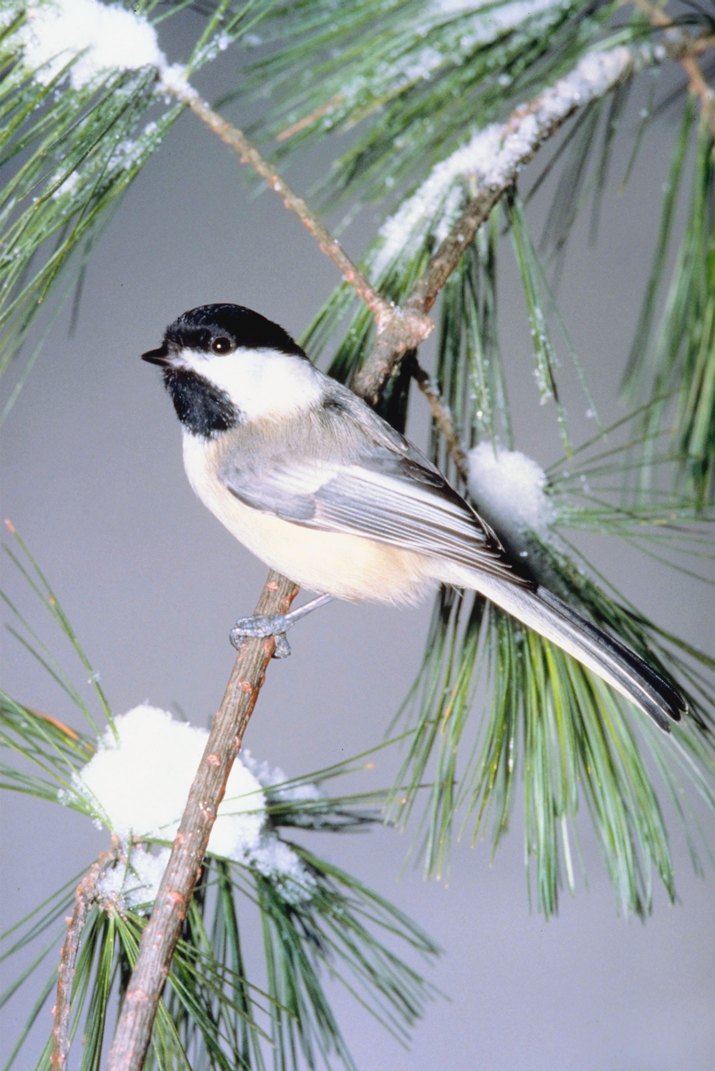 9 of 9
Though butterflies and hummingbirds have flown south for the winter, there's still a fair share of wildlife that sticks around despite the cold. Install shelters and food to invite wildlife into your yard, suggests the American Horticultural Society. Put up bird houses and bird feeders, or plants that provide spaces for nesting as well as food. Naturally, avoid pesticides and chemicals to create a safe environment for your backyard buddies.
Image Credit:

Jupiterimages/Photos.com/Getty Images