Things You'll Need
Garden hoses

Edger

Loppers or clippers

Steel edging with stakes

2-inch by 4-inch spreaders

Landscape fabric

Pea gravel

Rake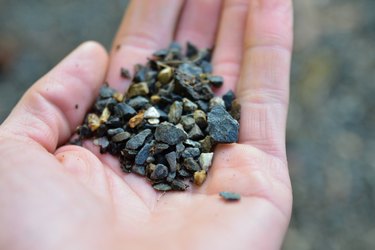 Pea gravel consists of pea-sized smooth, round stones Pea gravels are available in pale, neutral colors and are more affordable than other types of gravel. Pea gravel can be used in your yard to create a walkway or path.
Step 1
Lay garden hoses along the edges of your desired path. Most paths are about 3 feet wide, but you can customize the width according to your needs.
Step 2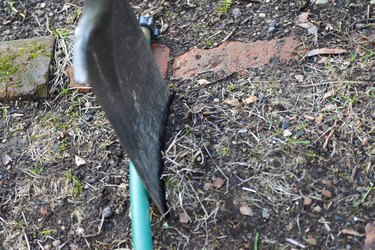 Use an edger to cut along the edges of the hoses. This will be your new guide for your path. Remove the hoses when finished.
Step 3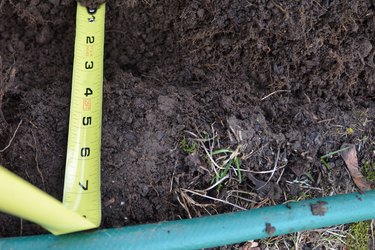 Dig 6 inches down, within the path boundaries. Remove any roots using clippers or loppers. Make the dirt as smooth as possible.
Step 4
Put the steel edging along the path and secure it with stakes. This edging will keep the pea gravel in place and keep the grass from growing into the gravel.
Step 5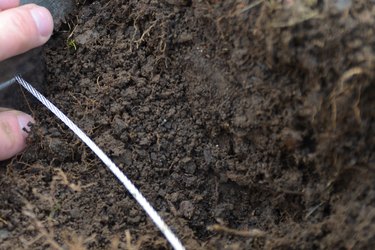 Place 2-inch by 4-inch spreaders across the path to hold the edging in place. Secure them according to the package instructions.
Step 6
Line the path with landscape fabric. This can be a biodegradable fabric or a permanent material. The fabric will stop the grass and weeds from growing up through the rocks.
Step 7
Pour the pea gravel into the path to make it 6 inches deep. The amount of gravel you will use will vary depending on the size of path you are making. Smooth the gravel with a rake.
Tip
Pea gravel also can be used in parking areas, playgrounds and gardens.
Pea gravel spreads easily, so contain it with trim or edging.