Things You'll Need
Garden spade

Garden rake

Peat moss

Shovel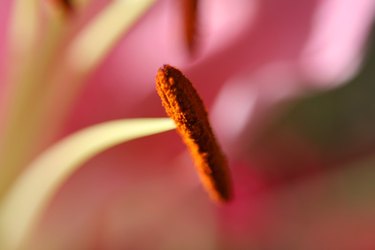 Spider lilies have earned the name because of their exotic blossoms, which have narrow petals that radiate from the stem like a spider's legs. A spider lily's long stamens give it a tropical appearance that makes it suitable for planting around elephant ear or banana trees. Red spider lilies may be known by the name hurricane lily or schoolhouse lily because it blooms in September. Transplant spider lilies in late spring or early summer when the foliage begins to die.
Step 1
Prepare a new planting bed for spider lilies in full sun and well drained soil by breaking the soil up with a garden spade to a depth of 12 inches.
Step 2
Spread a layer of organic peat moss or compost over the soil. In general, add one bale (3.5 cubic feet) per 100 square feet of soil. Mix these amendments into the soil with a garden rake.
Step 3
Dig up spider lilies in late spring or early summer as the foliage on the plants begins to fade. Divide the bulbs by pulling them apart along the natural seams between two bulbs.
Step 4
Open a planting hole that is 8 inches deep in soil bed. Place a bulb flat-side down into the planting hole and put soil over the top. Space each planting hole 6 to 12 inches apart.
Step 5
Mark the location of your spider lilies with a garden stake to avoid accidentally digging them up in the future.