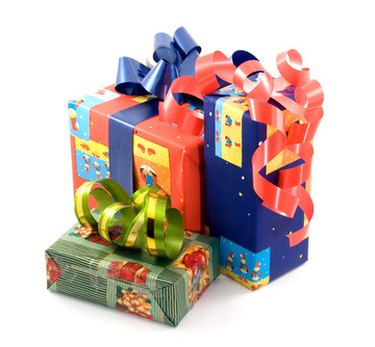 For young men and women anticipating their 17th birthday, the date marks the last birthday celebration before they become legal adults. Choosing the perfect gift for someone turning 17 can be a daunting task, as you may want to indulge the child you've known while still giving a gift that will be appreciated by a young adult. With these considerations in mind, there are lots of great gift ideas that the soon-to-be-17-year-old in your life will enjoy.
Anything Auto
While a car or auto accessories may be the obvious choice for a teenager on a 16th birthday, anything related to an automobile will be welcomed with open arms by young men and women turning 17. Driving lessons are a great gift for 17-year-olds with or without a car, as the knowledge and skills they learn will stay with them as long as they are on the road. An audio system, paint job or auto accessories would be a great addition to a new drivers' car, and a car of his own just might be the best gift a 17-year-old receives.
Gadgets & Electronics
The latest and greatest in electronics is usually pretty high on a teenager's must-have list, and 17-year-olds celebrating their birthday are no exception. Hand-held gadgets such as iPods, "smart phones" or PlayStation gaming consoles are great for the 17-year-old on the go, and for birthday boys and girls who love electronics at home consider a new desk-top computer or personal gaming system with games like Guitar Hero or Halo.
Clothes & Accessories
Teenagers are still growing, so if you know a boy or girl turning 17, some new clothes will most assuredly be a welcome gift on his or her birthday. Unless you know exactly what kind of clothing items the birthday boy or girl will like, a mini shopping spree is a great way to give him a her a useful, stylish gift while getting in some quality time. A gift certificate to their favorite apparel store will also be appreciated by new 17-year-olds on their birthday.