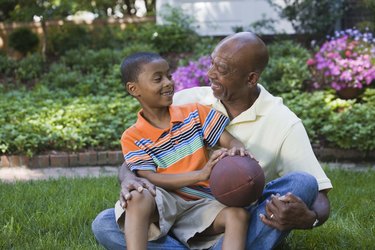 The welcome speech sets the tone for a family reunion. Among African-American families, it is very important that the speech includes honor, history and humor. The family reunion is a time to celebrate the accomplishments of family members and the progress of African-Americans as a whole. The welcome speech should be written to achieve these objectives and make every family member excited about coming together as one.
Organizers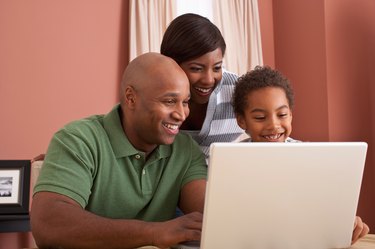 For the past 35 years, Brother Zawdie Abdul-Malik has served as the president for his family's biannual reunion, which now attracts more than 300 family members. "Make sure that your speech includes recognition and acknowledgement of people who worked hard and diligently to bring the reunion to fruition," he says. "Give them a special award named in honor of family members you can trace back to your earliest 'roots' in the United States." This idea can be expanded to name awards after people from black history. For example, an award can be named after Harriet Tubman, the organizer of the Underground Railroad, and given to the person who organized travel arrangements. Or it can be named for A. Phillip Randolph, the organizer of African American Pullman Porters union. There could also be an award for the family member who kept everybody calm and cool by keeping them laughing, and named after legendary comedian Richard Pryor. Give awards to those who work on genealogy and the family tree, named in honor of Alex Haley, the author of "Roots." Also acknowledge graduates, new births, entrepreneurs and those who have recovered from illnesses or addictions.
Elders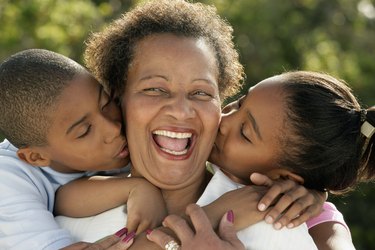 African-American family reunions are known for incorporating honors and tributes to family elders. Pay tribute to the elders of the family, both those who are attending and those who are not able to attend due to age, illness or inability to travel, in your welcome speech. If the facility where the speech is to be given provides audio/visual equipment, you can develop a slide show with pictures of the family elders and their children, along with brief biographical sketches of their lives. Consider creating a timeline that shows what they have witnessed during their lifetime. Use music from the different eras to provide an audio accompaniment to their life history with gospel, jazz, blues and classic rhythm and blues songs.
Events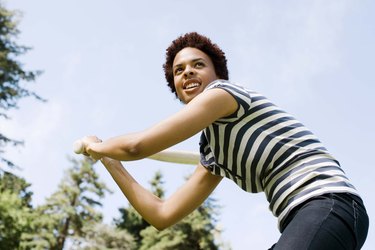 As you wind down to the close of the speech, get family members eager and excited about participating in the events that will take place. Show pictures from family baseball games or talent shows from the last reunion to encourage participation in family-friendly competition and stir up bragging rights. If it is affordable, tape T-shirts underneath chairs that have been designed with a family reunion logo and year of the gathering. Tell attendees to reach under their chairs to get their T-shirt. If a special contribution has been collected for a family member who is in financial need, have that family member reach under his chair where a surprise envelope with a check inside has been placed. If you're planning free diabetes or blood pressure screenings, announce the place and time. If there's a group trip planned to visit an African-American museum or historical site or nightclub, or you scored tickets for a sports event or concert, tape an envelope with the tickets inside underneath the chairs. This surprise element will bring smiles and energize everyone for the fun family times they will experience.