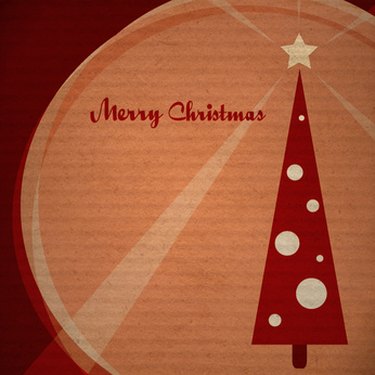 School assemblies can sometimes be tedious and boring for students, but Christmas assemblies are fun and exciting. The more creative the better when it comes to Christmas assemblies, but that isn't to say the traditional ideas won't also work. Christmas is a time to have fun and enjoy others' company, an idea that's promoted easily with a Christmas assembly.
Christmas Chorus
The school choir singing Christmas songs during the holidays isn't anything new, but the idea still works because most students enjoy singing along during an assembly. To make it more interesting and unique, have the entire student body vote on what songs should be sung at the event. This allows the entire student body to be involved in the production somehow and ensures they'll enjoy the songs being sung. While traditional Christmas songs will likely make the list, new songs by pop artists may also make the list, making for a more modern assembly.
Christmas Movies Turned Plays
Instead of traditional Christmas plays or performances, such as the nativity scenario or " A Christmas Carol," a more modern Christmas play might create more spark amongst students and community members. "The Grinch Who Stole Christmas," "A Charlie Brown Christmas" and "A Christmas Story" are all Christmas movie favorites that could be turned into school productions. Students may also wish to write their own Christmas play, which would enhance creativity and imagination.
Battle of the Christmas Bands
Today, with video games like Guitar Hero and Rock Band teaching a love of music at a young age, more and more young kids are starting their own real bands. While they may not be able to write their own good songs, a Christmas Battle of the Bands would allow students to perform favorite Christmas tunes in a talent-show-type assembly. Kids playing and listening to rock, pop and rap versions of Christmas classics will help liven Christmas and get everyone into the spirit.
Christmas Fashion Show
Christmas assemblies don't have to be made up of plays and musicals. In fact, the holidays are the perfect time for red and green to shine together, fashionably. While high school kids often have prom fashion shows, a Christmas fashion show would not only spark creativity amongst students but would also get everyone into in the spirit of the holidays. Older kids may actually be able to create designs using fabric or felt and sewing machines. Smaller students may need help from parents but could design their own Christmas outfits to be worn on stage. Children can then vote on their favorite designs at the assembly.