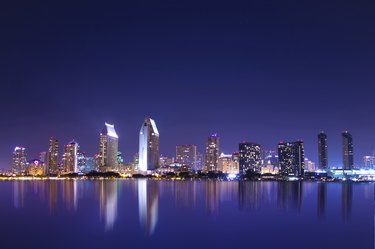 San Diego offers an abundance of things to see and do around the holidays. The temperate December weather and the seaside views make the Southern California city a beautiful backdrop in which to ring in a new year. And, it doesn't have to be costly; the city offers several celebrations that are free of charge, but heavy on fun.
See the Fireworks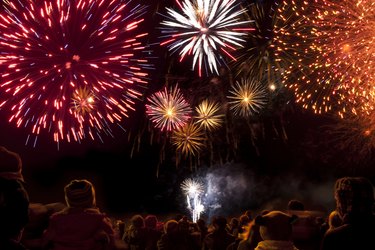 Watch the skies illuminate with the bursts of hundreds of explosive lights. Downtown San Diego has an impressive fireworks display each New Year's Eve at midnight. Best of all, watching the show is completely free! Get a clear view from one of several spots, including Embarcadero Marina Park South, behind the Convention Center, the USS Midway Museum and Seaport Village.
Watch a Parade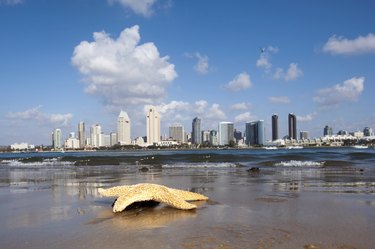 New Year's Eve kicks off early (December 30) in San Diego with the Big Bay Balloon Parade and Family Festival. The downtown streets are packed with more than 100,000 spectators for this traditional event. The parade features a procession of huge balloon shapes, festive floats, live music performed by marching bands and drill-team performances. Curbside parade viewing is free, but grandstand seating is available for a fee.
Celebrate with Children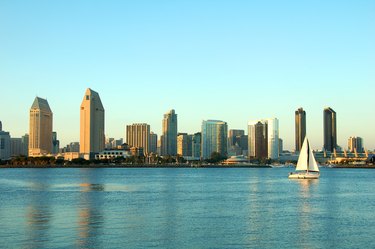 For family-friendly holiday fun, take the kids to New Year's Eve Cele-brick-tion at Legoland California. This annual daytime event lets kids take in the Lego exhibits while getting in on the New Year's tradition. At 6 p.m., a giant brick constructed entirely of Legos, mimicking the Times Square Ball, drops 22 feet to signal the impending arrival of the new year. Fireworks and live musical performances geared toward children are also included on the schedule.