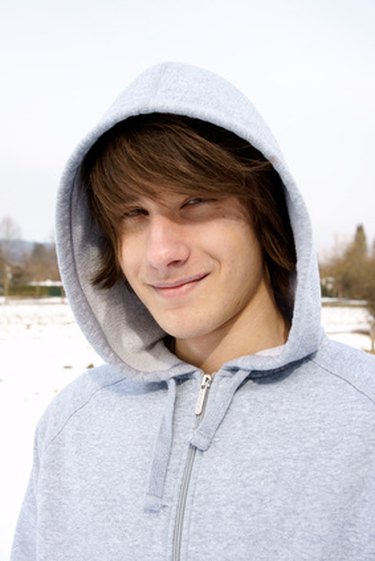 Teenagers may have the reputation of being picky consumers who are tough to buy for. However, if you take the time to consider the boy's tastes, likes and dislikes, his hobbies and interests, you will have no problem at all coming up with gifts that he will love.
Music Lover
Almost all teenagers are music-lovers. If you are absolutely sure you know his musical tastes, give your teenager some CDs featuring his favorite group; otherwise, buy him credit on his favorite music download site. A new MP3 player with loads of memory is another welcome gift; if he already has a good player, give him a new set of the headphones he favors--they take a lot of abuse and need frequent replacing. If you suspect he has musical aptitude himself, give him the ultimate teenage-boy birthday gift: an electric guitar. If you want his parents to thank you as well, be sure that you include a practice amp with a headphone jack; that way they won't have to hear him practice.
Sports Nut
Buy an athletic teenager sports equipment like cleats, rackets, swim caps or whatever gear he needs to participate in his sport of choice. Even if he doesn't go in for organized sports, he may like a Hacky Sack (a beanbag he can juggle with his feet), specialized flying discs for playing Frisbee golf, or a basketball and a hoop for pick-up games in your driveway. Many teenage boys would love a skateboard or a new bike; make the helmet and protective gear part of the gift. Give an armchair athlete a jersey or cap that features his favorite team.
Social Butterfly
If your 14-year-old considers any day better if he can spend it with his friends, give him gift cards. Certificates for places like fast-food restaurants, movie theaters and music stores will be doubly fun for him: not only can he use them to buy precisely what he wants, he can take his buddies along with him. Social teens would also appreciate a hoody or a T-shirt imprinted with their school's name and mascot; call the school office to see if they have them for sale. If he has a strongly developed social conscience, consider making a donation in his name to a charity he supports. There are many teenagers who would much rather you spent the money to make his world a better place than on yet another video game.