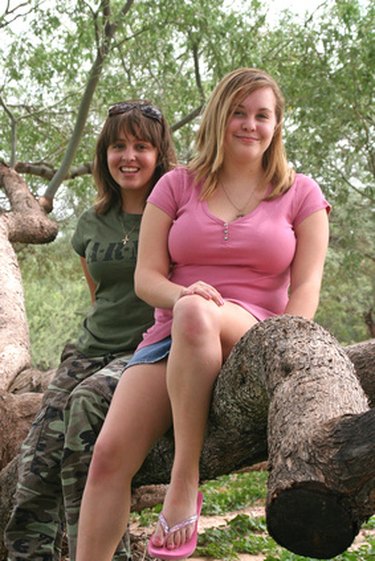 Adopting a child is an important event in any family's life. The day that the child arrives in your home is a day to celebrate. Your family and this child are starting a new life together, and you want her to know that she is valued and wanted. You want her to feel at home in her new surroundings.
Building Relationships
Older adopted children can have attachment related issues but not all will. Children must know they are wanted and loved not just by their adoptive parents but also by others around them. Once the adopted child has had a few days to settle a party in his honor is a great way to introduce him to other family members and friends. Inviting some neighborhood children his age will be helpful. They may be able to help him transition more easily and they will be fun for him to hang out with.
It may be easier to help him build relationships if the activities at the party match what children his age like to do. Consider his interests and of the other children his age.
Holiday Adoptions
If the child comes to live with you around the holidays gear parties toward the next holiday. For instance, you can throw a Christmas or Yule adoption party that incorporates cooking if the adopted child likes that type of activity. An ornament or gift-making party or a pie-baking party for Thanksgiving are other ideas.
Summer Party
A water-themed party is ideal if the child will come to live with you during the summer months.Take everyone to a water park or the beach, or throw a pool party at home. Water parks have everything you need except the cake and ice cream. You can have a barbecue at the beach or throw a beach-themed party can be thrown around a pool in the back yard.
Teen Party
For an older girl, throw a slumber party and invite other girls her age. Preteens and teens are pretty easy to occupy with goody gift bags filled with spa items, manicure and pedicure needs and make-up. Add items for them to do each other's hair with.
Girls this age talk about many things, and your new child will learn about a lot of people who are not even there. She will learn about the town, trends and even school life, which may better prepare her for her new life.
Provide foods like pizza or nachos and plenty of flavored water or soda. Make a cake and provide ice cream, chips and dip. Rent a movie. Have a stereo available for their use and give them free rein over a bathroom.