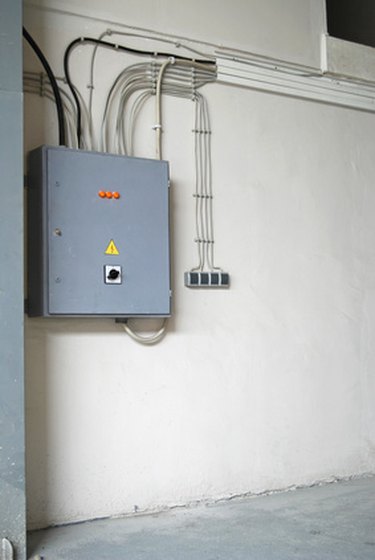 Electrical service panels distribute electricity to a building through fuses. Because of the advancement in technology, there have been several different styles and types of fuse panels built and installed since electricity became a norm in the early 1900s. Fuse panels range in size from 60 to 200 amps per panels.
Screw-in Fuse Panels (Edison Panels)
Edison fuses, or screw-in fuses, are conventional fuses used for electrical protection of 30 amp circuits and under. Three common Edison fuse types are found in residential fuse panels:
S type fuses screw into a base that has a specifically-sized housing called a fuse rejector. If the fuse is not the correct size, the fuse rejector will not allow you to insert the fuse. These fuses are time delay fuses to allow for some minor fluctuations in amperage to prevent the fuses from blowing.
T type fuses are the same screw-in style as S fuses and have a time delay that gives the electrical system a chance to correct itself before the fuse blows. These types of fuses are used for appliances that have a high initial electrical draw at start up, but operate at a lower amperage. The major difference between T fuses and S fuses is that the base size on T fuses is significantly larger.
W Fuses are general purpose lighting fuses as they do not have a time delay, making them fast acting or blowing once the amperage is exceeded. These types of fuses are not very common anymore because of the large amount of fuses that are gone because of their sensitivity.
The panels that house Edison fuses are called Edison panels, which are usually several small panels that make up an Edison fuse system. These systems are early 1900 systems but still exist today. They tend to have issues with electrical surges.
Cartridge Fuse Panels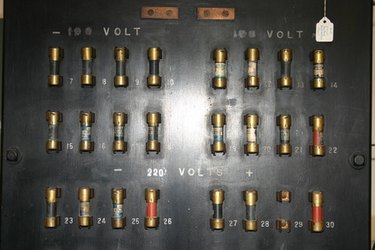 Cartridge fuses are cylindrical fuses that range from 15 to 100 amps. Cartridge fuse panels typically are wired to the main service entrance cable and serve as the main power shutoff switch as well. In systems from the early 1900s this was the conventional method used for a main disconnect.
Cartridge fuses were also widely used to power stoves and clothes dryers, as screw in Edison fuses couldn't handle the electrical load, and it would blow.
Aluminum Wiring Electrical Panels
Aluminum wiring was common in the late 60s and 70s because it was cheaper than copper wiring to install. The largest manufacturer of aluminum wiring panels was Federal Pacific and, consequently, went out of business after it was discovered that aluminum wiring heats up standard outlets and switches and starts on fire. These problems have since been corrected by manufacturing outlets and switches that are designed for aluminum wiring.
The electrical panels have breakers that when overloaded trip a switch that can turn back on at the panel.
Breaker Panels
Breaker panels are the most common panels installed for modern construction methods and have been since the early 1970s. Breaker panels have the main disconnect and all of the circuits for a house in one panel. The breakers can line up on one bus bar that has a plastic connector strip that the breaker mounts onto. The metal tabs on the bottom of the breaker conduct off the bus bar, making for a very smooth and efficient connection.
Breaker panels allow either aluminum or copper wiring as long as the breakers are CU/AL rated (CU equals copper, AL equals aluminum).