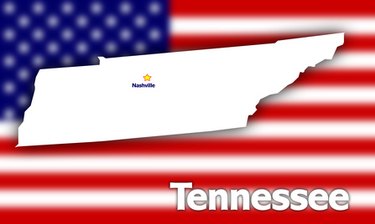 Perennials, which are flowers that come back year after year, are a common choice for many gardeners. Selecting plants that are compatible with the amount of light available in your garden is the most important factor to a home garden success. A variety of perennial plants are available in Tennessee to get your garden started with beautiful flowers.
Coneflower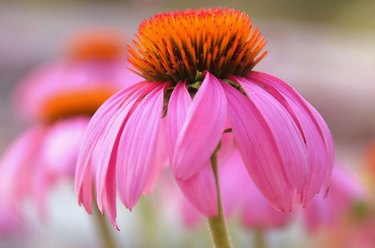 Coneflower, also known as the purple coneflower, is a very versatile perennial plant. The plants grow 3 to 4 feet tall and grow in clumps that spread about 2 to 4 inches every year. Leaves on this plant are somewhat fuzzy and medium green in color. Coneflower blossoms are 2.5 or more inches across in diameter and resemble the look of daisies. The reddish-purple petals surround a rust-colored, black, brown or orange center. Flowers will begin to bloom around mid-summer and will continue to bloom for two to three months. Coneflowers prefer full sun and well-drained, moist soil.
Balloon Flowers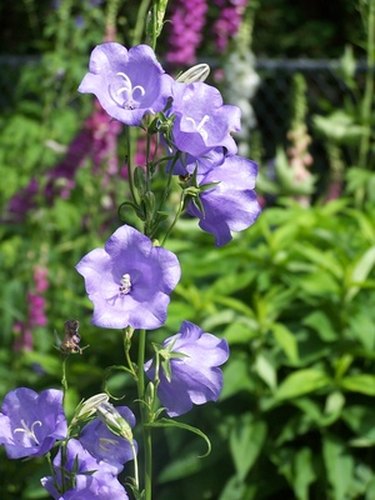 Balloon flowers are perennials that get their name from their balloon-shaped buds that open into bell-shaped flowers. The narrow, oval leaves have toothed edges and are approximately one to three inches long. Balloon flowers are typically a deep violet, but other colors such as pink, pale blue, lilac and white can be found. The plant grows well in full sun or light shade and prefers a well-drained slightly acidic soil.
Lenten Rose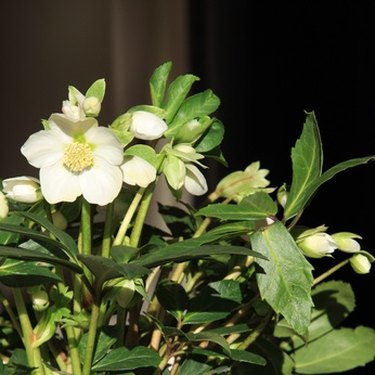 Lenten rose is a garden plant that is evergreen in warmer climates and has distinctive dark green foliage. The flowers resemble single roses and tend to nod their faces towards the ground. Each blossom is two to three inches in diameter and held above the foliage in large clusters. The flowers are white or greenish-white and often have a purple or pinkish blush. Other varieties have colors such as rose, purple and pink. The flowers will bloom in the winter (sometime breaking through a blanket of snow) and in the early spring. Lenten rose prefers heavy to light shade and moist, well-drained soil.
Iris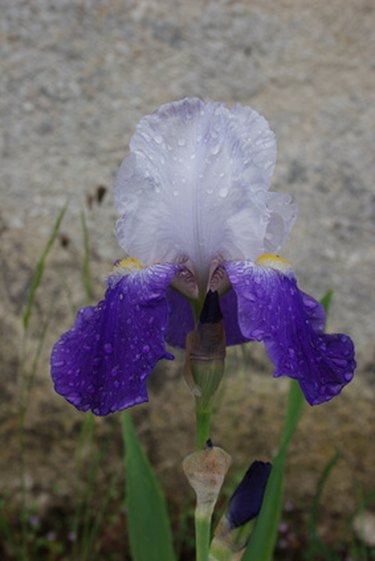 The word "iris" means rainbow and these flowers make colorful garden plants. The plant's two most common types are the bearded iris and Siberian iris, according to The Flower Expert website. Irises are a low-maintenance, easy to grow flower that like full sun, but will tolerate partial shade. The plants must have well-drained soil to prevent root rot. Make sure to mulch around the base of the plant to keep weeds out. The flower colors range from colors such as blue and purple, pink and orange, brown and red, white and yellow and even black.