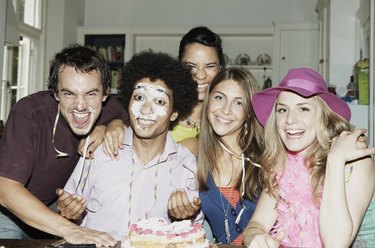 A 21st birthday is one of the few "landmark" birthdays in which many young adults officially cross the path into adulthood. There are a number of ways to celebrate this momentous occasion and there are certain foods that complement a 21st birthday celebration perfectly. The menu should reflect the favorite foods of the distinguished guest of honor as well.
Appetizers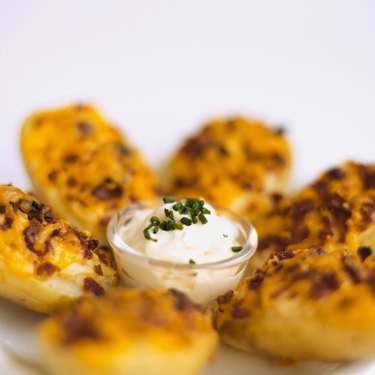 A 21st birthday party should include appetizers that are easily enjoyed by a variety of party-goers. Choose easy-to-please appetizers like cheese sticks with ranch dressing and marinara sauce, chicken fingers, potato skins and spinach dip with queso cheese or salsa. If the person for whom you are celebrating tends to be a more health-conscious type, a fruit and vegetable tray is a great party option as well. For the most part, try and choose finger foods that are easy for guests to quickly grab while mingling with others. Be creative and have fun with the appetizers--for example, you may choose to serve chips and salsa out of a sombrero or provide Easter eggs filled with candy--anything that is nostalgic and brings back positive memories of the guest of honor's childhood will likely be appreciated and will make a great conversation piece of as well. Soups, chilis and salads can be served as appetizers for a 21st birthday party as well, but sometimes it's best to reserve these types of foods for smaller crowds.
Main Courses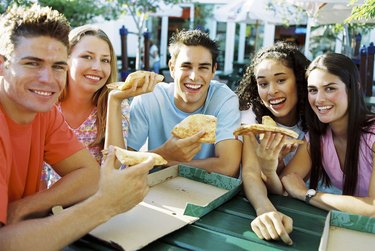 The main course should reflect the favorite cuisine of the person for whom you are celebrating. If the party features a large crowd of people with limited seating, it may be best to serve something low key and simple, such as pizza, sandwiches or subs. If you're having a more intimate party, then go all out with the person's favorite type of steak, hamburger, pasta dish or vegetarian entree. Be sure to pair the dinner with the person's favorite adult beverage if he or she wants to have a drink--after all, 21 is the legal drinking age in many countries. If you want to combine "simple" with "gourmet," try slow cooking a corned beef or pork shoulder and serving pulled pork sandwiches, which are always a hit with crowds.
Desserts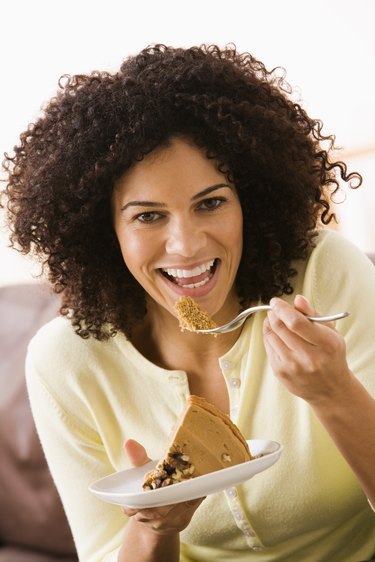 The dessert, the "icing on the cake," should again reflect the favorite sweet surprises of the person whose birthday you are celebrating. Of course a 21st birthday cake is an option but try to be more creative. Perhaps your special someone prefers pie, cookies or ice cream instead. If you don't know his or her favorite dessert, ask several weeks ahead of time so you know. Sometimes it's fun to hire a pastry chef to use a photograph or special memento of the person and recreate a dessert using that memento. This can add a lot of laughs at the party, especially when you use an embarrassing baby picture or something to that effect. Be careful though, as it's best not to do this if you're dealing with an overly sensitive person.